The First Win: Flanders Retrospective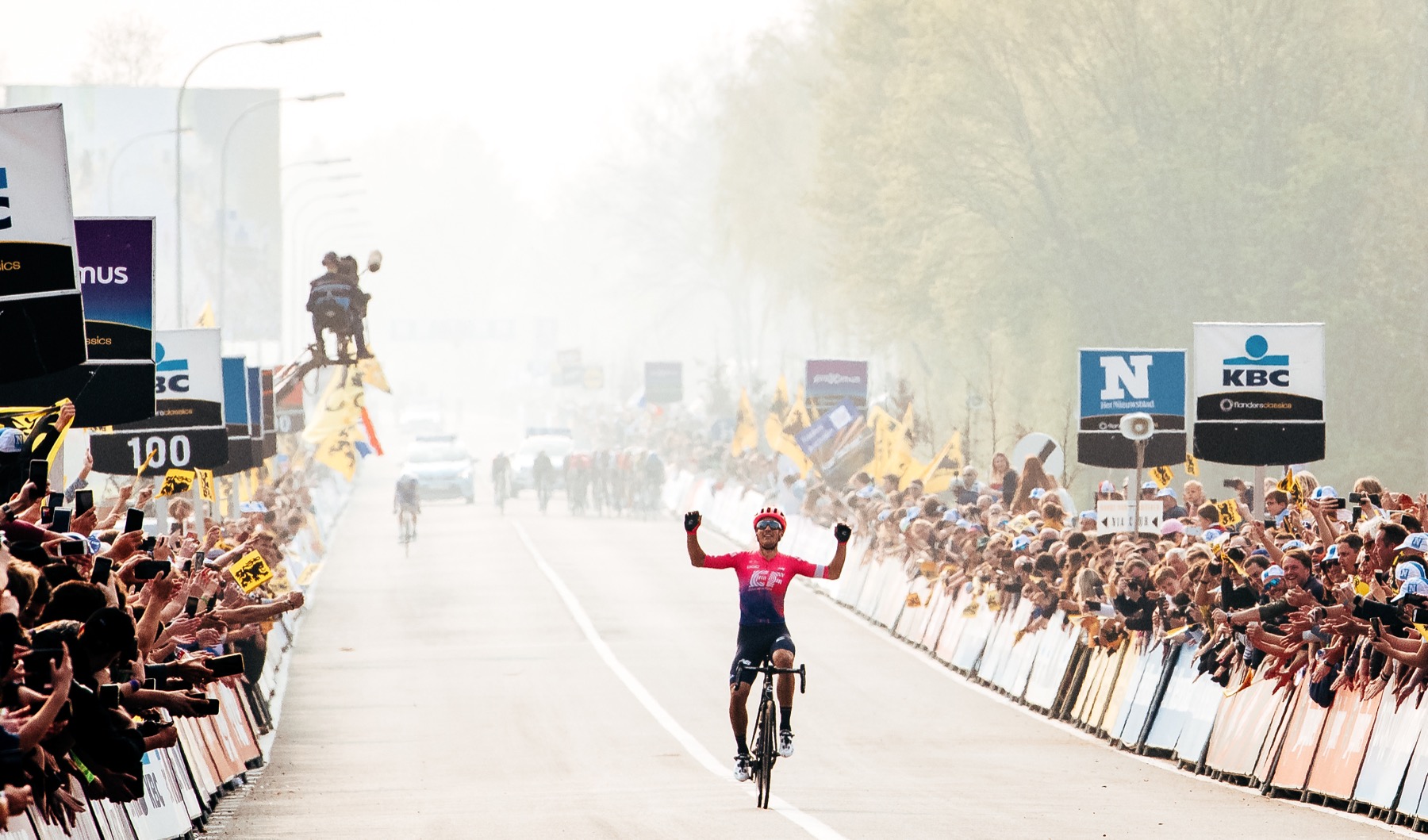 Exclusive: "I've done something crazy and I won!" - Italian hero Alberto Bettiol reflects on his first classic victory as a professional cyclist – read our interview here.
Bicycle racing's five greatest road races are affectionately known as the 'Monuments'. The first of these Monuments during race season is the Tour of Flanders, or 'De Ronde' – a legendary spring-time road race that dates back to 1913. It is one of two cobbled Monuments where a victory on the Belgian roads can change the course of a rider's life. After beginning his career as a 19-year-old with Cannondale Pro Cycling in 2014, EF Pro Cycling rider Alberto Bettiol captured his first professional victory at the Tour of Flanders in 2019. We recently spent some quality time with Alberto to look back at his riding career to date, to dive back into that incredible race, and how things have changed for him over the past year.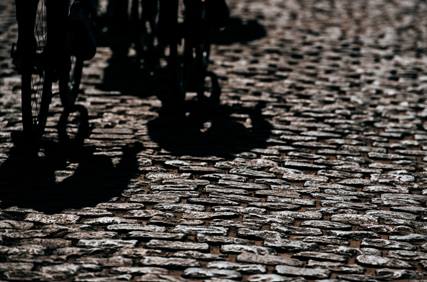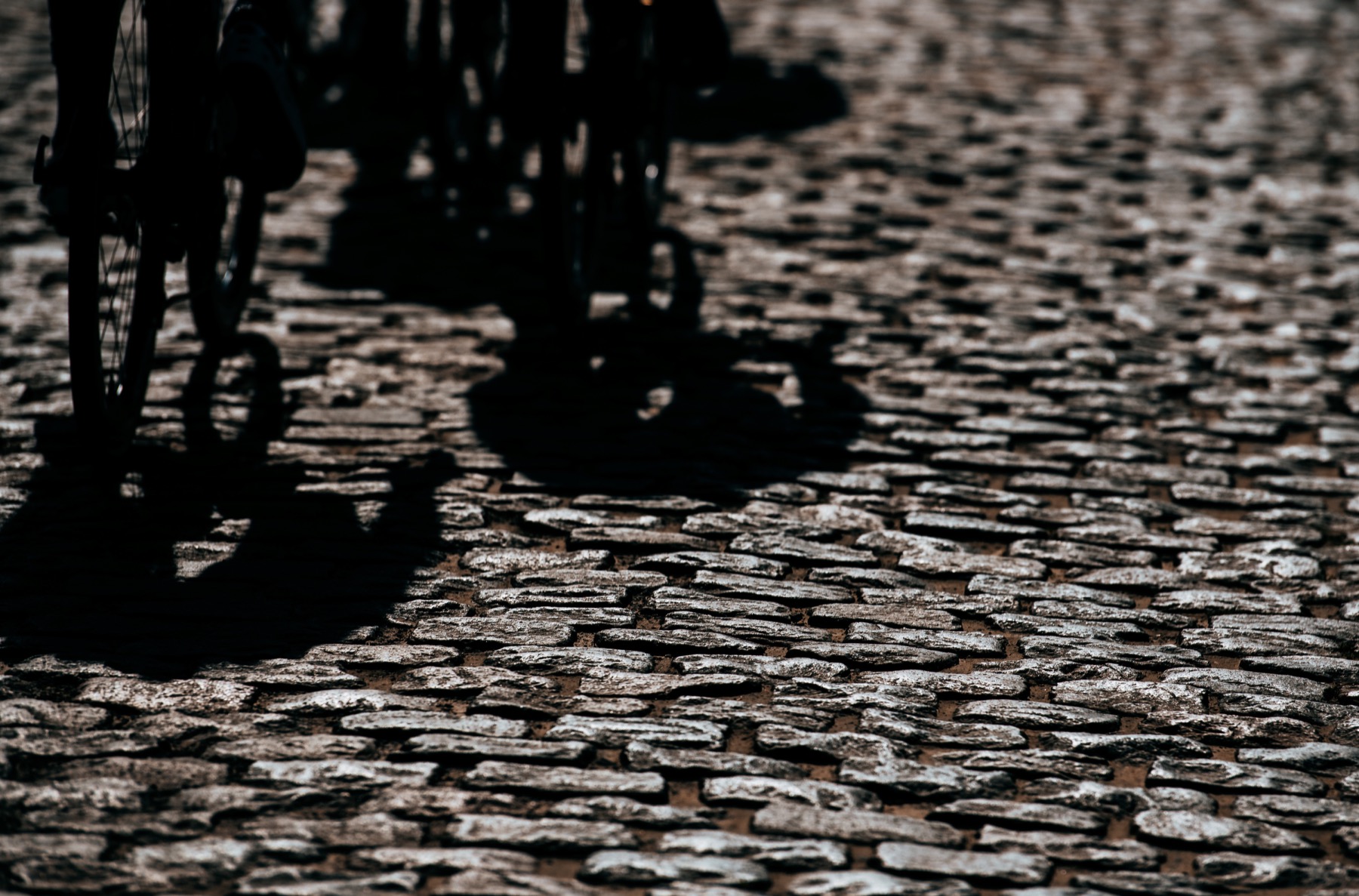 Q: When you look back at being a young cyclist, what were your dreams in cycling?
Alberto Bettiol: When I was a child my dream was to win the Giro d' Italia, because as an Italian it is the most famous and most popular race in Italy, so this was my dream. Of course, during my career and over the years I understand that I never will win the Giro d' Italia because my characteristic on the bike are different. It is still a race that one day I hope to win a stage or wear the maglia rosa as an Italian.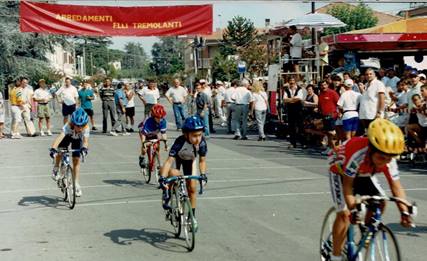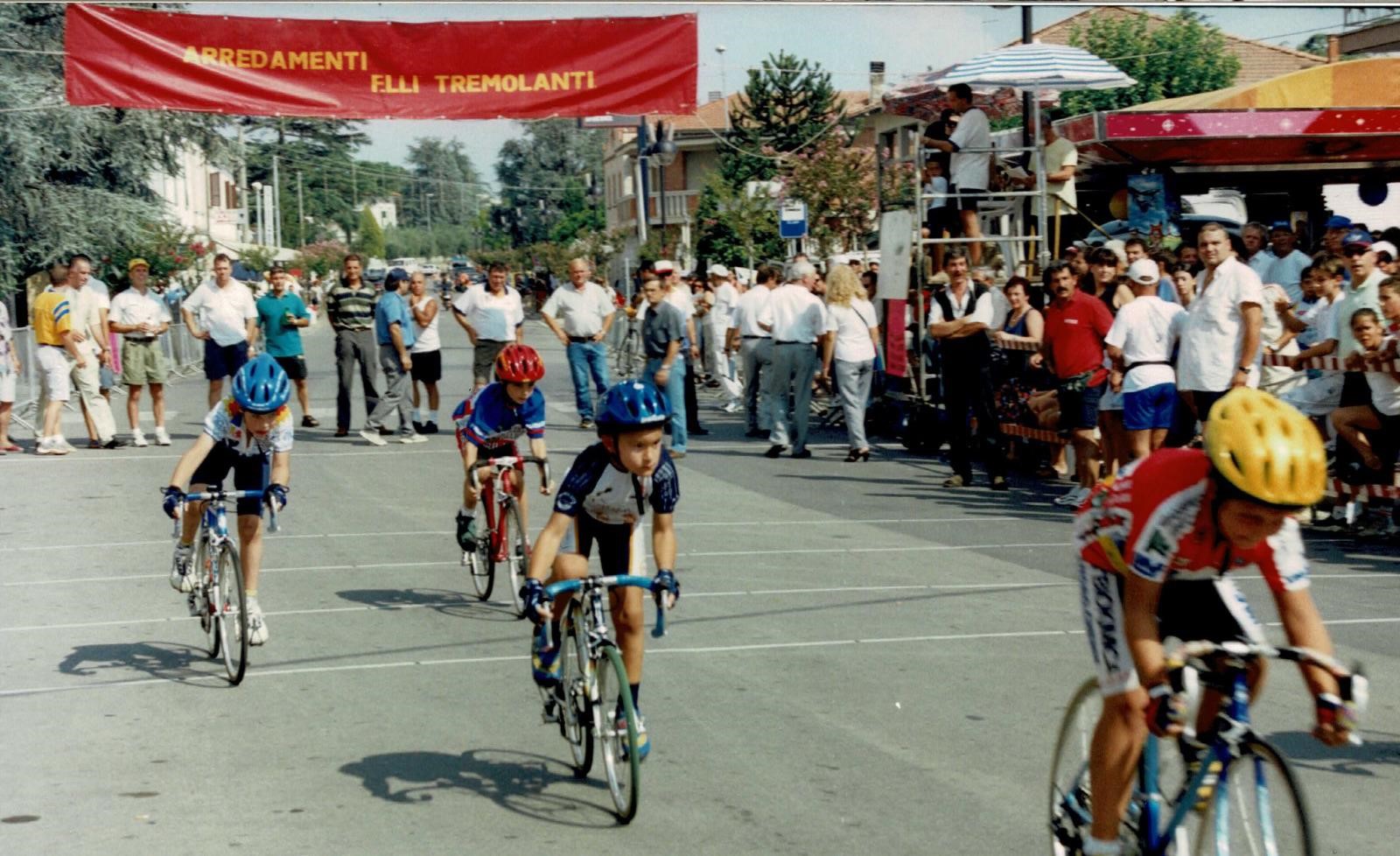 Q: Were you dreaming of being a pro rider when you started cycling?
AB: When I was a child the only goal was to reach the professional level, that was the dream. I started, not as a joke, but because my father didn't want me to play soccer because in Italy soccer is a really popular sport, so he wanted me to try another sport. I tried cycling, of course, then tennis, swimming, and even soccer with my friends. I really have good memories as a child in cycling. I chose cycling because I started to immediately win a lot of races when I was really young, so every year from when I was six to twelve, so the young categories, I won almost ten or twelve races a year. The most important part, was that my family, not only me, were happy, and we enjoyed the world of cycling… going to the races and everybody together after the race. Trips to the north of Italy all together, staying one night far away from home so the start was to really enjoy cycling. Then during my teenage years, I had some difficulties because my body was not so developed like some guys, maybe some guys when you are 14 or 15 you start to see a little bit of moustache and a little bit of hair under their arms. I was really still really young so even my muscles were not as developed, and so that's why in these years I didn't really win as much as in the beginning, but I kept on enjoying riding and racing and then when I was 17 and 18, I was back again to winning – something good that allowed me turn pro, and now as a pro everybody knows my story. I think I'm really lucky to be a pro cyclist, and then of course last year I won one of the best races in the world. It's a lot of dreams that I had when I was a child they are now complete.
Q: When was the first time you had in your mind that you were going to turn pro? 
AB: My second year of U23's I began the season winning two out of three races. They were not the biggest races, but in Italy everybody started to consider me as a strong rider. Then I had some great results and rode with the national team where I showed to my teammates, to myself also, I could be a pro. April of that year I finally signed with a pro team. Every dream, until they are not true they stay a dream… so if I didn't sign with a team I didn't ever really think I was a pro. Once I signed with Roberto Amadio/Cannondale then I start to realize 'now I am a pro'. I actually have this memory that when Liquigas called me in 2013 I was still under 23 but they called me to do a training camp with them in San Pelligrino so there, I really felt like a pro cyclist. I saw and I touched for the first time the world of pro cycling.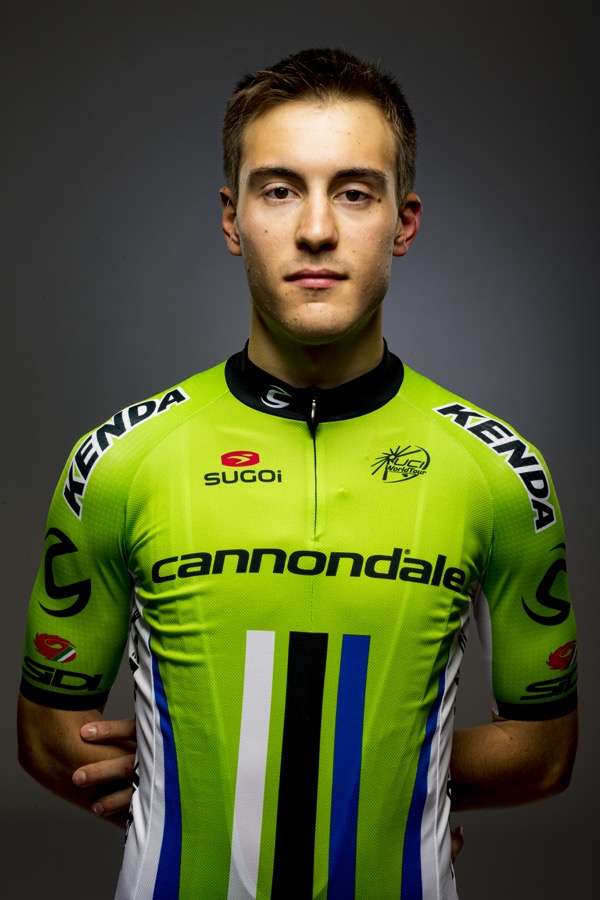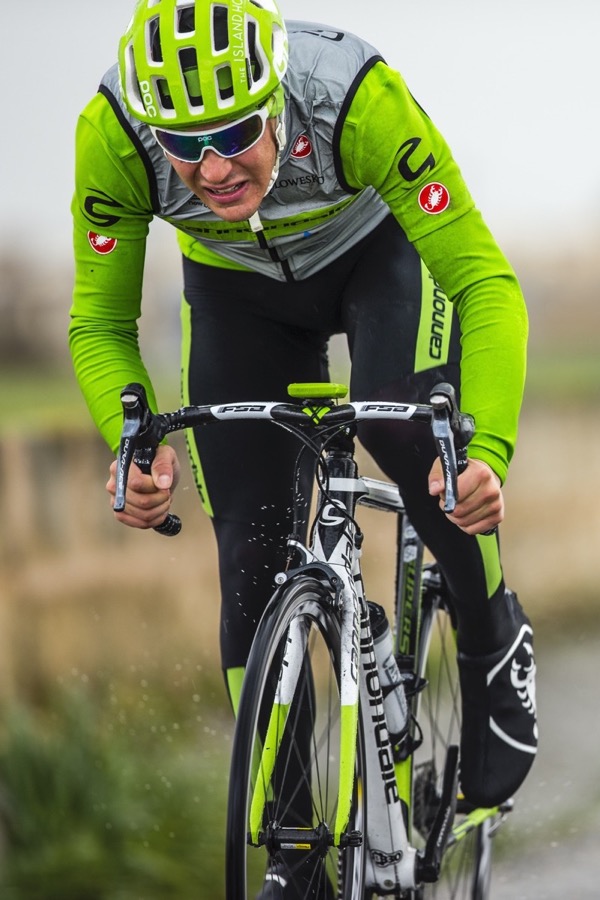 Q: So when it came to Flanders in 2019, before the race, what expectations did you put on yourself?
AB: Expectations I put on myself were that I was pretty sure I was going to do a really good race. I was confident of myself, of my body, of my team, and of everything. But, I couldn't quantify how good I was in terms of results. So, for me what I said in the interviews before Flanders, is that I hope to arrive at the finish line and to give my 110%. I was happy to just arrive at the finish, with more than this I couldn't say. Flanders is a race where a lot of accidents and unpredictable things can happen pretty often – flat tires, crashes, maybe you are little too far back in the peloton and you can't reach the front – sometimes the difficulties to arrive at the finish line saying I didn't have any problems and I was able to play my cards with the others. So that was my hope before the race and even though my expectations were pretty high, of course, it was absolutely not to win the race.
Q: Coming into 2019 Flanders with a lot of preparation, how good you were at Milan-San Remo in the finish, E3 finishing just off the podium – you didn't have in your mind this could be your year and you can win?
AB: No, I never thought about winning because it is such a great race, and it was not the first time I raced Flanders, so I understood already the impact and history of this race and how many people wanted to win this race so of course why me? I've never won a race, last year (2018) was not as good as I wanted and at some point I started to think to stop because I was in the hospital in Liège, Belgium trying to fix my lung and my collarbone so why me? All these champions that have won big races like Greg Van Avermaet, Peter Sagan, so why me? But, I was sure about myself and about what I did before Flanders, at Milano-Sanremo, at Tirreno-Addriatico where I was third on the second stage and second in the final time trial and in E3 Harelbeke. I was confident on the cobbles with the bike, with the team, and with the roads because you have to know the roads exactly otherwise it can be a problem. Also, inside the team with Andreas Kleir (Team Director) and Ken Vanmarke (Team Director) for the first time we started to think how to win, not how to lose. In the past, we would think not to lose but not how to win. It seems the same, but it is not. It was always a big race for the team, as with other teams, but we are not Quick-Step. For the first time we were more confident in ourselves. We started to think how do we win this race, and not think how to not lose. In the end it was a great week, not only a great race because we made some mistakes in E3 Harelbeke and at Gent-Wevelgem, not only the riders but the staff, equipment choices and movement of the team in the peloton. In Flanders all this learning we put all together and we applied it to our race, and we were a perfect machine. This is the most important thing of the 2019 Flanders.
Q: The team came into Flanders with this spirit to win, so did you feel any pressure from the team?
AB: No absolutely not, and that's probably why I won because I didn't have any pressure. Probably, if I had pressure I wouldn't think to attack at 18km to go and to arrive alone at the finish because I probably would have questioned – it's too far to go, the best riders are behind me and can catch me, it's going to be a headwind all the way to the finish line, straight roads, teams will want to chase me and I won't be able to do the sprint because I'll be done after the attack. But, if you don't think about anything you are free… so I didn't think or feel any pressure. From the radio I just heard "go, go, go and don't look back." So, you have this unconscious way of doing things that nine times out of ten they don't bring you anywhere, this time it brought me into Oudenaarde as the winner.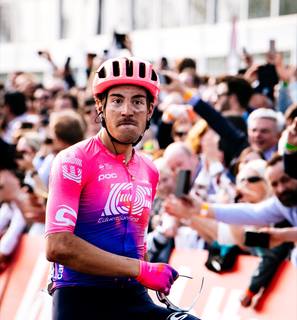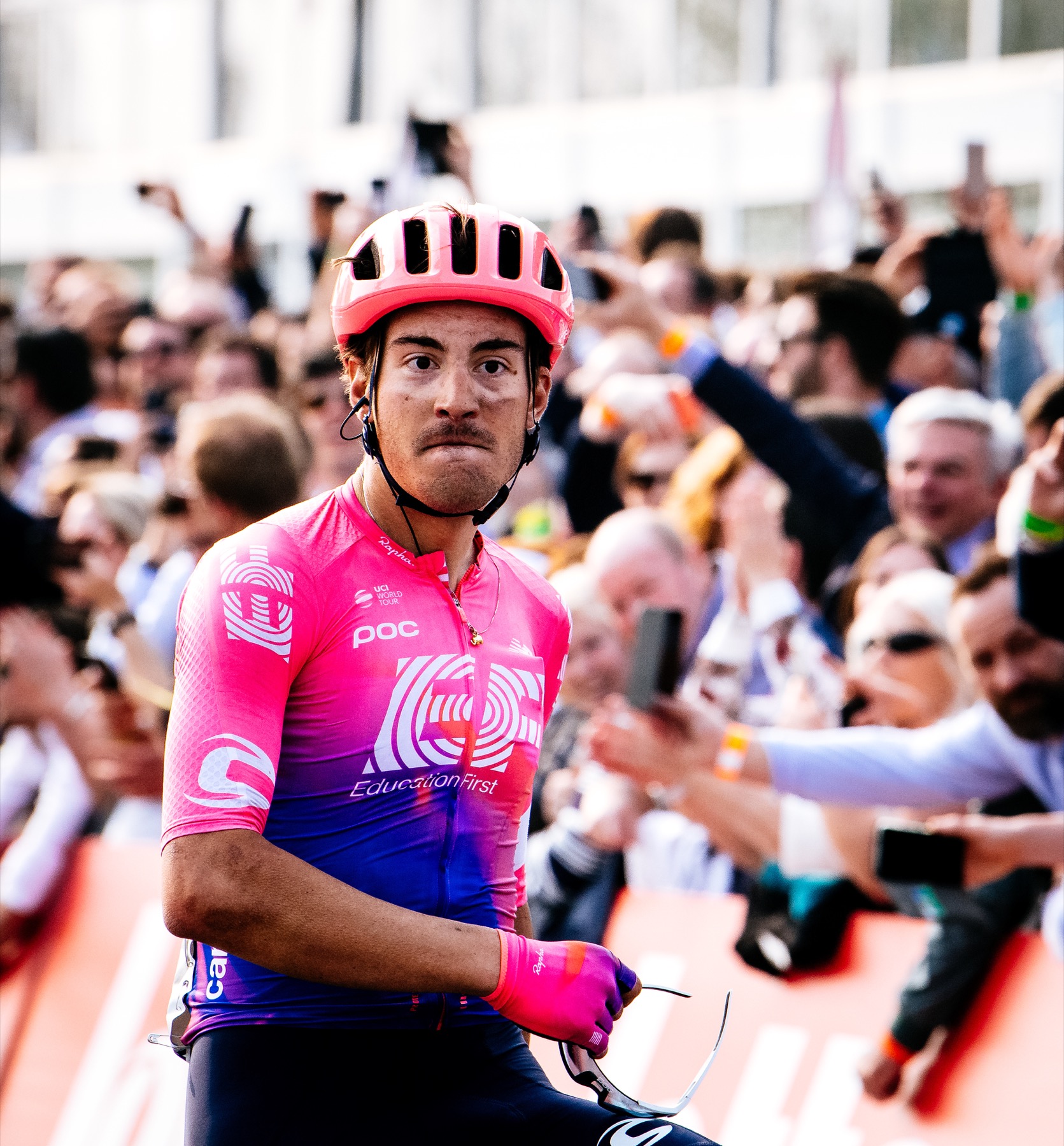 Q: What did it feel like, riding on the Kwaremont you hear Go, Go, Go and no one can follow you?
AB: I realize I made a gap on Van Avermaet and the others just at the top. I only looked back one time just at the top and never again until only 100 metres to the finish. Because, in that time everything I did unless pushing forward as hard as I could was a waste of time and energy. I had to make a gap and I had to do one shot and only one. Again, I'm not a champion, I'm not Sagan who can probably play two or three cards, or Van Avermaet probably has four cards. I only have one card so I have to go all-in one time that on the Kwaremont. This was my only card so I have to go all-in and attack on the Kwaremont and try to anticipate the sprinters like Sagan, Alexander Kristoff, or Michael Matthews, and try to make a small peloton or small group with me and try to hang on until the Paterberg. Then I didn't know, maybe Andreas tells me to do something to anticipate what the sprinters might do, or wait for the sprint, but it all depended on who could follow me. In the end, nobody could follow me so I have no choice but to look straight ahead and push. Every pedal stroke, I was only focused forward, never back and this is what I thought on Kwaremont and this was my only way to win Flanders. And probably looking again at the pictures and images again – if I attack one hundred metres before it's too long and for sure they catch me. If I attack one hundred metres later it would be too late and I couldn't make the 20-second gap because the Kwaremont is almost finished. It was another thing that was required to win Flanders, not only the team, not only you, not only the things during the race, but you have to choose the right moment. There was only one moment in six hours and half of racing, and in only one second you have to make the right decision. I was lucky in this way, lucky to have chosen the right moment… that's the truth.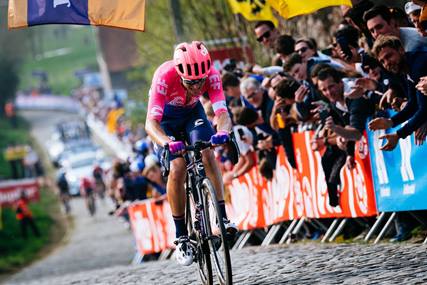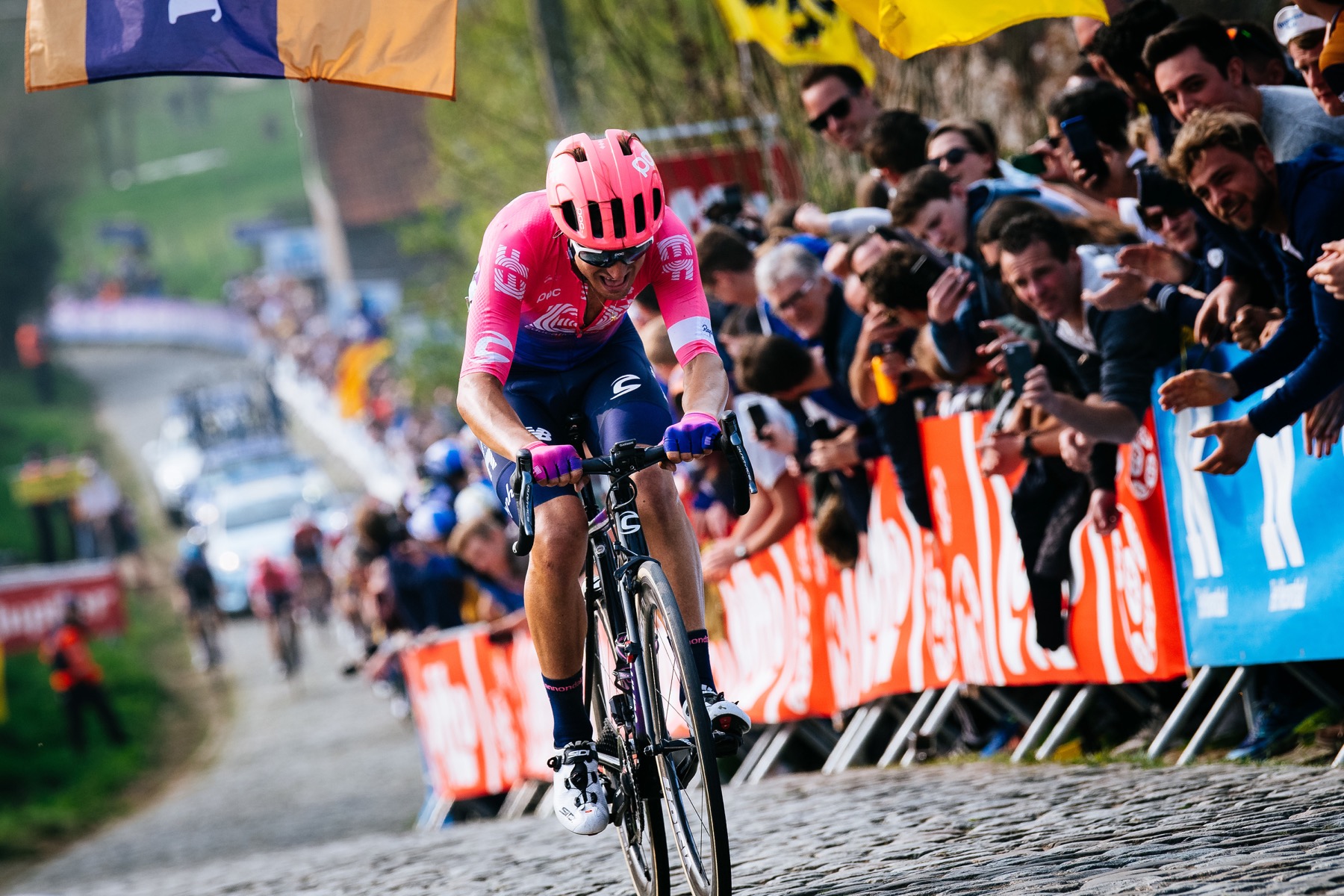 Q: In that moment it was that you had 18km still to go, is there any moment that you were thinking, I'm going to win or I'm doing something crazy and I'm going to lose? 
AB: No, I'm doing something crazy and I'm going to lose. Until 100 metres this is truly what I thought. It's like this, I attack on the Kwaremont, going on the Paterberg but for sure they are going to catch me with a half an hour alone so for sure if I turn around and they catch me. But again, as a team we had already Sebastian Langeveld for the sprint and I was thinking my role was to save energy for Sebastian and not to try and win the race, then the circumstances turned into my favor.
Q: So you've done something crazy and you won?
AB: Exactly, I've done something crazy and I won!
Q: How is your life different today?
AB: In 2020 I've changed my mentality, because last year in the second part of the season I was not as good as in the first part because I was always thinking about the build-up to Flanders, and the win, to copy the same feelings, but I was wrong – it is not the key and I was thinking too much about the race. I was flicking myself only with the mind and not the body because physically and looking at the numbers, at the Tour de France and other races, I was stronger than in the Tour of Flanders. But in Flanders, and in the month before, I had a free mind, no pressure and I was happy. After Flanders, I was not super happy because every race for me was an exam that I had to pass. I couldn't fail otherwise they would judge me. I felt a little bit like shit and I couldn't live so happy and free in the mind as before. So, this year I said okay, Flanders is Flanders, and it is already in the past and I know what to do to try and win good races, I showed everybody, to myself and to the team that I'm able to win these big races.
So, let's do the same routine as in 2019 but don't expect anything of myself. Whatever it is, it is. And I work in the winter on the mind, not only training with the bike and but also a lot with my mind. Then at Étoile de Bessèges, the first race of the year, we smashed it with the team and I won already. So, I was super ready to face Flanders again and all the other races. It was a big challenge for me and it was a big proof that I made a step forward and I took what I had to take from Flanders, but not to take everything because I'm young and I pass from zero to 100 in half a second. As you know with the car when you accelerate too much your neck takes a little shock and then you go - that is a good metaphor to explain.
Q: How is your life in the peloton today?
AB: Of course, the attention is much more, and in the peloton now everyone knows me. But again, it's not the important thing and to work as hard I can and to not to be under pressure, and free in the mind and that it's only a bike race. Yes, I have more attention and I have to manage all the interviews along with training, but I have a really good foundation around me – family, friends, manager, trainer – who are really important to me and each has their role to support me. I've grown with them through the years and they show me that they will stay with me in every situation – in the good and bad luck. A good foundation is the most important thing for me.
Q: You did something special after the race? Where did this idea come from and what did you do?
AB: This story I can write a whole book about it. I know this guy who manufactures smartphone covers and key rings etc. He was in Flanders waiting for me at the finish line watching the big screen and after I won he sent me his video from the finish line to celebrate. In the days that follow he sends me a message and says, "Alberto do you trust me?", Yes, I trust you. "Can you give me your original tubular tires you rode to victory and I prepare something special?", so he explained his idea and I immediately said okay! I wanted everybody in that group that is with me not only in that week, but the people that help me to win Flanders to have a real piece of this Flanders, and like a real piece and not just a present. This more than money, it has no value because it's original and they rode with me and it's a real piece of my victory. So this guy after a few months he prepared 77 key rings on one face is my signature and on the other face a piece of my tubular tires that I won Flanders on. I have #1 and my manager has #77, and then I gave to everyone this piece of Flanders. I'm really proud of this present because a lot of people really appreciate it and I'm happy that they understand the present. I'm also happy that everybody has a way to show a piece of the 2019 Flanders victory. I'm really happy because the people that were fighting with me and they build this victory up with me have this present.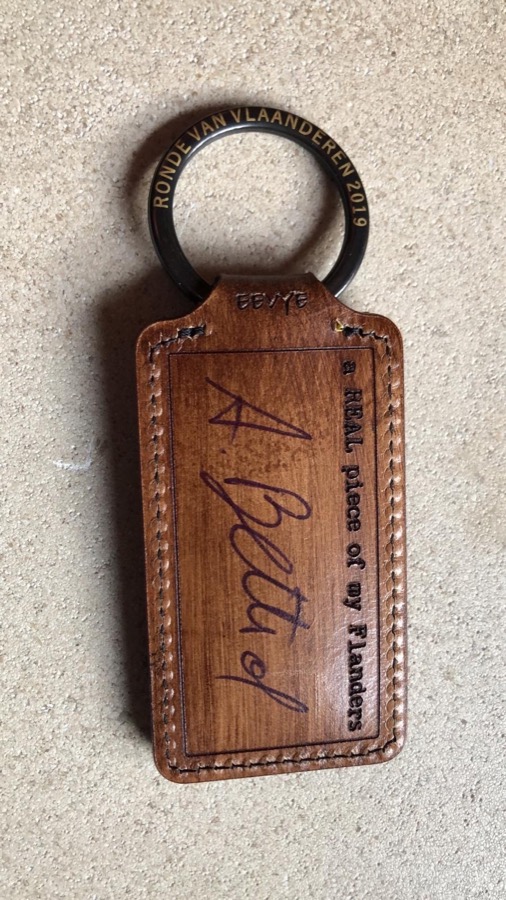 Q: Where is the bike you won Flanders on today?
AB: I have the bike now in Tuscany with the helmet that I wore and original glasses. The jersey in my parents' house, so the most important pieces are really safe. One day I want to bring all these pieces in my house in Lugano, and I think they help to face every day in training I can see what I did in this race.
Add another bike to compare
Highlights
Where It Thrives
What It's Built For
Specifications