Men's Mountain Bikes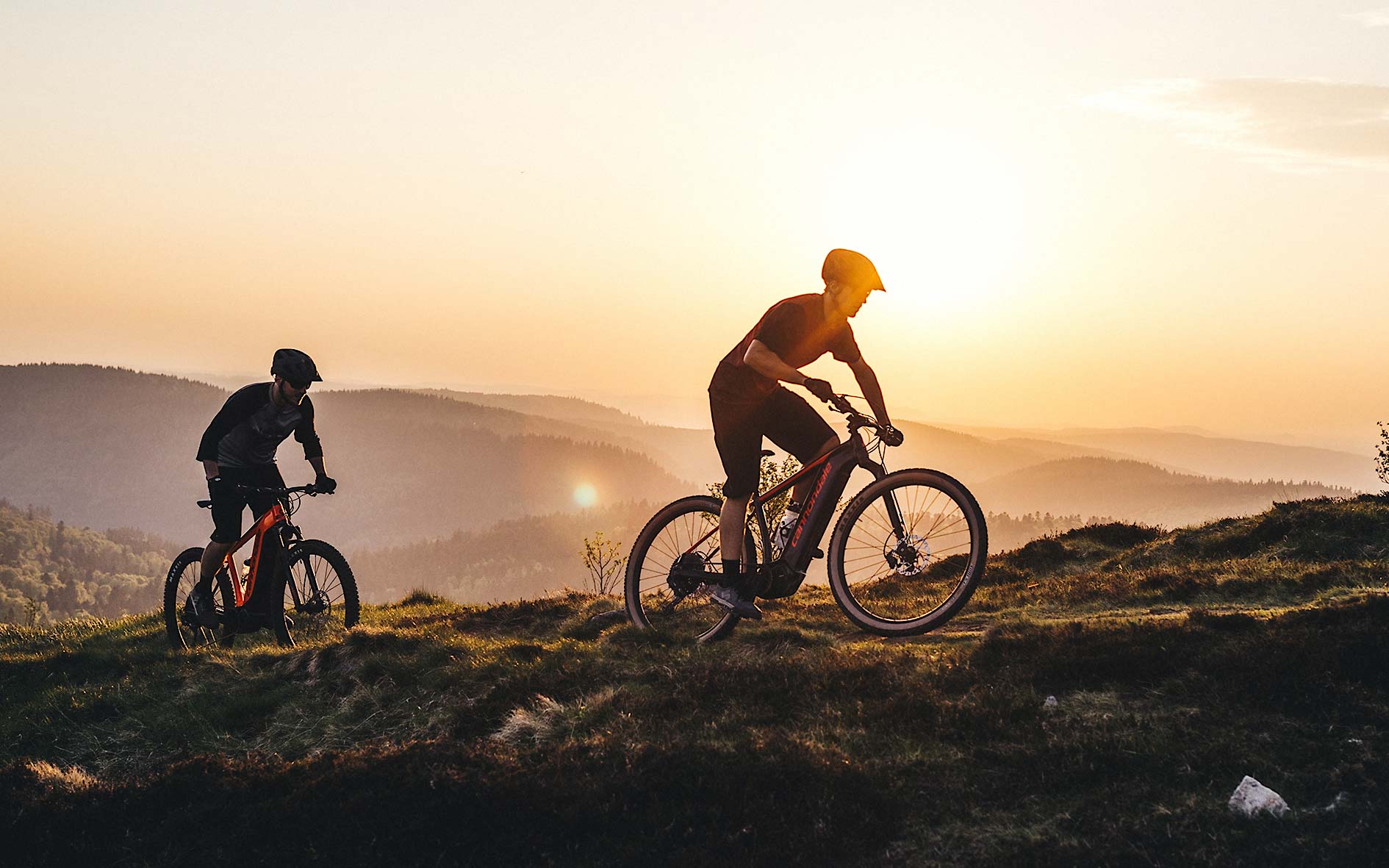 Shop men's mountain bikes by Cannondale, built to withstand extreme terrain and conditions.
For more than 40 years, Cannondale has built some of the world's most innovative, technologically advanced men's mountain bikes. Whether you're just getting started on your off-road journey, or you're a veteran singletrack slayer, there's a Cannondale mountain bike that can help you take your riding to the next level.
Today, we'll walk through the important considerations when buying and introduce you to two incredible new Cannondale mountain bikes. This article will focus on traditional non-powered mountain bikes, but we've also got you covered if you're looking for an electric mountain bike.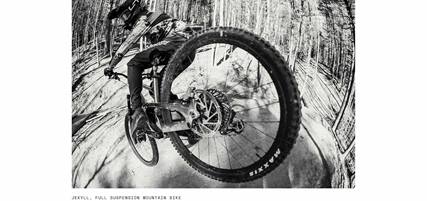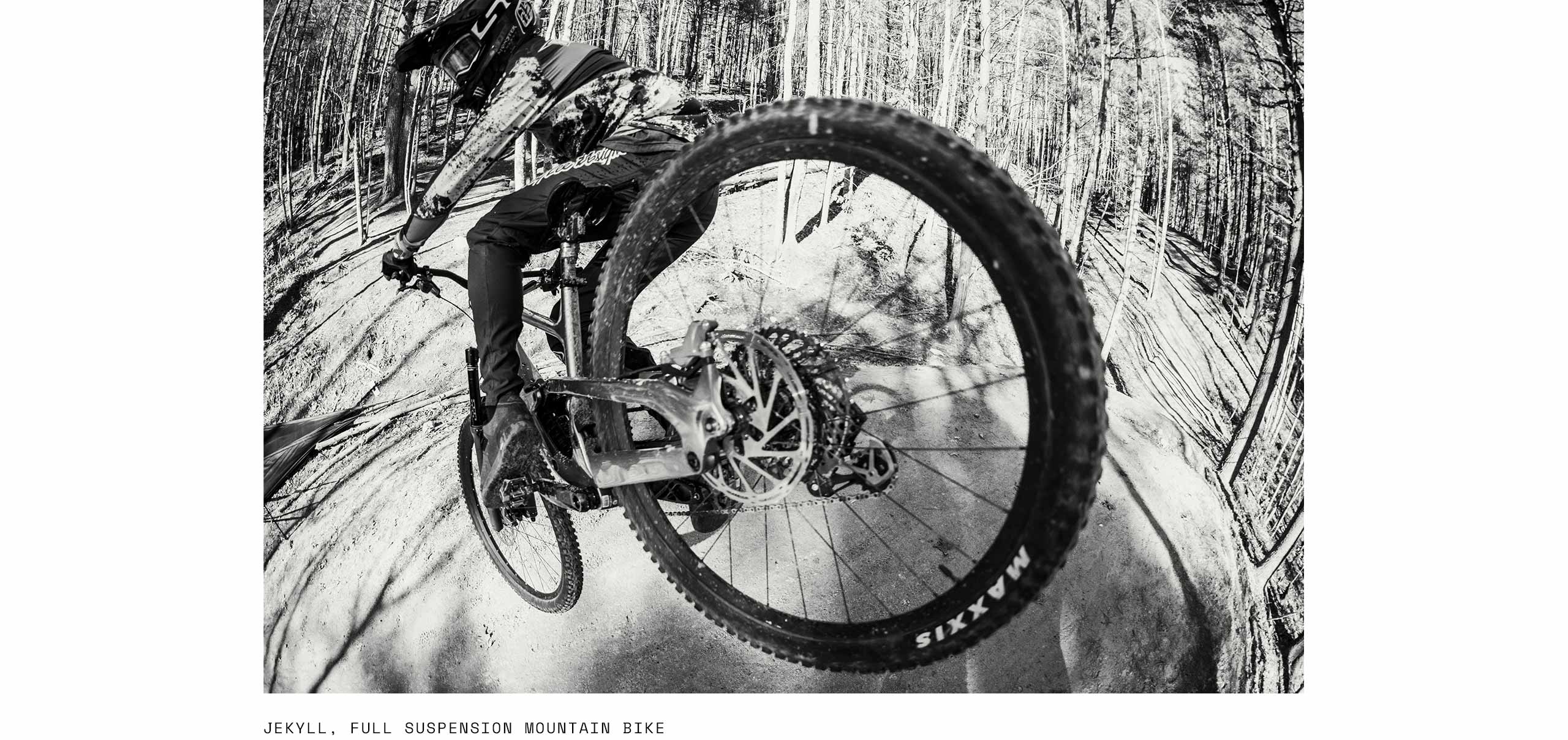 Wheel Size: Is Bigger Really Better?
Today, nearly every men's mountain bike is equipped with one of two primary wheel sizes: 27.5-inch, or 29-inch, which roughly equates to the diameter of the inflated fat tire. Both wheel sizes are larger than the 26-inch wheels that came standard on early mountain bikes.
The larger tires put more rubber on the ground for superior traction in rough terrain, and the increased wheel diameter isn't as easily affected by bumps. Because of their larger diameter, 29-inch wheels ride smoother over rough ground. We use 29-inch wheels on virtually every Cannondale mountain bike, aside from the small and extra-small sizes of the Cannondale Trail models. The larger wheels deliver more fun, confident handling, a faster roll, and a smoother ride. That's a winning combination for you.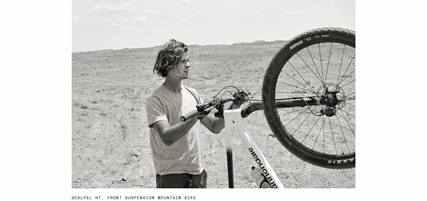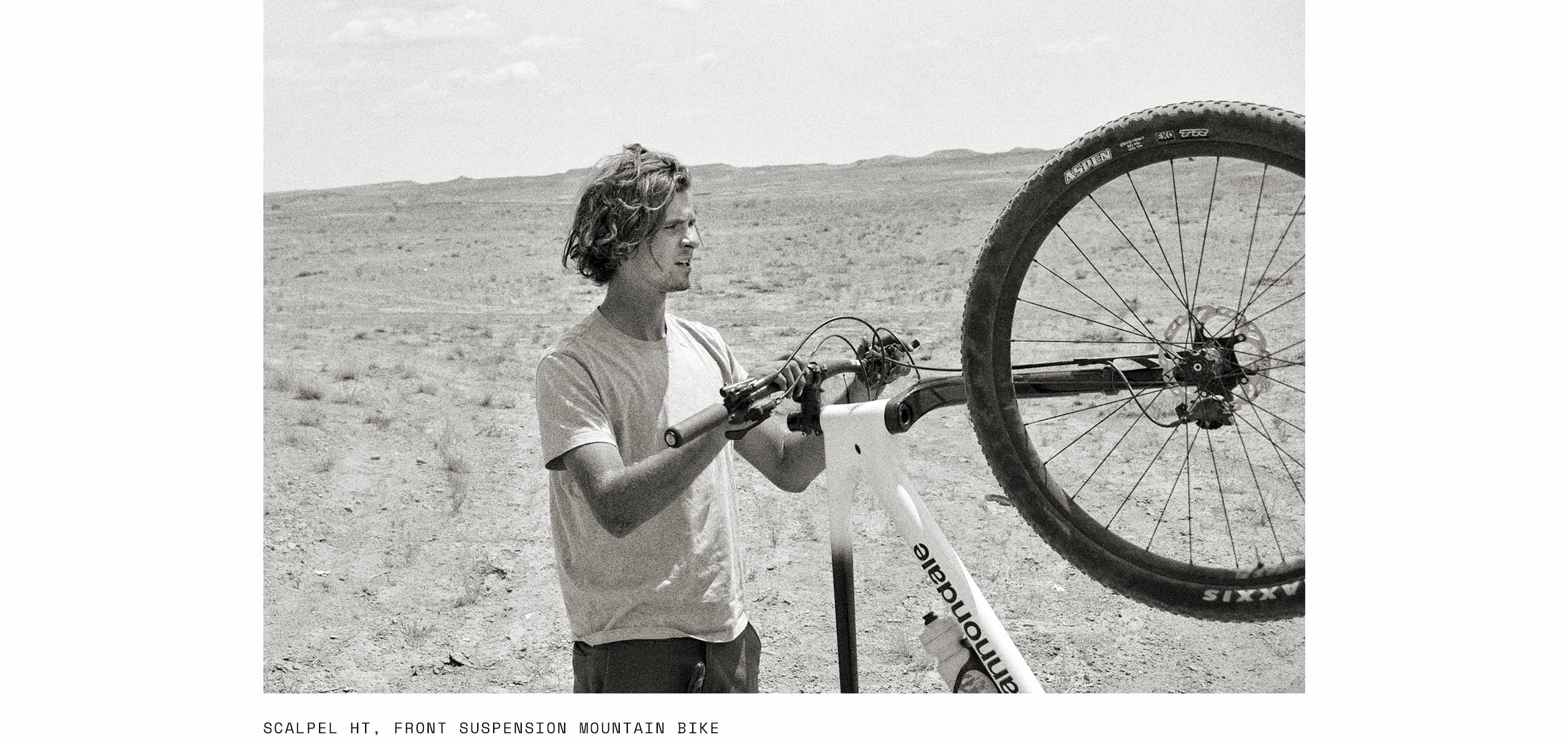 Front Suspension or Full Suspension?
Most modern mountain bikes have some type of suspension, either at both wheels, or at the front wheel alone. Which type you choose depends a lot on your riding style, budget and ultimately, what you're looking to do with your mountain bike.
Front Suspension Mountain Bikes
Front suspension mountain bikes, also called hardtails, are the cornerstone of the mountain bike world. Capable of riding everything from basic beginner trails to the most technical singletrack, hardtail mountain bikes are a great choice for the dedicated off-road rider looking for one bike to ride any trail. Some riders are also drawn to the simplicity of a hardtail, which typically requires less overall maintenance than a full suspension mountain bike.
The Cannondale Trail is a good example of a modern hardtail trail bike. Available in two versions, both of which feature rugged alloy frames and smooth-rolling 29-inch wheels. Higher-end Trail SE models feature our SmartForm C2 aluminum frame, 120mm (4.9-inches) of high-quality front suspension, and powerful hydraulic disc brakes. Most Trail SE models also feature a dropper post, which makes it easy to quickly drop the seat for extra clearance during descents or technical riding. Our affordable Trail models use a SmartForm C3 alloy frame, with 75-100mm (3.0-3.9-inches) of front suspension and premium WTB tires for a smooth, confident ride.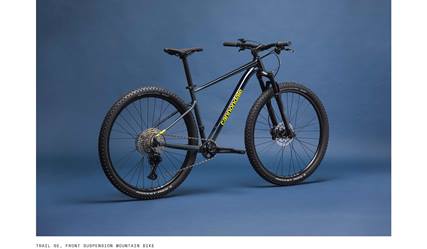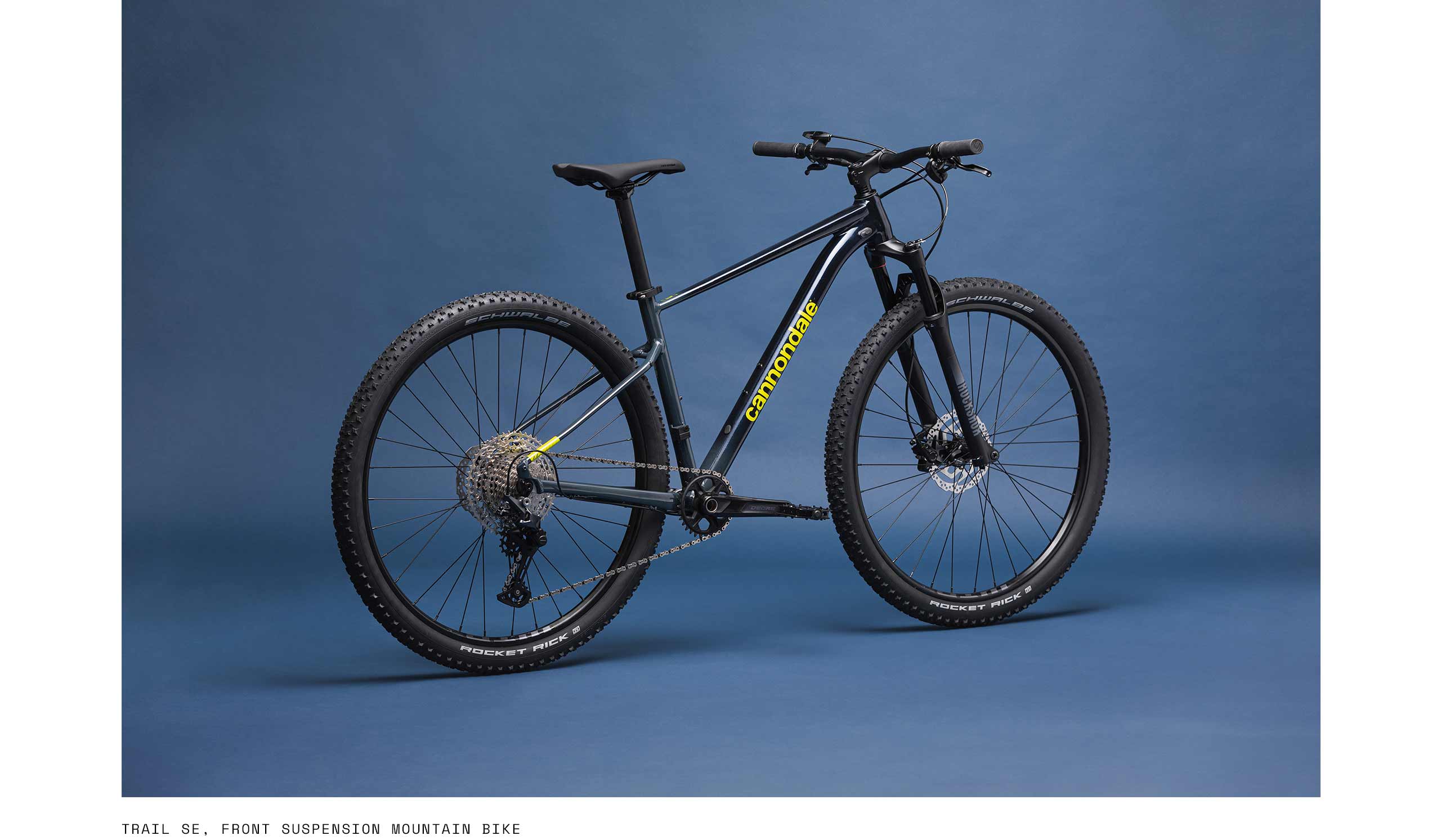 Full Suspension Mountain Bikes
When it comes to making every trail seem easier to ride, it's tough to beat a modern full suspension trail bike. The smooth ride and balanced feel make it easier to traverse more technical terrain, and because the suspension better isolates you from bumps and vibrations, you can ride stronger and longer. That's a big reason why most professional cross-country racers have embraced full suspension mountain bikes, despite the minor weight disadvantage relative to hardtail mountain bikes. But you don't have to be a professional to take advantage of full suspension. In fact, the benefits may actually be greater for everyday riders.
With more than five inches of suspension at both ends, the Cannondale Habit defines modern full suspension trail bike performance. Available with a choice of SmartForm C1 alloy or BallisTec carbon fiber frames, Habit models feature our Proportional Response rear suspension, which uses size-specific center-of-gravity data to customize suspension performance by frame size. This ensures that every rider, from the tallest to the smallest, experiences optimal suspension performance.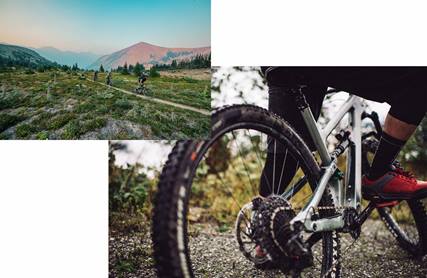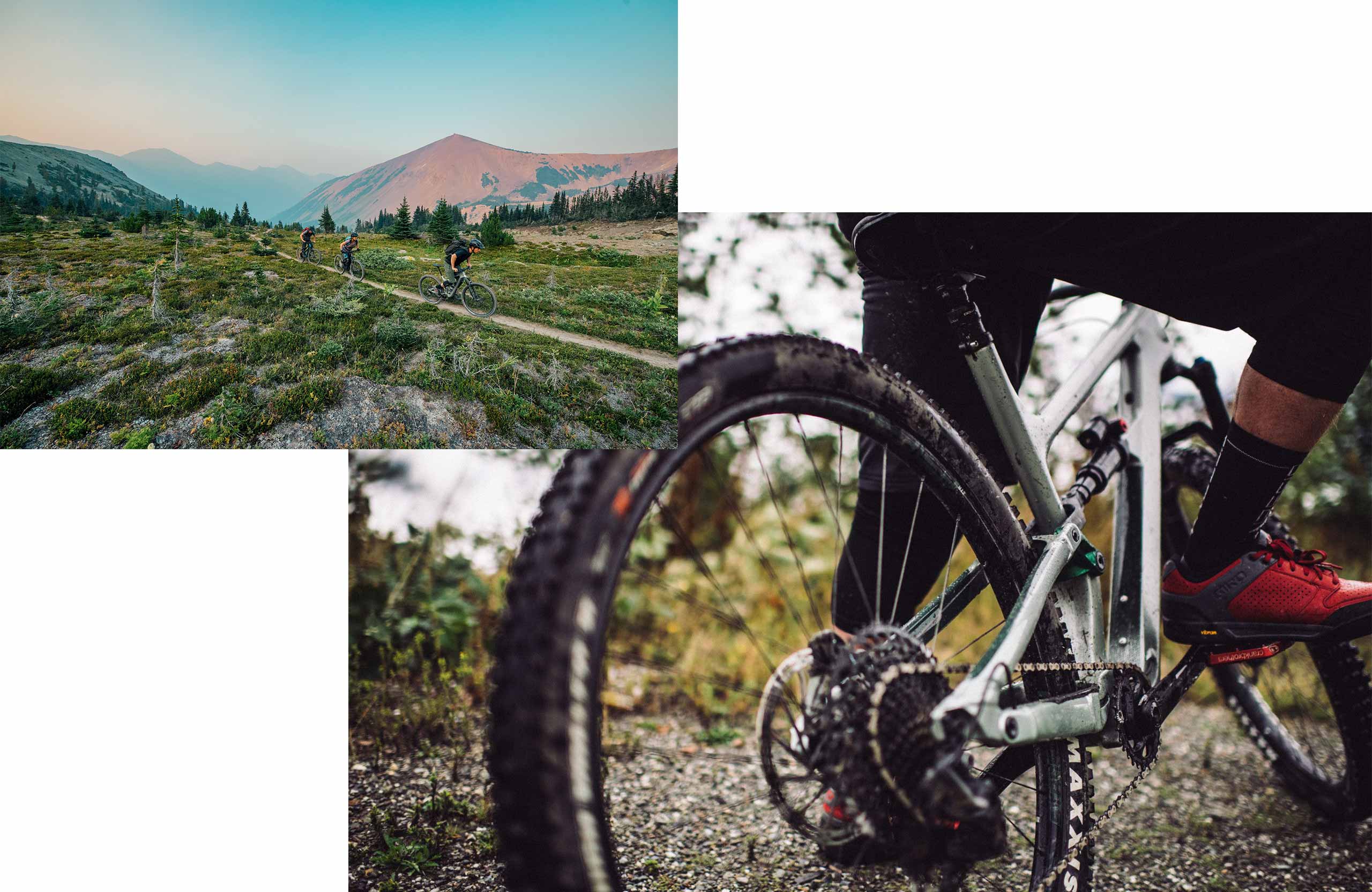 What Do You Get for More Money?
Generally, as you move up in price, mountain bikes will become lighter and more capable, with lighter frames, stronger brakes, smoother shifting, and higher quality suspension components. Here's a breakdown of what you can expect in each area.
Frames
As the most expensive single part of a bicycle, the frame of a mountain bike plays a big role in how expensive the bike ends up being. But it also has the largest overall impact on the performance a mountain bike offers, so it makes sense to buy the best frame you can for your budget.
The SmartForm alloy frames used on our Trail mountain bikes are great examples of this. Our entry level Trail models feature a SmartForm C3 frame that utilize a blend of mostly round alloy tubing. It's a great combination of strength, value, and good looks. Moving up one step to the Trail SE models, you upgrade to a SmartForm C2 frame with shaped and butted tubing, which is thicker on the ends for extra strength, but thinner in the middle of the tubes. This reduces weight and increases ride quality, but the additional tubing manipulation costs more as well.
While the Cannondale name will always be synonymous with high-end alloy frames, today our premium mountain bikes use carbon fiber frames, which offer the ultimate blend of strength and light weight. Carbon frames are considerably more expensive to build however, so they're typically found on mountain bikes costing $3,500 or more.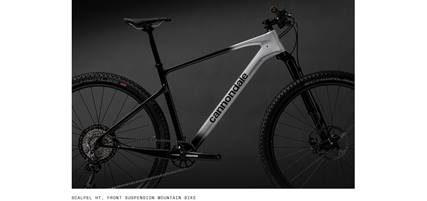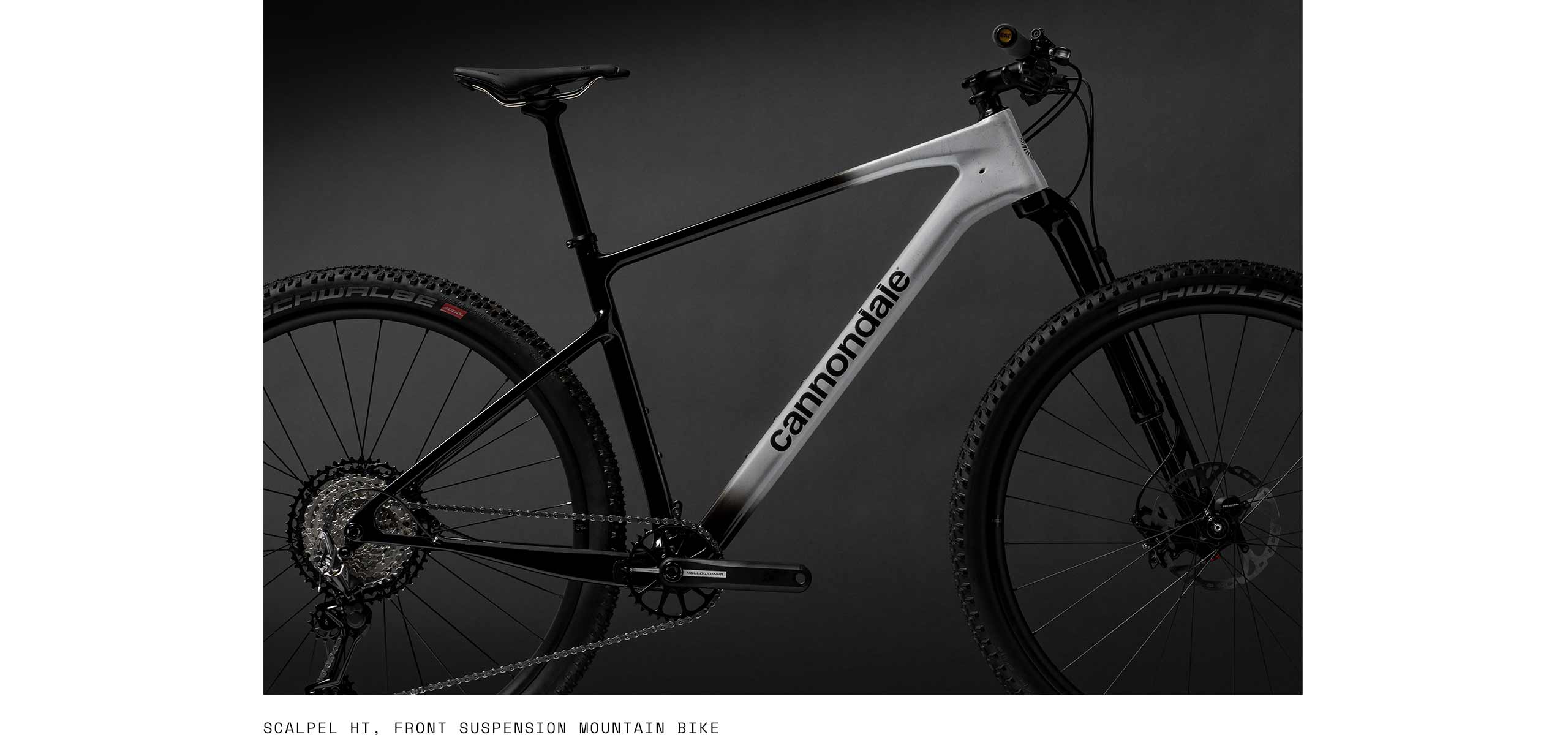 Brakes
Every Cannondale mountain bike is equipped with motorcycle-style disc brakes, because they offer more power, better modulation, and more consistent performance in wet or dry conditions. There are two types of disc brakes that come on mountain bikes today –– mechanical and hydraulic –– which refers to the way the pads are pushed to the brake rotor. Mechanical disc brakes, which are most commonly found on entry-level mountain bikes, use a cam mechanism to push the brake pads to the rotor. Hydraulic disc brakes perform the task using hydraulic fluid (either DOT brake fluid or mineral oil) pushing pistons which engage the brake pads.
Hydraulic disc brakes are typically more powerful and easy to modulate than mechanical disc brakes. That's why you'll find hydraulic disc brakes on almost every Cannondale mountain bike model.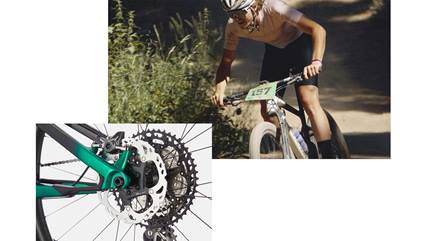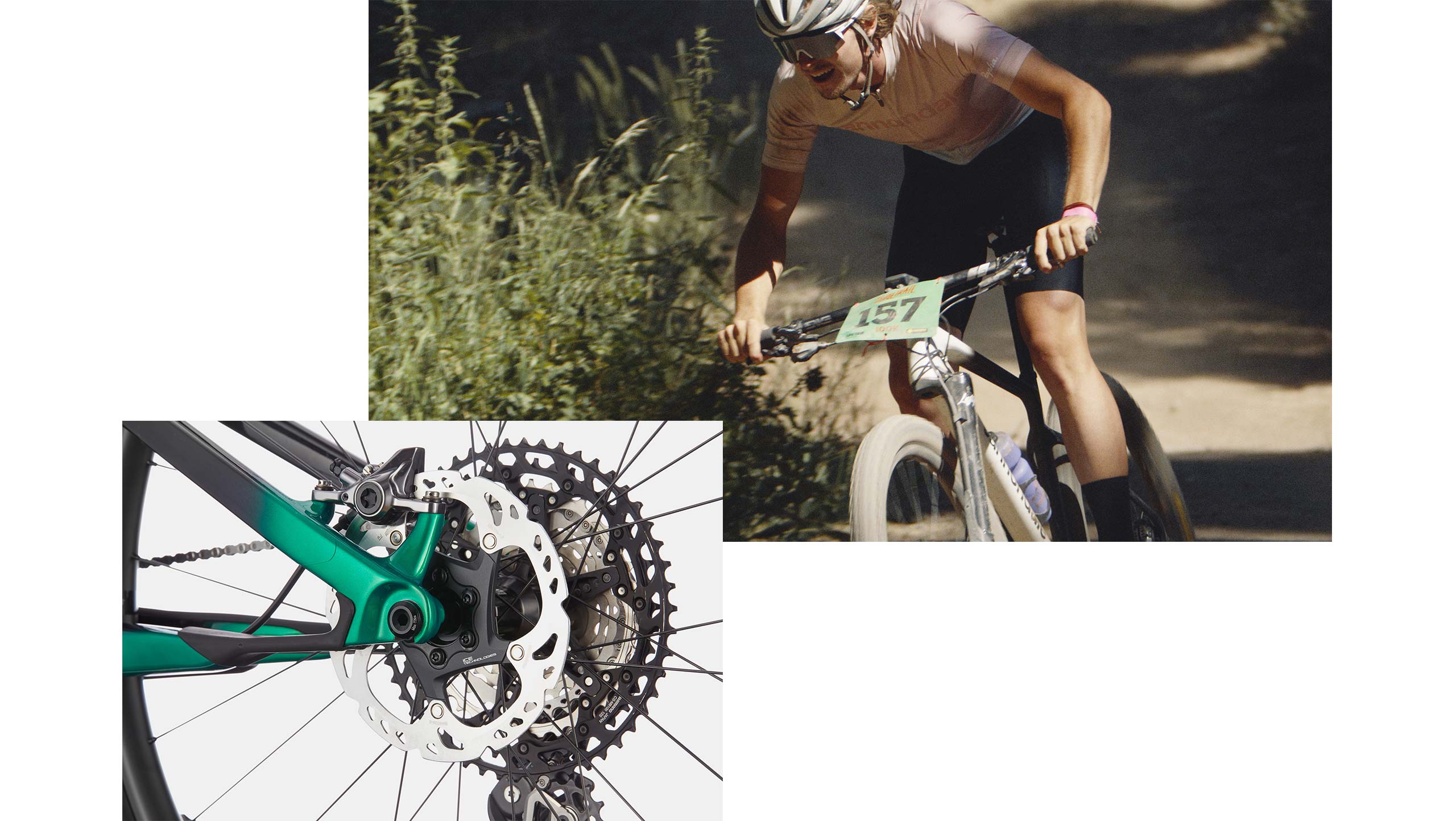 Drivetrain/Shifting
The level of refinement and shift quality of modern mountain bike drivetrains is pretty amazing, regardless of what price level you're shopping at. But there are still advantages as you move up the ladder. For example, while most entry-level mountain bikes use traditional drivetrains with multiple gears in the front as well as the rear, more expensive mountain bikes use 1x (say 'one-by') drivetrains. Instead of multiple front gears, or chainrings, 1x drivetrains use one front chainring, with an extra wide-range gear cluster on the rear to offer roughly the same gearing range. This simplified system has a number of advantages for mountain bikes, including less weight, less complexity and shifting that's intuitive and easy to understand.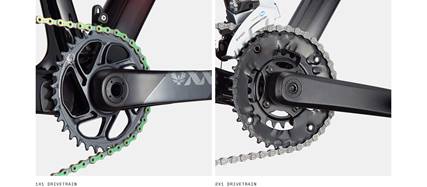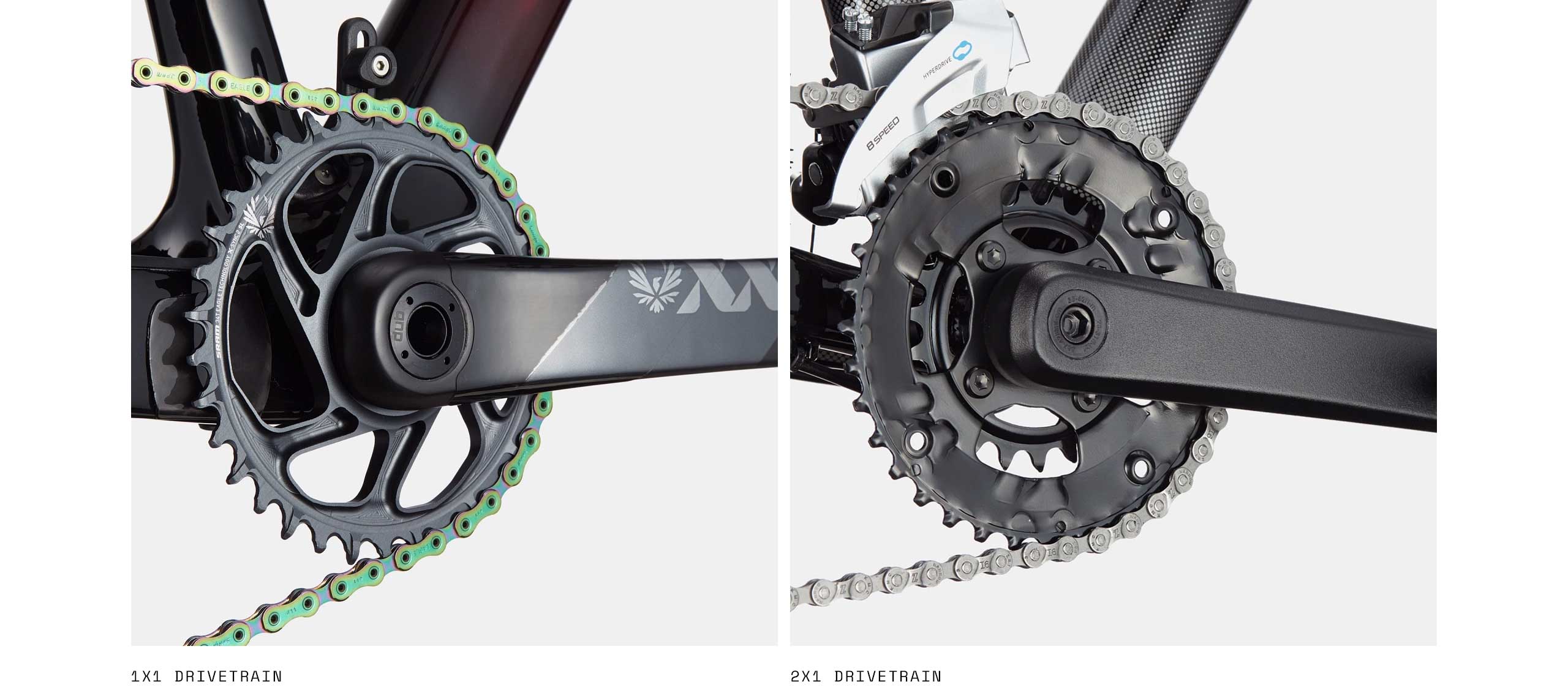 Suspension
While each Cannondale mountain bike model is equipped with either front suspension or full suspension, the actual suspension components change as you move up in price. For example, with suspension forks, as you go up in price, you'll switch from steel coil springs to lighter air springs, with better control over a wider range of bumps thanks to a more advanced damper. More expensive suspension components are also easier to adjust and optimize for your weight, riding style and conditions.
Bottom Line
When it comes to choosing the right men's mountain bike, it's important to think of how you intend to use the bike, set a budget, and then head down to your local Cannondale dealer to test ride some bikes. We hope this article has given you some useful insights that will help make your decision process easier.
Like what you see?
Learn more about the bikes featured in the story above.
Let's find you a bike.
Still not sure which bike is right for you? Use our bike finder.
Go to bike finder
Add another bike to compare