The Best Electric Bikes for Adults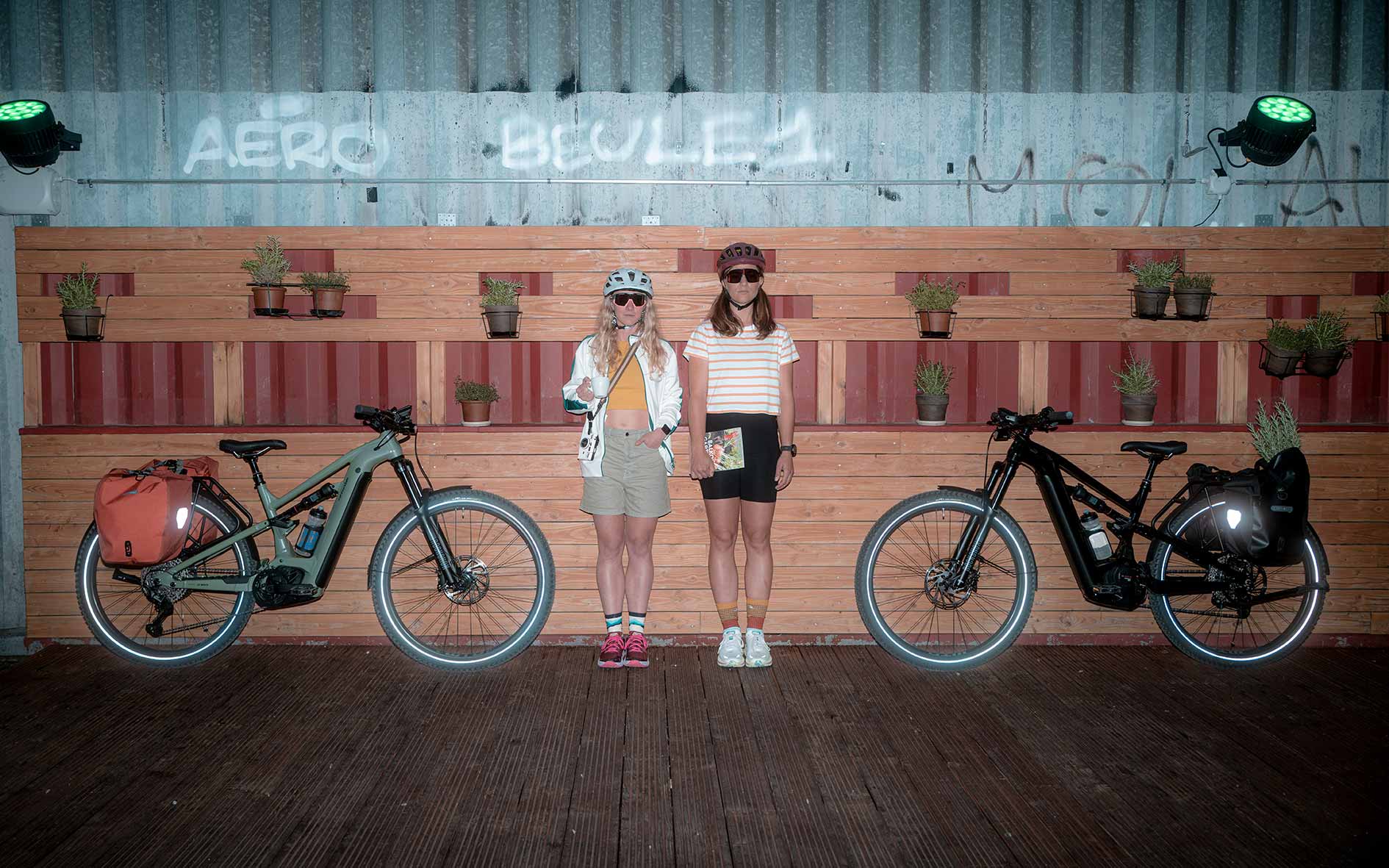 Electric bikes for adults by Cannondale are excellent for commuting and exercising. Check out our guide on the best ebikes for adults.
When it comes to fun ways to get fit, nothing tops an electric bicycle. Every day, a growing number of adults find out how easy it is to get out, be active and have an unbeatable time in nature on their electric bikes.
Whether you're looking to replace a car for your daily commute, adventure farther on gravel roads, or conquer mountains both up and down, Cannondale has an electric bike that will get you there and back with unmistakable style and unbeatable performance. Whichever road you choose, there's a Cannondale electric bike for you.
Buying Considerations: Electric Bikes for Adults
When shopping for a new electric bike, it's important to understand that there is not a universal "best" electric bike for every rider and every riding scenario. That's why it's important to consider your unique needs and narrow your search based on how the bike meets those needs. If possible, it's important to test ride or demo the E-bikes you're considering, as you'll feel important differences between models that on paper may otherwise look similar.
Let's take a look at some of the important items you'll need to consider as you ponder an electric bicycle purchase.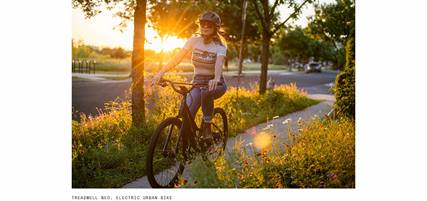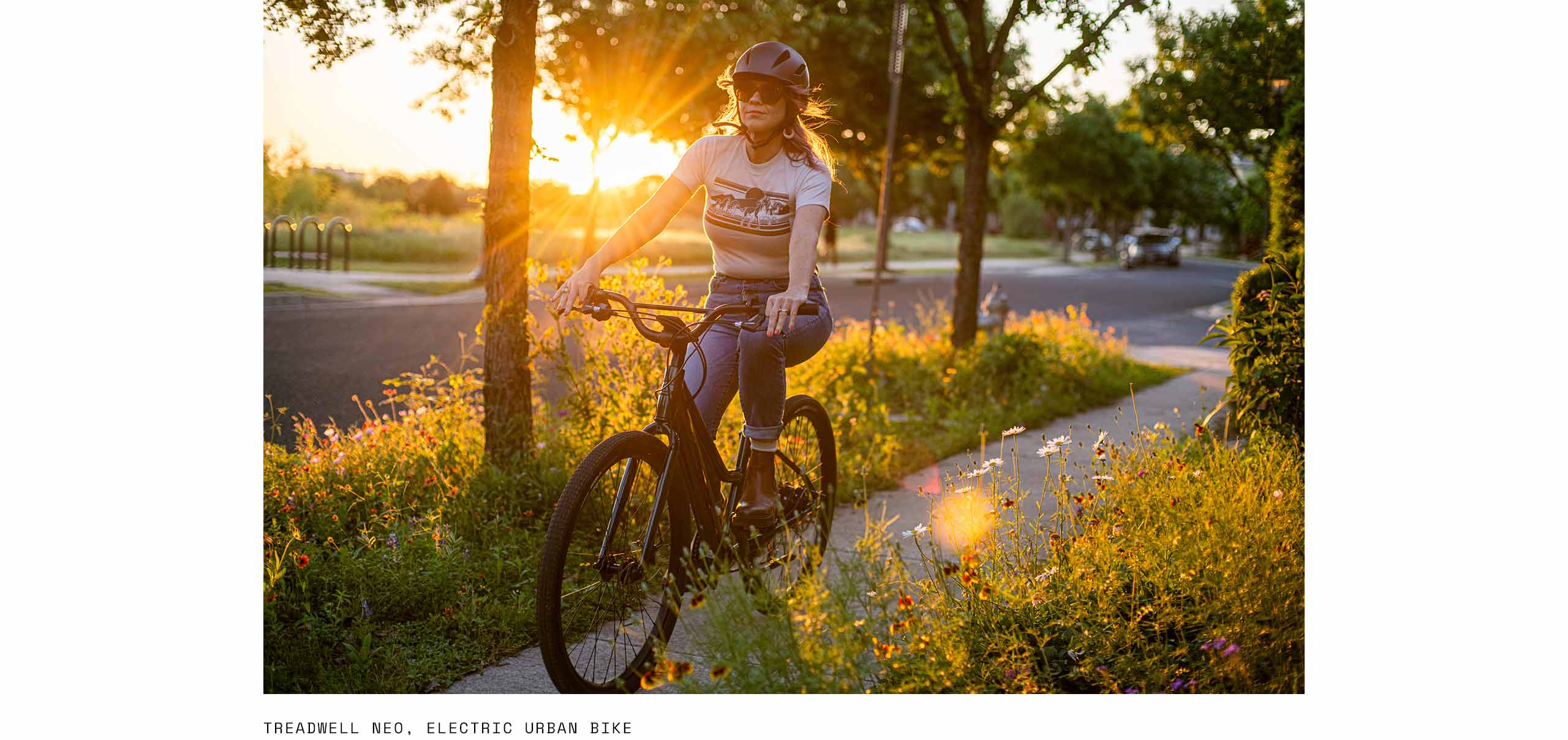 Where Do You Plan to Ride?
This is an important question to ponder, as the answer can help direct you toward the right type of electric bike for you. Since there is an electric equivalent to most every type of traditional bicycle: E-road; E-mountain; E-fitness; and E-Urban/City, you can take an electric bike virtually anywhere you can take an analog bike.
If you're focused on riding paved roads as fast as possible, an electric road bike is a great choice. However, if you also want to ride gravel roads, you might also want to take a look at an electric gravel bike, which is a relatively new off-shoot of the road bike genre.
Electric gravel bikes have drop bars like a racing bike, but are designed with wider, lower-pressure tires that roll fast with confident handling on gravel and dirt. As a result, an E-gravel bike is a great choice for a rider who prefers drop bars but wants to ride virtually any terrain.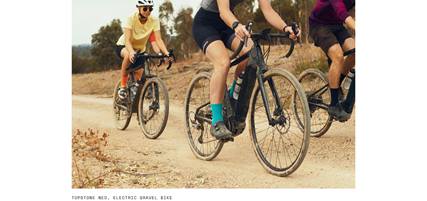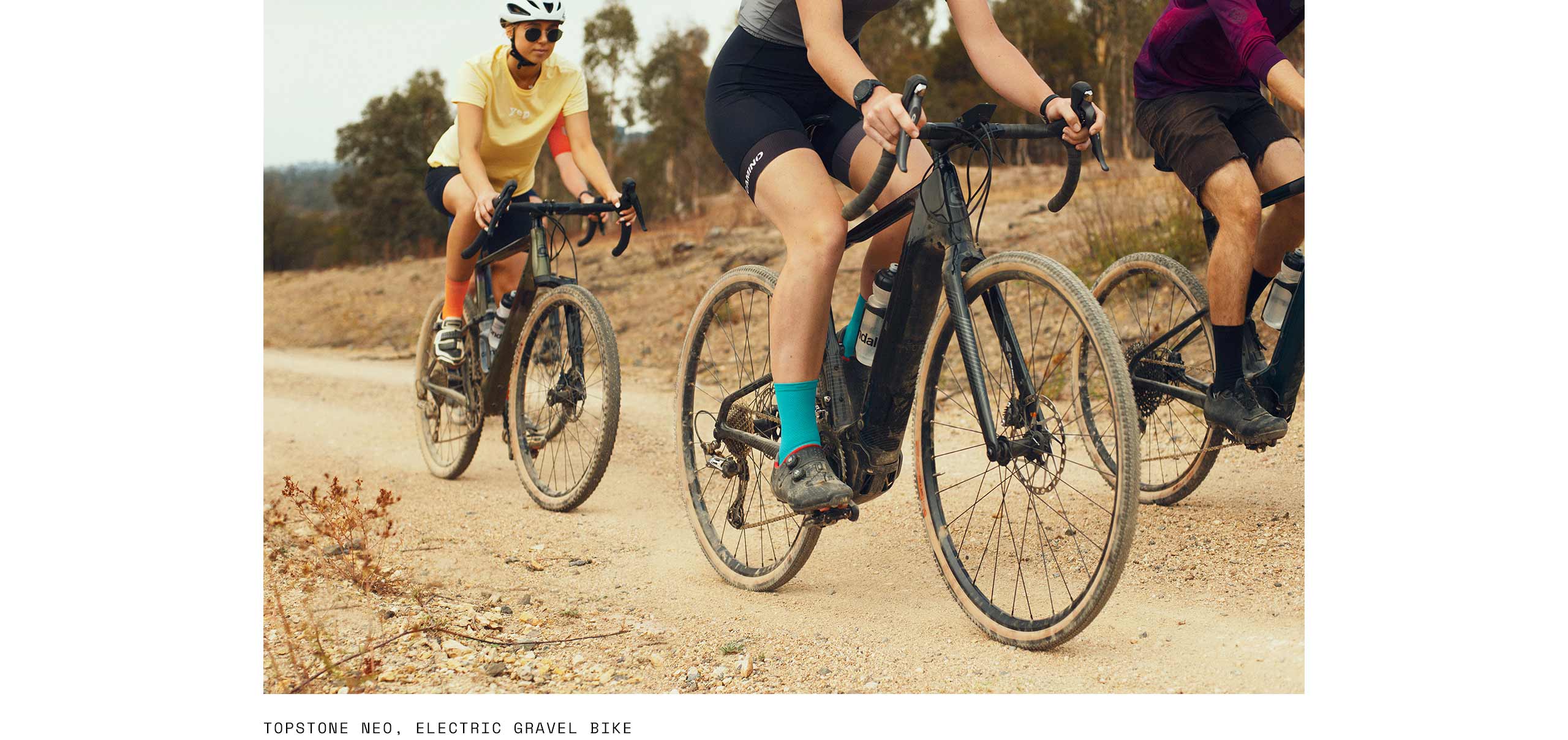 With sky high gas prices and increasing congestion in urban centers, every day more adults are replacing their car commute with an electric bike. Cannondale's electric urban bikes make the transition easy, with practical features including standard racks, integrated lighting, fenders, and kickstands. Plus, with both traditional and step-through "Remixte" frames available on most models, there's an electric urban bike that's perfect for any rider.
Adults are also finding electric bikes to be a fun, interactive way to get out and get fit without having to learn an entirely new hobby. For these riders, electric fitness bikes are an ideal solution. With an upright, easy to ride stance, E-fitness bikes are an awesome new weapon in the battle of the beltline bulge.
For riders with a love of singletrack shredding, nothing but a full-blown electric mountain bike will do. With fat, knobby tires, powerful disc brakes and long-travel suspension to smooth the ride, electric mountain bikes are revolutionizing how riders experience trails. Now it's possible to have just as much fun going up the mountain as it is flying down it.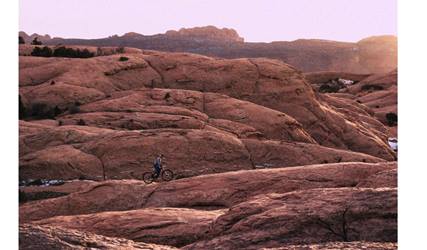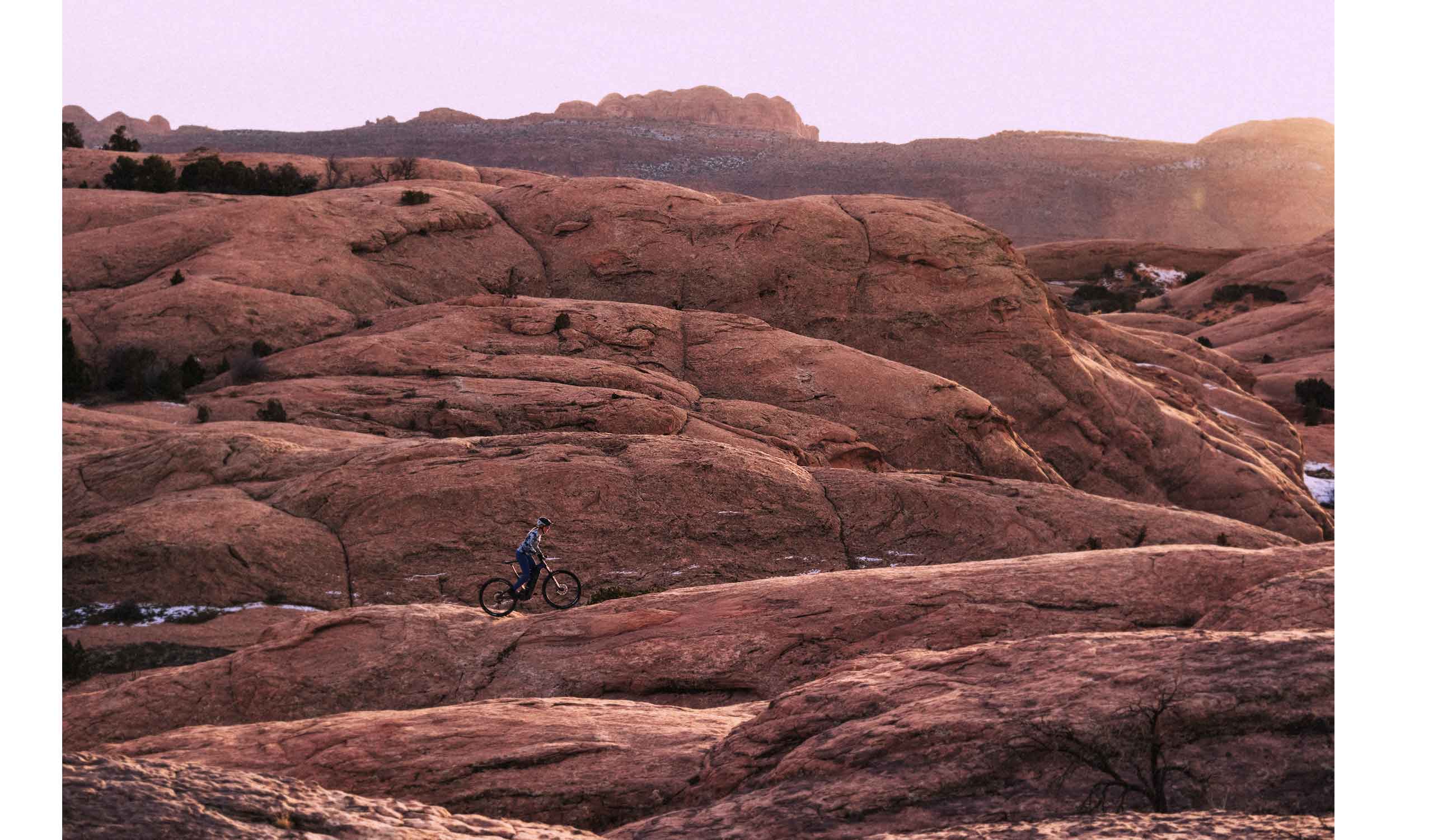 How Much Are You Looking to Spend?
As with most things in life, with electric bicycles you get what you pay for. And while you can spend $10,000 or more on an electric bike, you don't necessarily need to spend that much to get a great Ebike for you. On the other hand, while you can spend less than $1,000 on a cheap electric bike, you may quickly come to regret such a purchase.
For most adults, it's well worth spending a little more up front to get a premium quality electric bike they can trust to meet their needs both today and in the future. Cannondale's electric bikes start at less than $2,000, so a premium E-bike experience isn't as much of a stretch as some may think.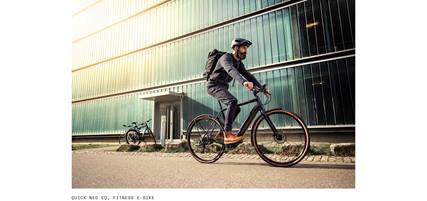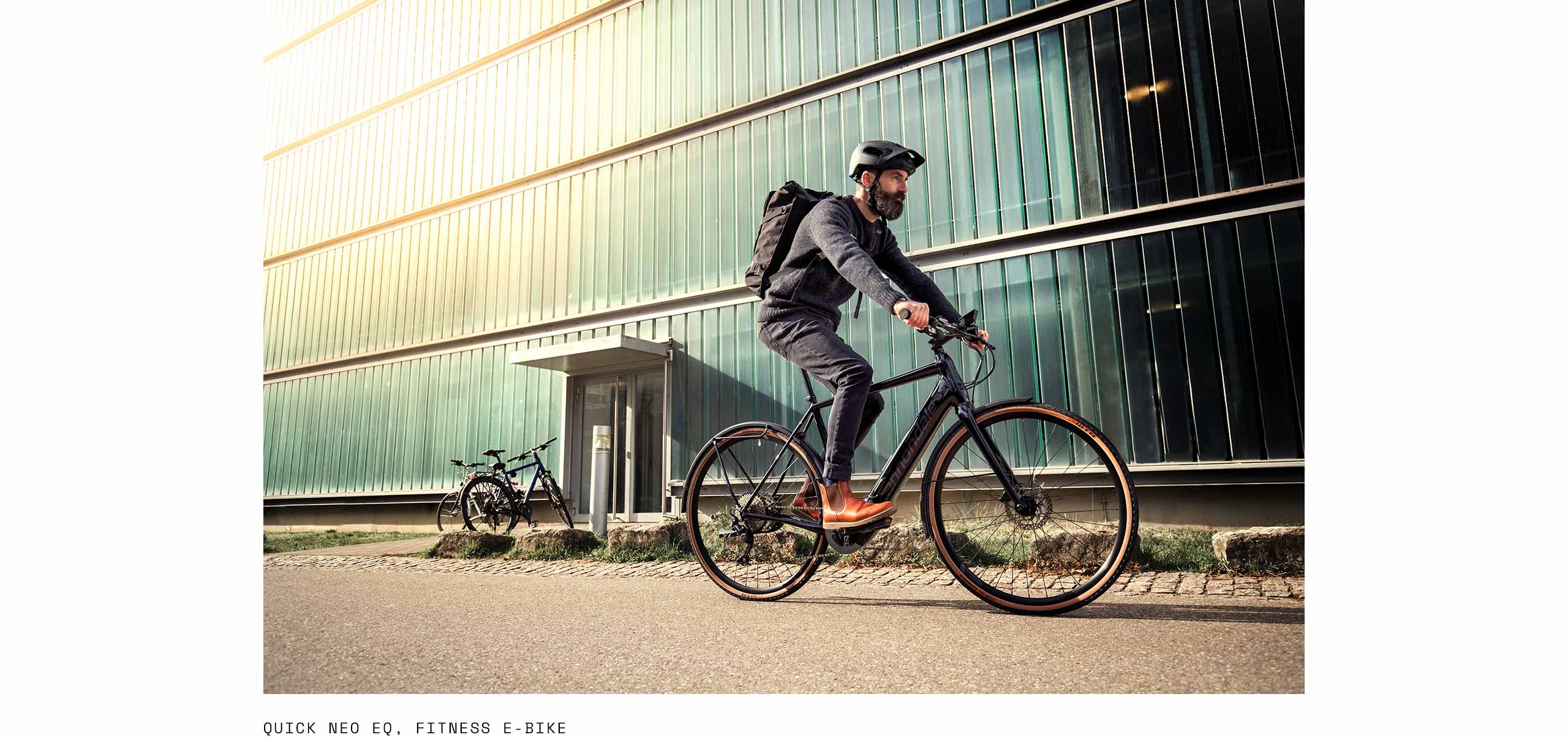 Mid-Drive vs. Hub-Drive: Which is Better?
Electric bicycles are powered by two primary motor types, defined by their location on the bike. Mid-drive motor systems locate the electric motor centrally, near the pedals, while hub-drive motor systems locate the motor within either the front or rear hub, at the center of the bicycle wheel.
The low, centralized placement and natural assist feel of mid-drive motors makes them the dominant motor type in premium electric bikes. That mass centralization is especially important for electric mountain bikes operating in rough, steep terrain, but is less important for a fitness rider on urban bike paths and streets. Additionally, mid-drive motors are more efficient than hub-drive motors, so they're a good choice for riders looking to ride long distances.
Hub-based motor systems have improved considerably in recent years, and today you'll find quality hub motors on several Cannondale road and fitness electric bike models. Since the motor is enclosed entirely in the hub, the frame of the electric bike can look much the same as its traditional counterpart, just with the benefit of motorized assist.
Regardless of motor type, in the U.S., electric bicycles are limited to 750 watts (one horsepower) of maximum power.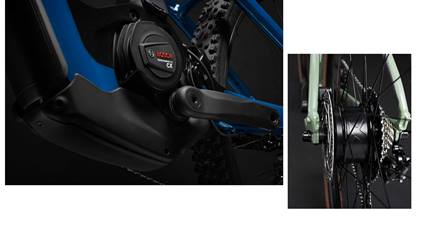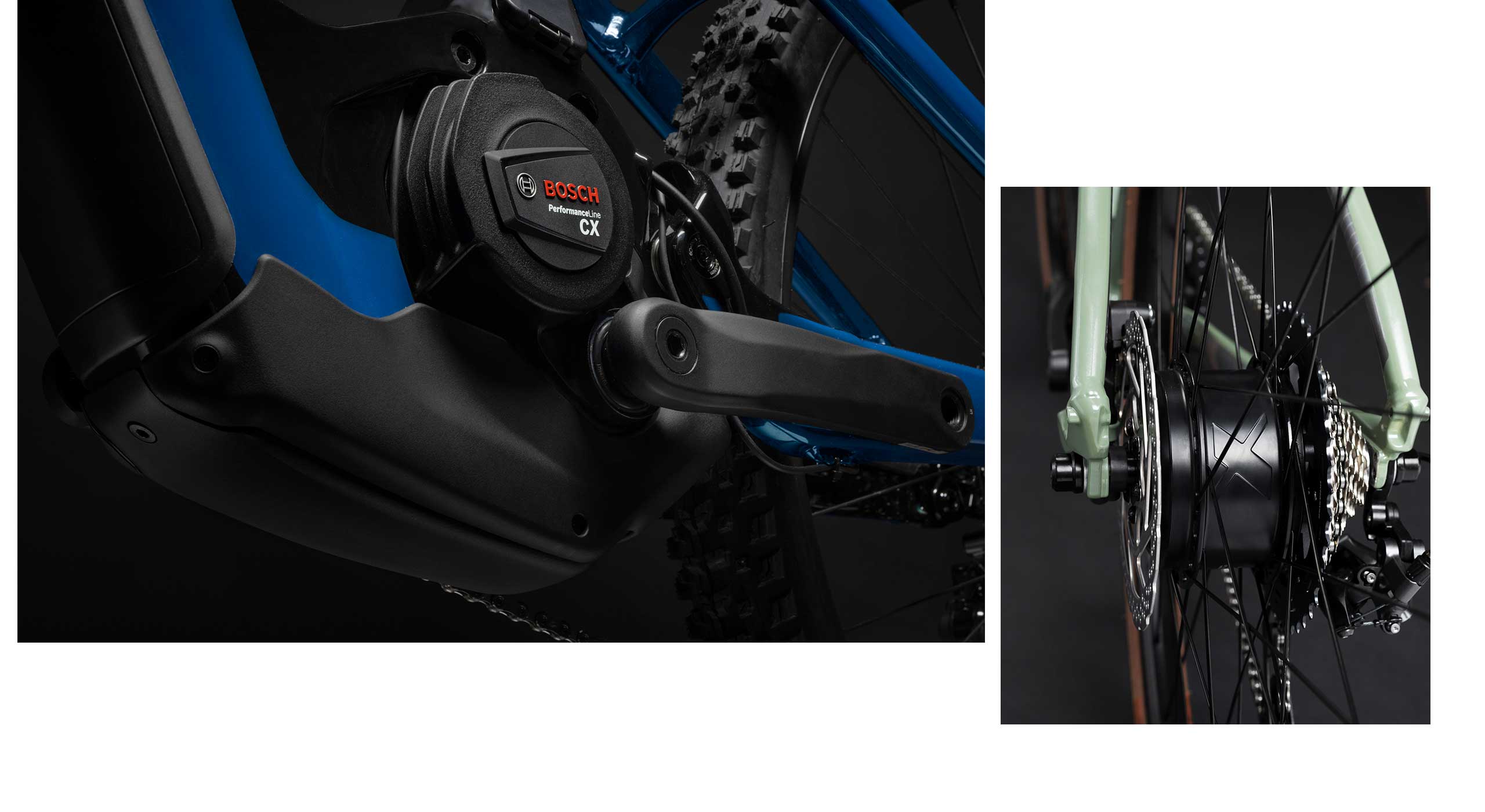 Range Matters: How Far Do You Want to Ride?
Even the most mature adult will feel like a kid again on an electric bike, but everyone has a different definition of fun. While some riders crave 4–5-hour adventure rides, others find their bliss in getting a great 30-minute workout. That's why it's important to match the range your electric bike is capable of with the rides you want to do, and also understand that range estimates are just that – estimates – and your choices can impact battery life significantly.
If you like high speed, maximum assistance, and steep hills, you should expect to get less range than you would if you chose less assistance or a less hilly route. That's why most Cannondale electric bikes offer an estimate of remaining mileage as a function of the connected controller. The controller monitors usage and battery level to offer a more accurate estimate how far you can go on a charge.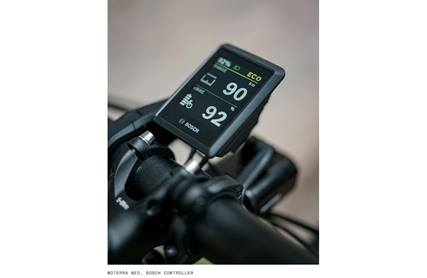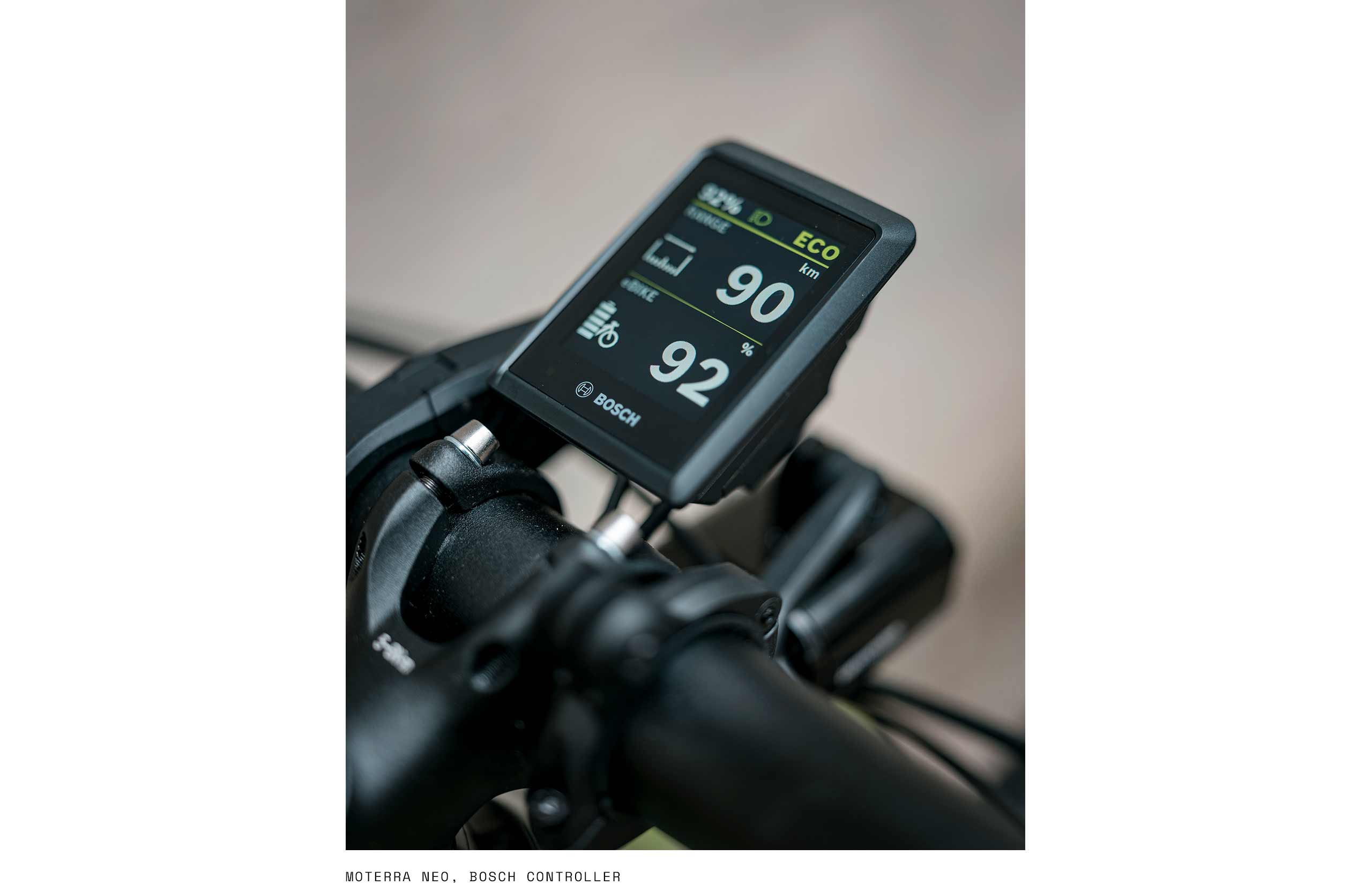 Electric Bicycle Classes: How Fast Do You Want to Go?
Electric bikes in the United States are categorized into one of three classes based on the type of assist and maximum assisted top speed. This is an important consideration if you're looking to ride your electric bike on urban bike paths, as local e-bike laws differ from state to state. While most cities allow Class 1 electric bikes on paths built for bikes, some cities prohibit Class 2 and Class 3 electric bikes from using cycling infrastructure.
Learn more about electric bike classes and state-specific laws, visit the People For Bikes Policies and Laws Page.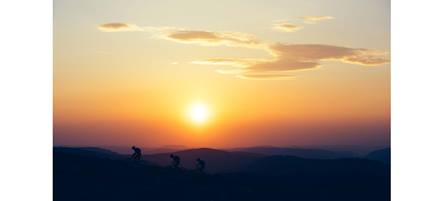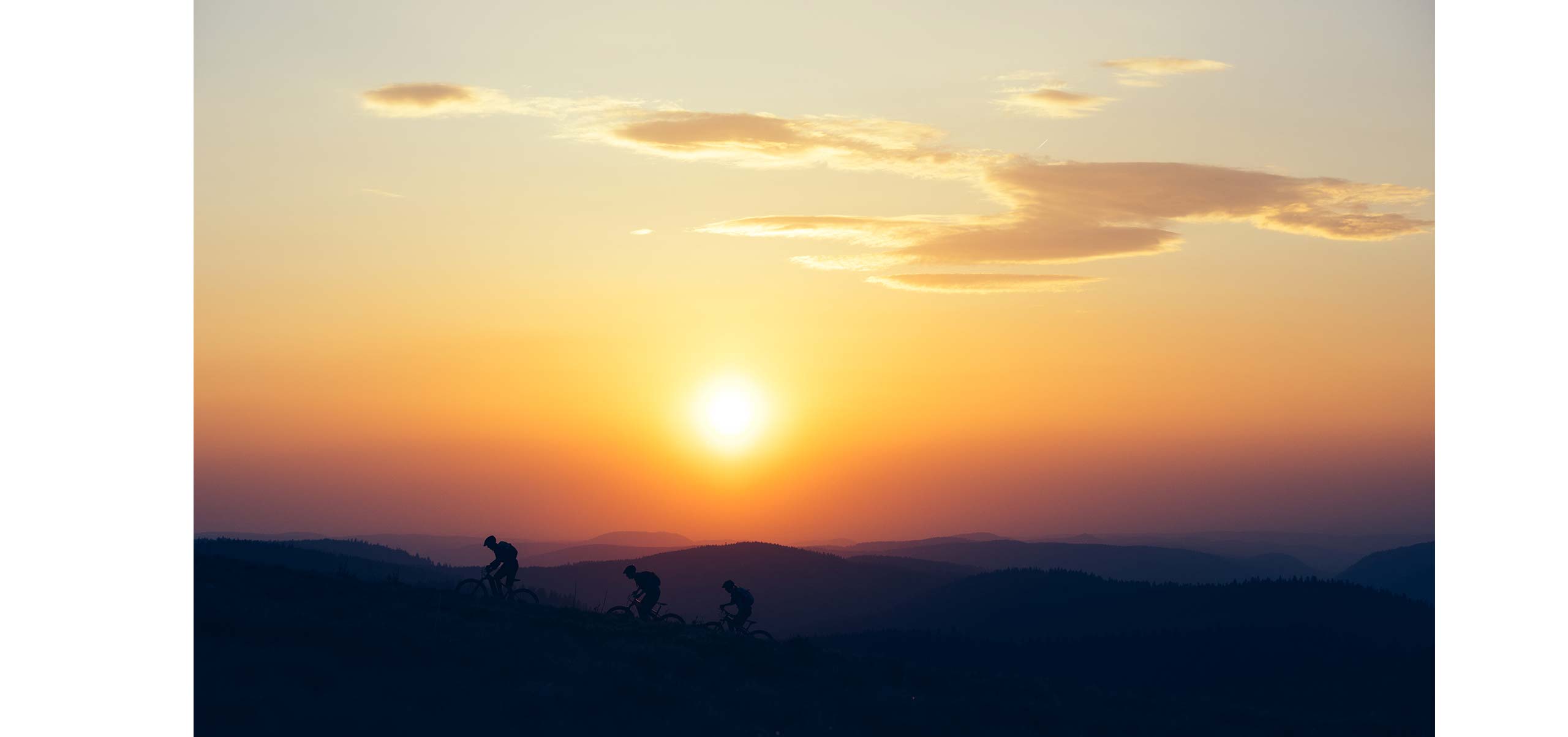 Are Electric Bicycles a Good Workout for Adults?
While the topic of whether electric bikes give adults a good workout has been debated extensively, studies show electric bike riders get a similar workout to cyclists on traditional bikes.
In fact, a 2019 study of the physical activity of electric bicycle users compared to conventional bicycle users and non-cyclists, using insights from health and transport data from an online study in seven European cities. It concluded that e-bikers take longer trips by electric bike and bicycle more often compared to analog cyclists, and that physical activity gains from active travel are similar in e-bikers and cyclists. [1]
Other Considerations for Adults Looking for an Electric Bike
Integrated Lights
Even if you only ride in the daytime, front and rear lights help you more easily be seen by motorists and pedestrians. Many Cannondale electric bikes are equipped with standard integrated front and rear lights. Since they get their power from the same battery as the motor uses, there's no need to charge separate light batteries. If you've got a motor, you've got lights.
If the electric bike you're looking at doesn't have integrated lights, you can always add aftermarket front and rear lights. Whether it's to see, or to be seen, lighting is an important part of adult e-biking.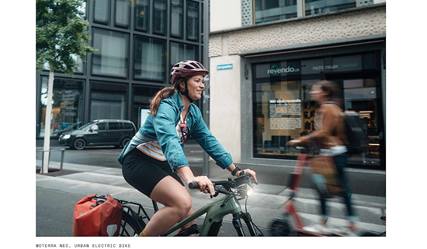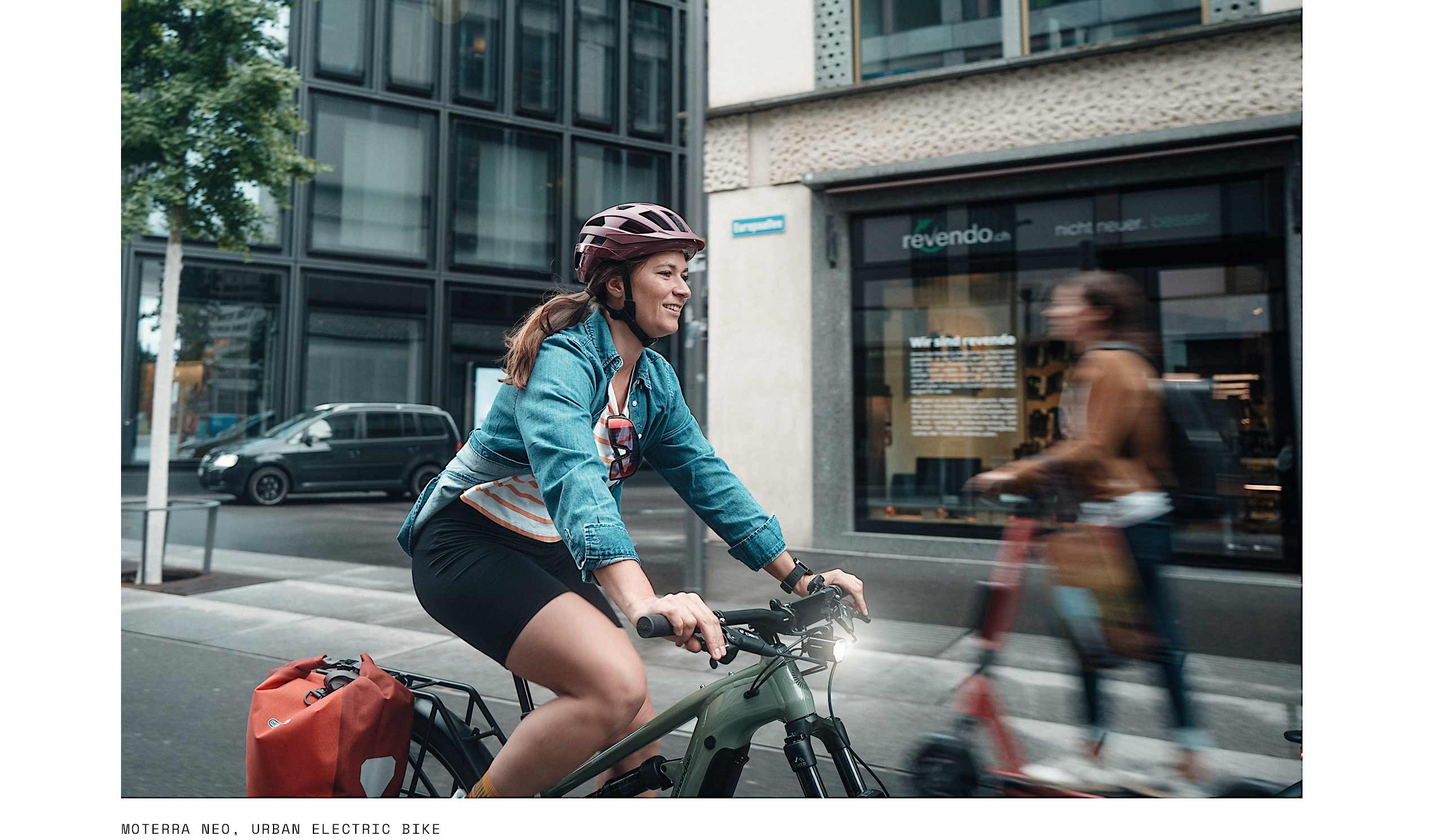 Brake Type
Since electric bicycles are faster and heavier than conventional bikes, it's extra important that they have good brakes. Every Cannondale electric bike is equipped with disc brakes, which is the same type of brakes cars and motorcycles use. Disc brakes offer the power and controllability you need to ride your electric bike safely in any conditions.
Electric bikes are typically equipped with one of two types of disc brakes –– mechanical or hydraulic –– which refers to the method used to push the brake pads against the disc rotor to stop the bike. Mechanical disc brakes use a mechanical cam system to press the pads against the disc as you pull the lever, while hydraulic disc brakes use fluid pushing against pistons to accomplish the same task. While both disc brake types work well, hydraulic disc brakes are generally more powerful and easy to control, which is why you'll find them on mid- to high-end electric bikes.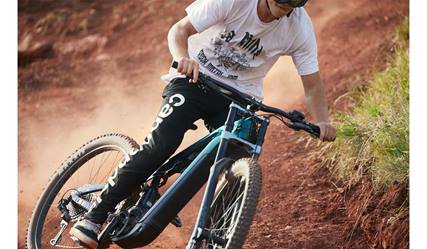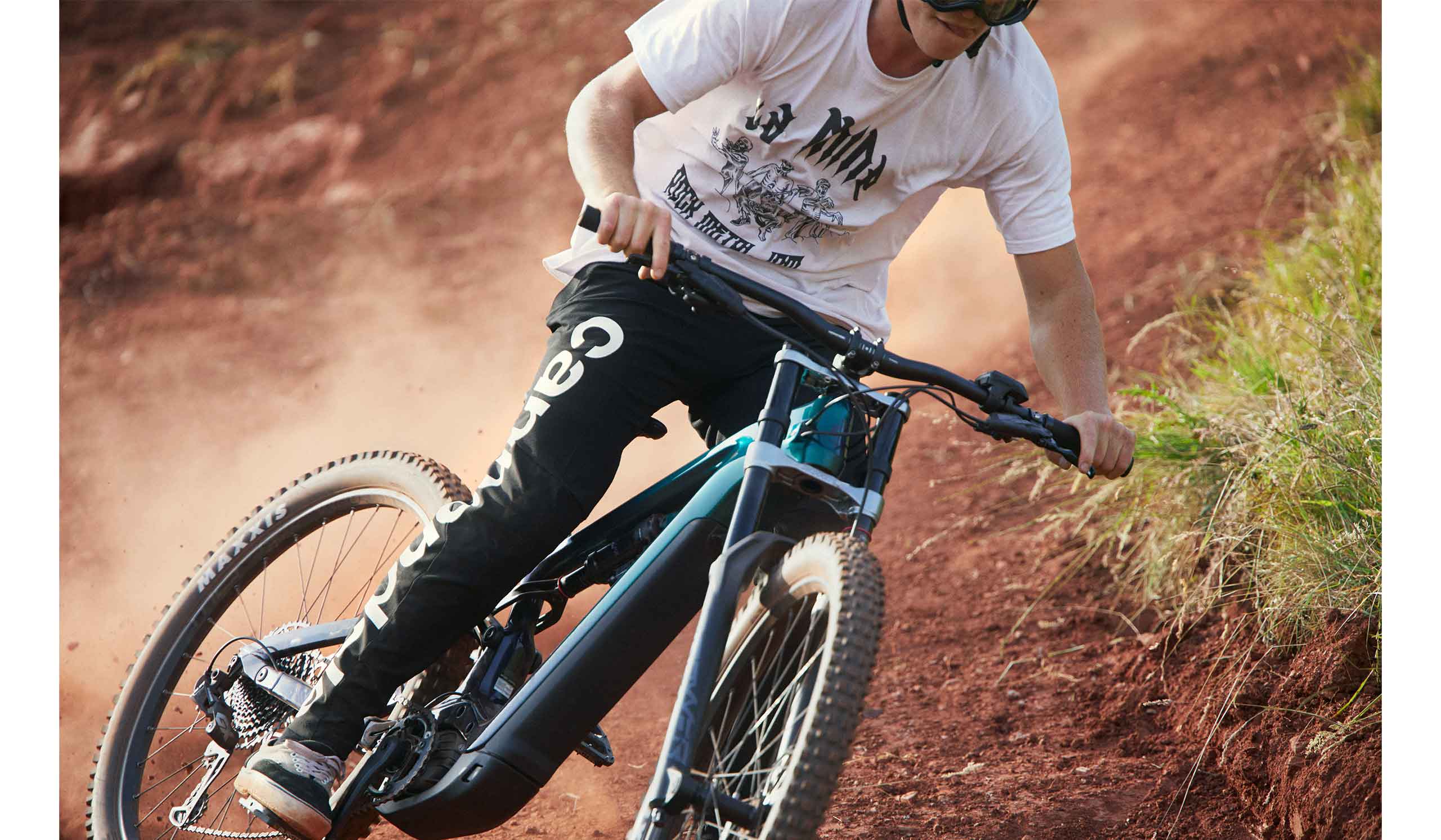 Electric Bicycles for Adults: Recommendations
If you want an electric bike for fast road riding on paved and gravel roads, check out Cannondale's Topstone Neo models.
If you're looking for a rugged urban electric bike for commuting and recreation, take a look at the Cannondale Tesoro Neo X models.
If you need an ultra-comfortable and easy to ride electric bike for city and bike path riding, check out the Cannondale Adventure Neo line.
If you feel the call of singletrack trails ringing in your ears, check out Cannondale's awesome Moterra Neo line of electric mountain bikes.
If you're just getting into cycling and want a fun, approachable, easy to ride electric bike, the Cannondale Treadwell Neo line is a great place to start.
Like what you see?
Learn more about the bikes featured in the story above.
Let's find you a bike.
Still not sure which bike is right for you? Use our bike finder.
Go to bike finder
[1] Alberto Castro, Mailin Gaupp-Berghausen, Evi Dons, Arnout Standaert, Michelle Laeremans, Anna Clark, Esther Anaya-Boig, Tom Cole-Hunter, Ione Avila-Palencia, David Rojas-Rueda, Mark Nieuwenhuijsen, Regine Gerike, Luc Int Panis, Audrey de Nazelle, Christian Brand, Elisabeth Raser, Sonja Kahlmeier, Thomas Götschi. "Physical activity of electric bicycle users compared to conventional bicycle users and non-cyclists: Insights based on health and transport data from an online survey in seven European cities". Volume 1. Accessed 8/26/2022.
Add another bike to compare