World Champion!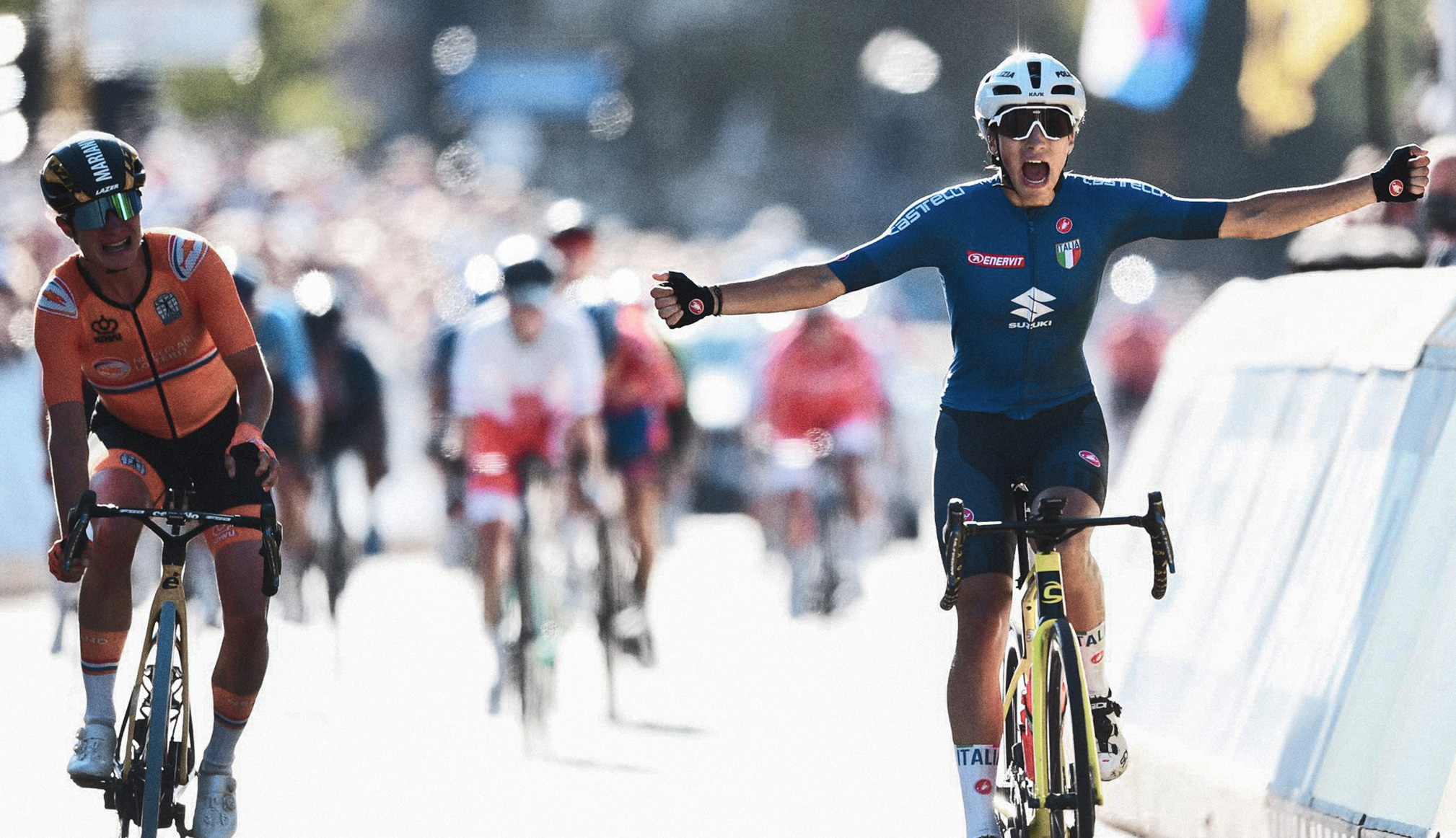 Elisa Balsamo took a phenomenal victory beating the best in the world to capture the 2021 Elite title aboard her SuperSix EVO.
It's a win for the ages, not just as Cannondale's first elite World Championship win since 2003, but as a new era in the women's peloton. Elisa Balsamo and her Italian teammates dethroned the dominant Dutch team who were looking for their fifth consecutive world title. For Balsamo, just 23 years old, the win marks a career-defining moment having achieved success in the junior ranks and on the track.
"I'm totally speechless, I have no words to describe this feeling, it's unbelievable," Balsamo said. "It was a dream for me after this season. My team was so good, without them, this jersey wasn't possible."
The race was one of attrition as the course meandered through Flanders and up the sharp, steep hills that define the region – a perfect day for SuperSix EVO. Excelling in these races with numerous top-ten results in the Belgian classics, Balsamo was clearly backed by her teammates as the race whittled down in the closing kilometers. Attacks flew off the front as riders bid for the rainbow jersey, hoping they might break free from the peloton before the finish. But it was the composure of the Italians that kept things in check approaching the final kilometer, Balsamo poised perfectly near the front. With a look over her shoulder, the young rider opened her sprint and held off one of the all-time greats to win by a bike length. Patience and perfect timing gave Balsamo the edge as she crossed the line on her volt yellow SuperSix EVO, arms aloft and mouth agape in disbelief. She had just won the Elite Women's World Championship.
"I need some days to realize today's race." Balsamo commented. We think she'll be ready come the Queen of the Classics.
Among throngs of fans in the heartland of cycling, Elisa Balsamo donned the rainbow stripes atop the podium in Leuven. In a week's time the peloton will cross into France for another historic moment, the first edition of a Women's Paris-Roubaix where Elisa will debut the rainbow jersey of World Champion.
"My team made a perfect lead out, and I really believed in them," Balsamo said. "After the last corner I switched off my brain and said, 'you have to go full gas, don't watch behind.'" "I also want to say thank you to my team Valcar Travel & Service, because they have supported me during this long season!"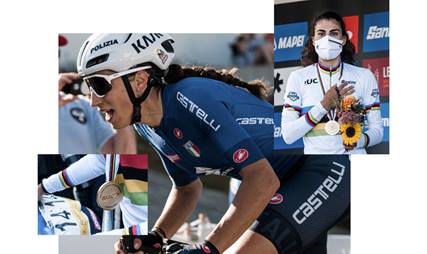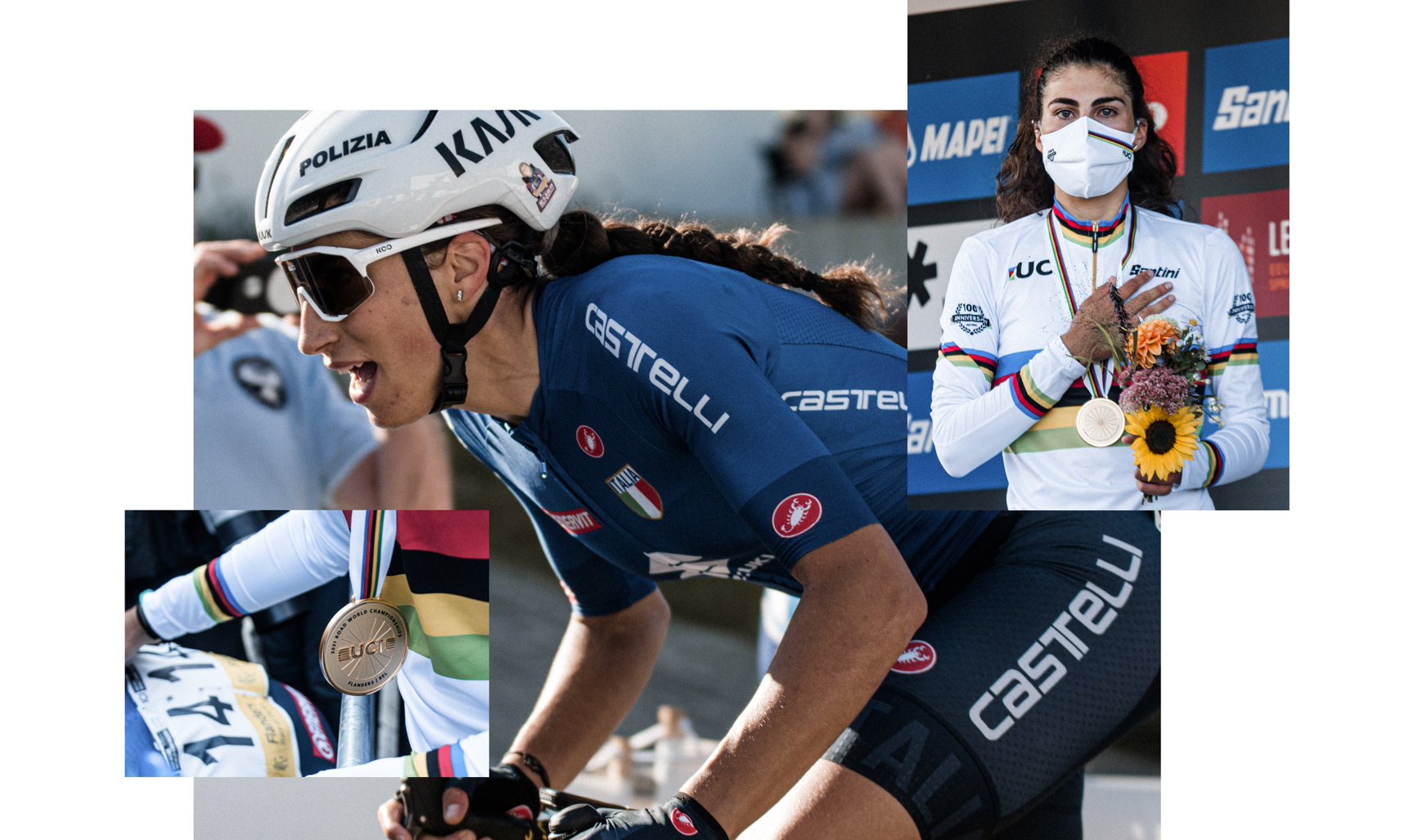 Add another bike to compare
Highlights
Where It Thrives
What It's Built For
Specifications