The fastest road bike in the world. Period.
Not only the fastest in the wind-tunnel or just the fastest for a select few riders in a select few scenarios, but the fastest for anyone interested in going faster, just about everywhere you'd want to go faster.
Add another bike to compare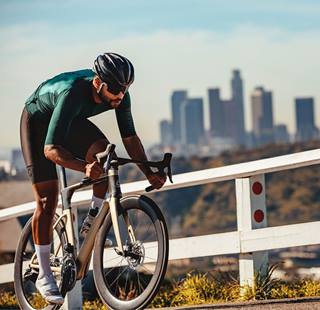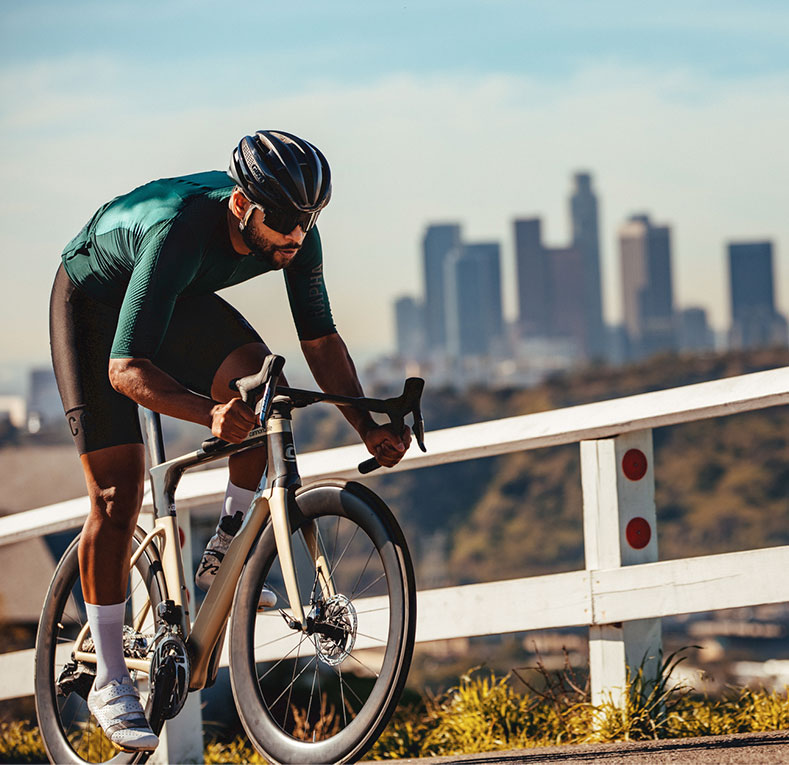 Faster up hill
It's faster than lightweight climbing bikes on any climb up to a 6% gradient or more, depending on rider's power to weight. To put that in perspective, most revered HC climbs in the Tour only average 7-8%.
Of all the forces you have to overcome to make speed, aerodynamic drag has more of an effect in most situations than all the other resistive forces combined. Cutting drag translates into more speed, with less effort, in all the places you'd expect. And a lot of places you wouldn't.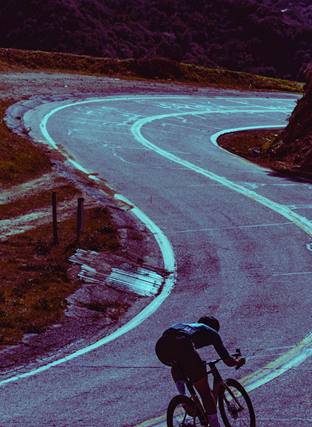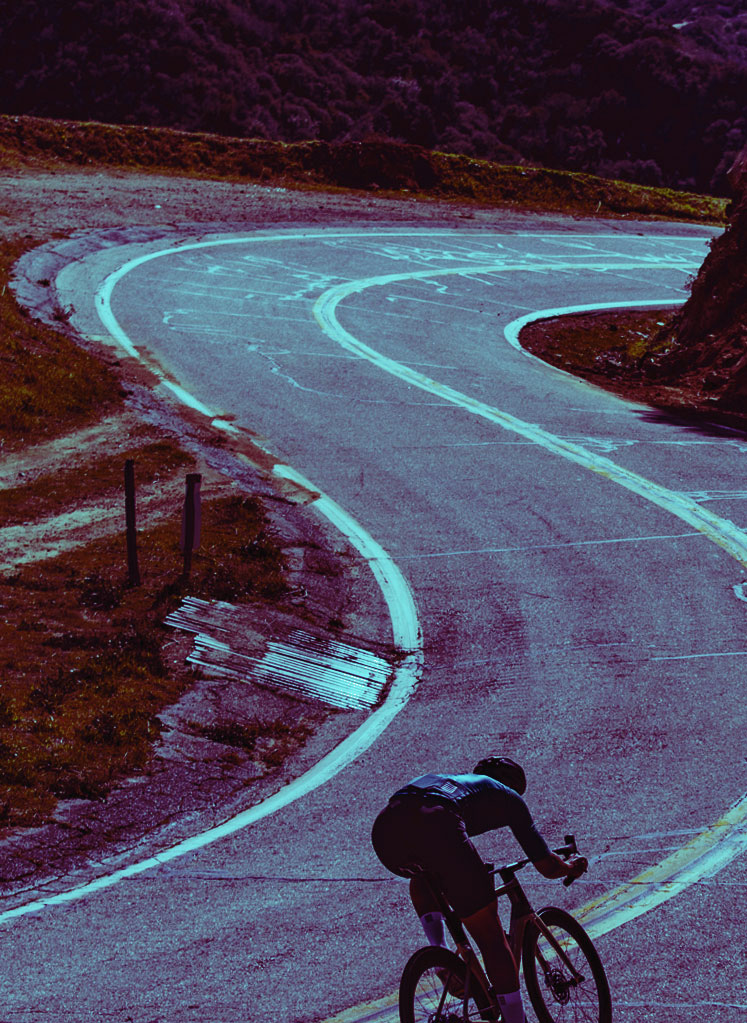 Faster down hill
Dropping down a 5% grade, a rider on a traditional lightweight bike would need to put out over 300 watts just to keep up with a rider spinning at a recovery effort on a SystemSix.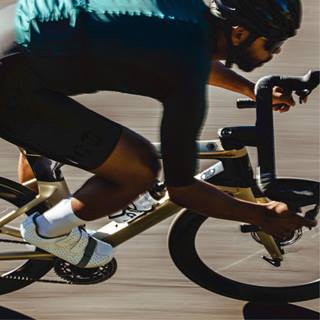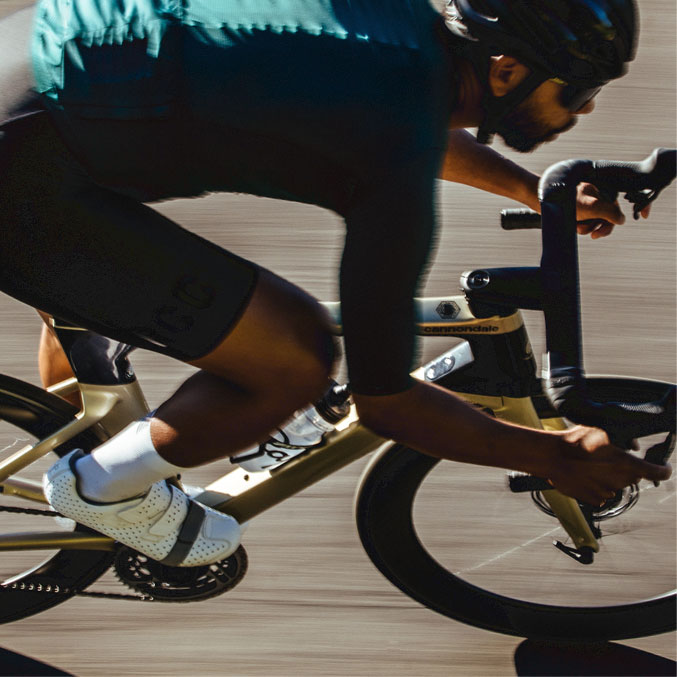 Faster in the sprints
In a 200m sprint with riders putting out a 1000-watt effort, the SystemSix rider would be four bike lengths ahead at the line.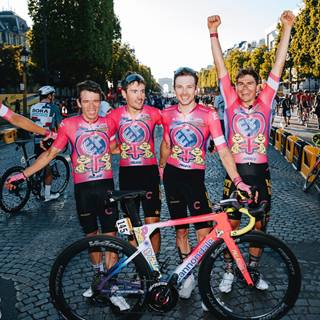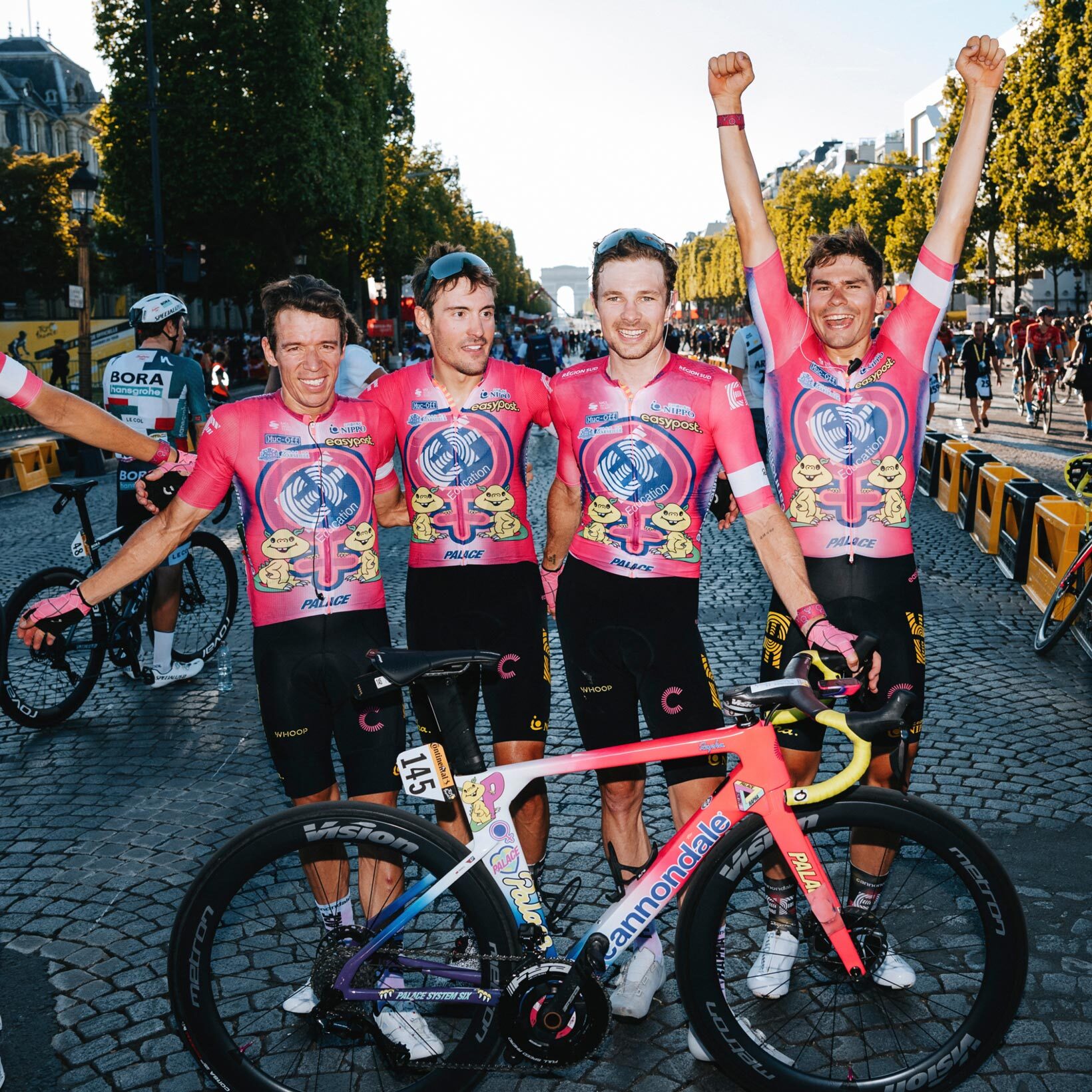 Faster on the flats
At 48km/h (30mph), SystemSix saves you over 50 watts - huge savings considering an average Cat 1 racer's Functional Threshold Power is around 350 watts. And even when drafting, you're still getting up to 60% of that benefit.
Everyday Faster - Even at a mellow group ride pace, SystemSix requires about 10% less power to maintain speed, leaving you with more in the tank when it's time to throw down.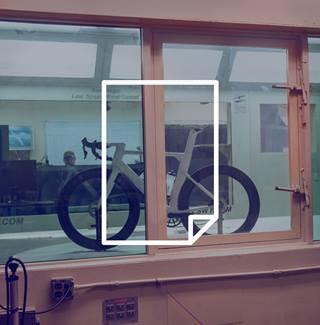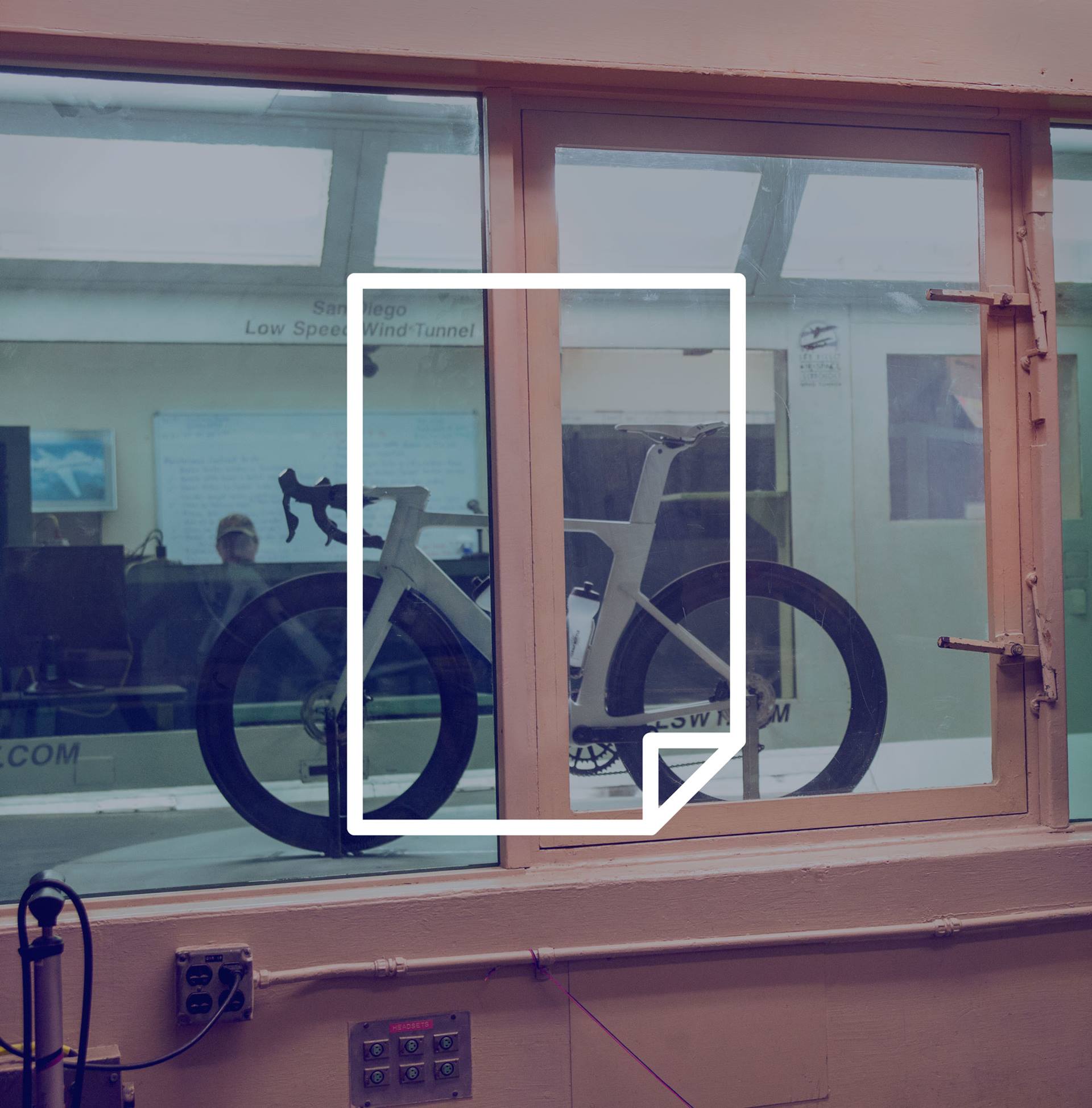 White paper
For all the science, data and details about these scenarios, check out the full white paper here.
View Whitepaper
The secret of the SystemSix's spectacular speed lies in, not surprisingly, a system.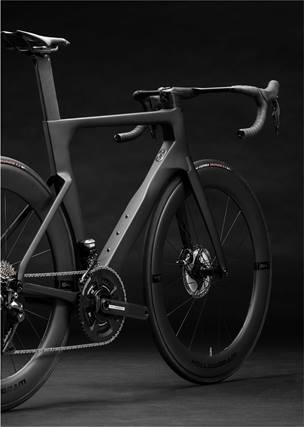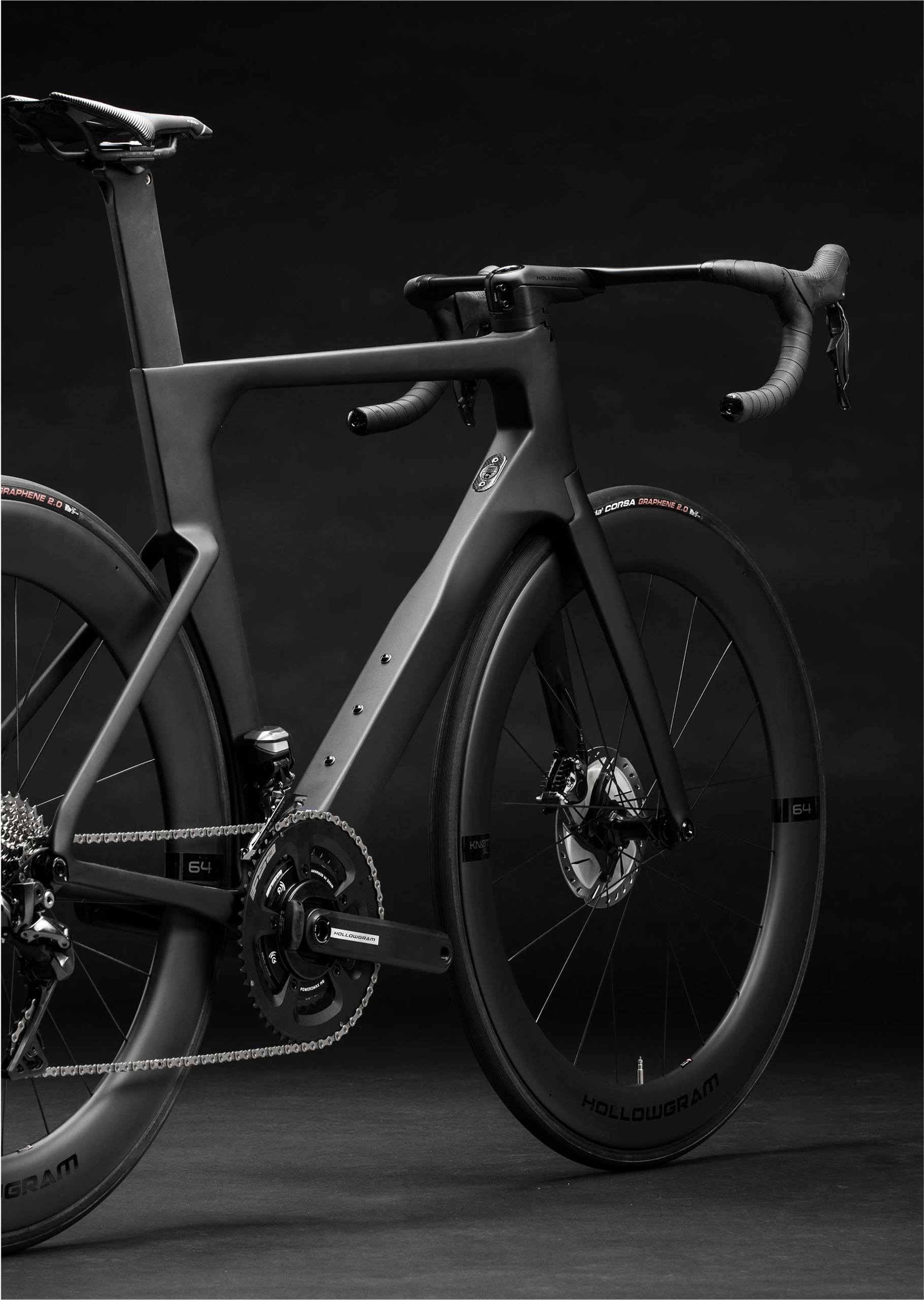 A holistically designed six-point system — Frame, Fork, Seatpost, Bar, Stem, Wheels. — engineered to work together to defeat the giant of aerodynamic drag.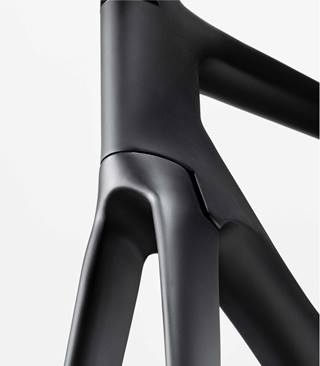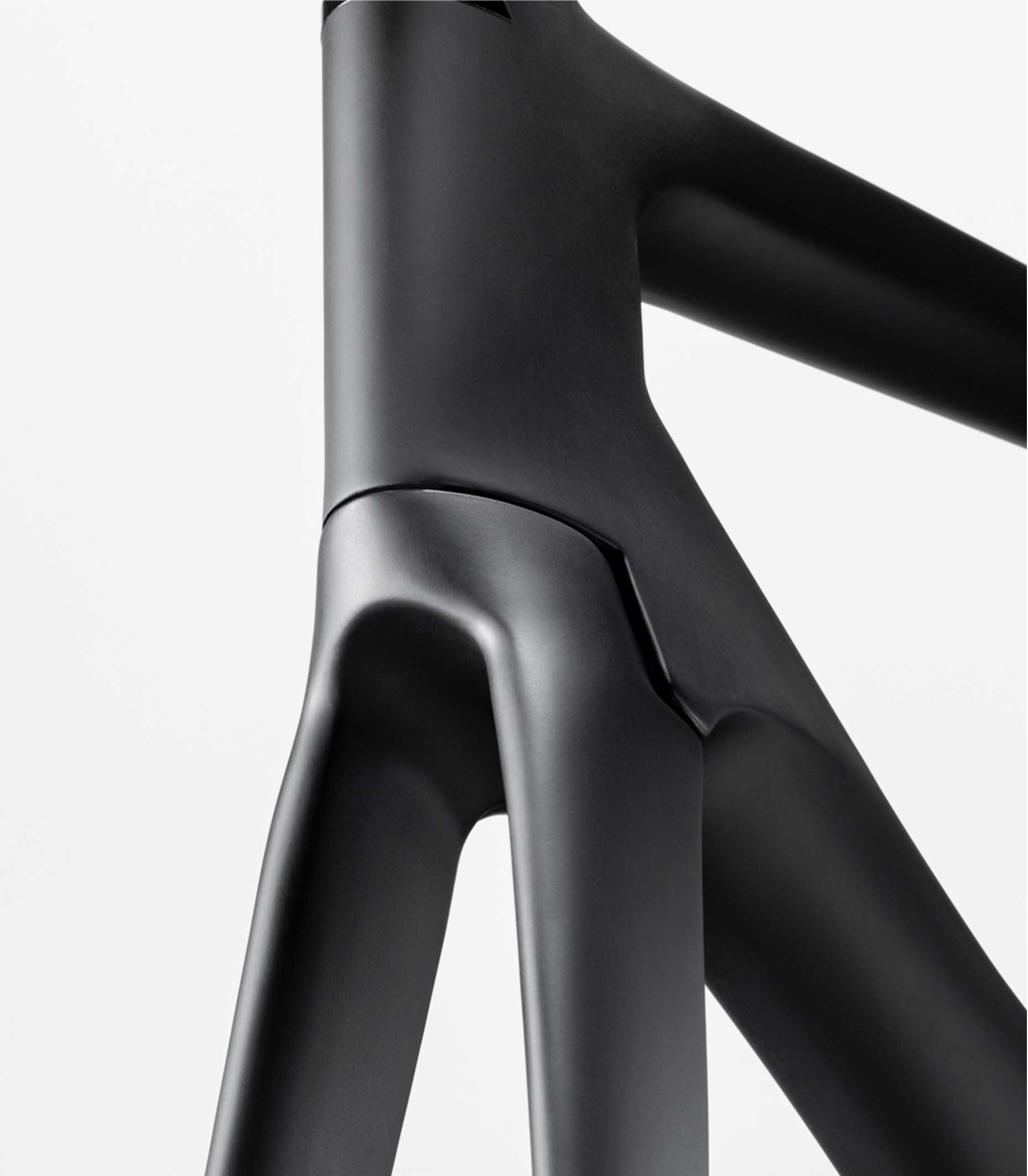 Frame & fork
To minimize drag, the frame and fork feature highly truncated airfoil shapes, engineered to maintain flow attachment across important yaw angles. Distinct asymmetry throughout provides instant response to pedaling and braking loads.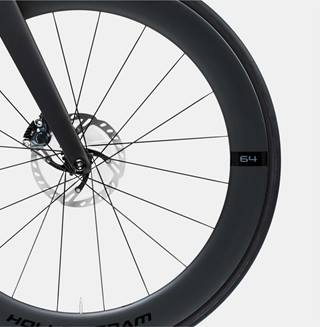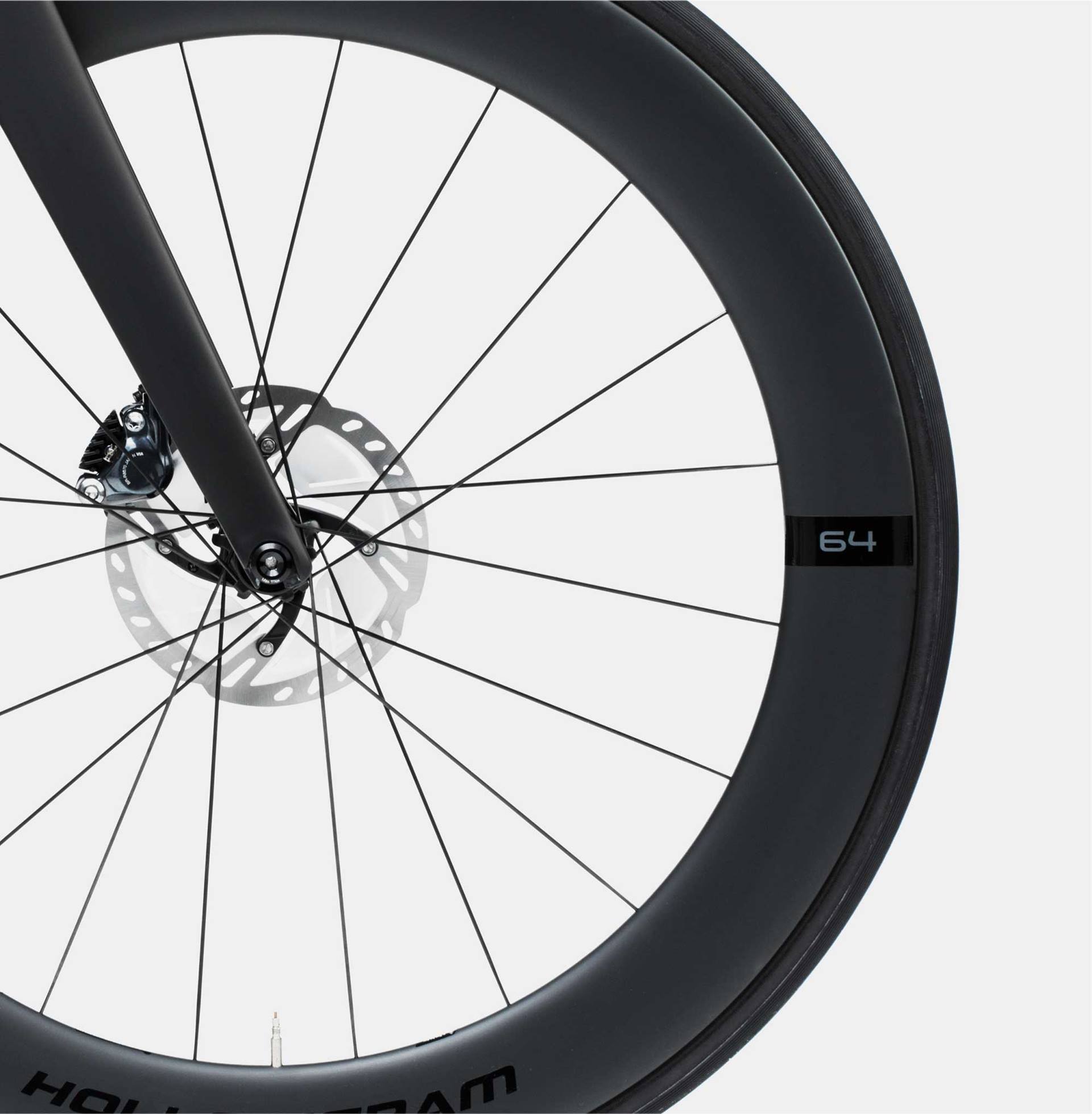 64 KNØT Wheels
Conceived as the first component of the SystemSix project, the HollowGram 64 KNØT is one of the absolute fastest wheelsets on the planet. Its unique design combines the speed benefits of an ultra-low drag profile with the real-world rideability benefits of larger volume tires.
Incorporating some ideas pioneered by our friends at HED, the disc-specific design is significantly wider than other road wheels. That extra width both makes tires effectively bigger than their marked size for better ride quality (a 23c tire measures a full 26mm on our wheel), and helps air flowing over the tire reattach cleanly to the rim, maximizing flow attachment and minimizing drag. The rim shape is optimized for 26mm (23c) tires, but the 64 KNØT design exhibits minimal changes in drag with even larger tires, giving riders the option to go bigger for comfort, grip and reduced rolling resistance without paying an aero penalty. It's pure speed, without compromise.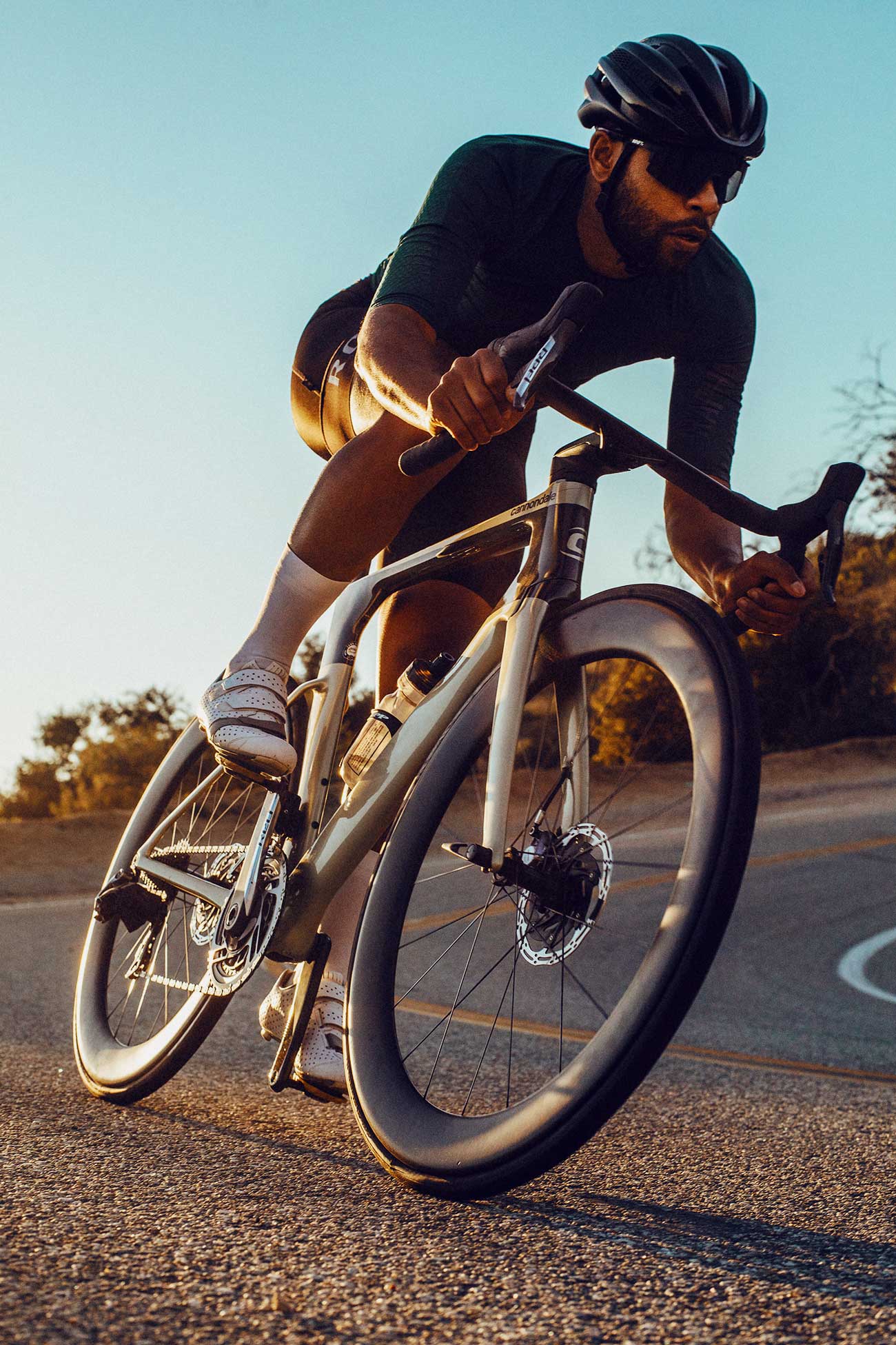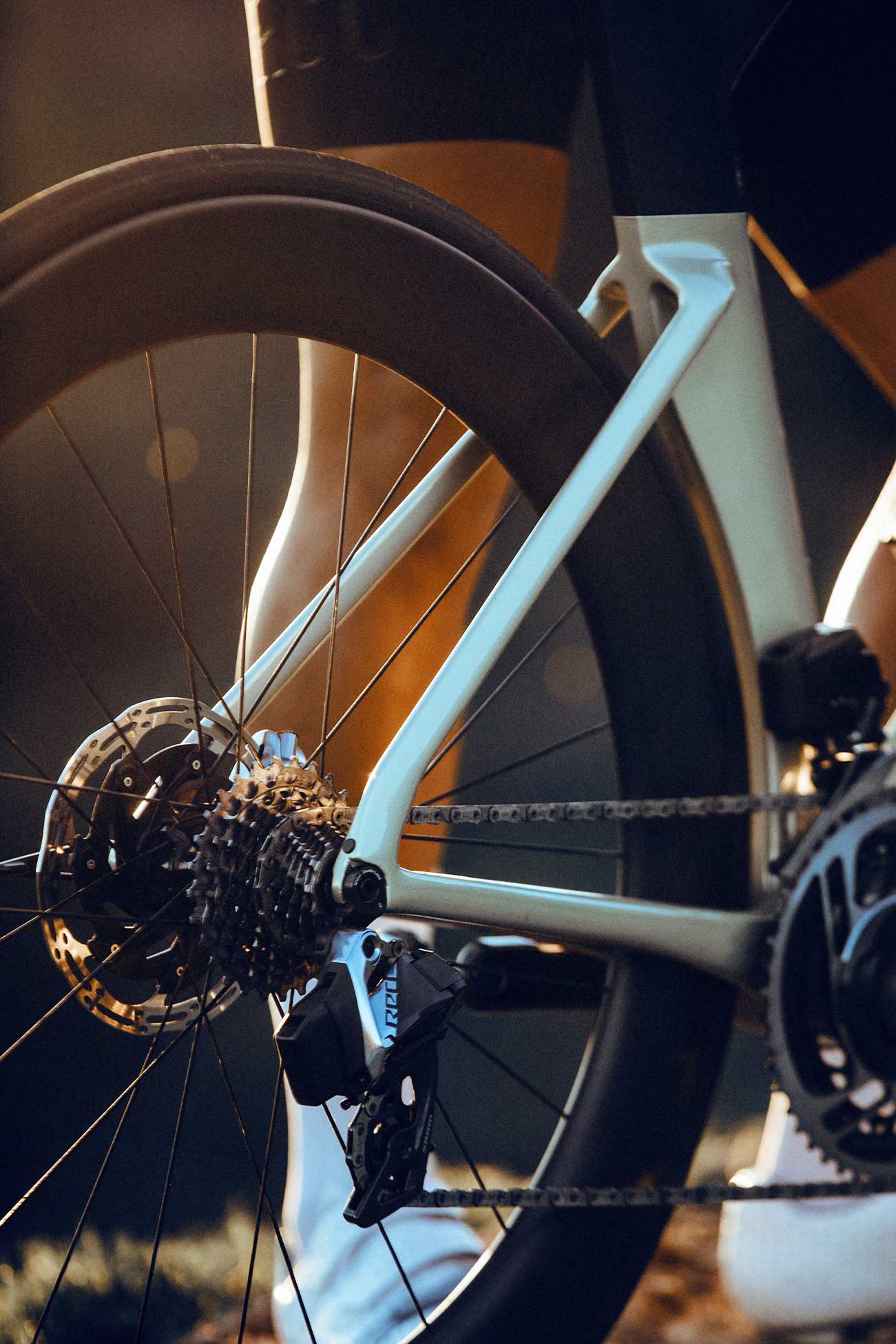 HollowGram KNØT SystemBar and Stem
This slick bit of speed wizardry provides the low drag and sleek look of a one-piece combo with the convenience and customizable adjustability of a two-piece system. The carbon bar features a full 8° of pitch adjust and comes in multiple widths for dialling in your position. The rounded airfoil shape maintains consistent airflow throughout the pitch range for low drag in any position and is much comfier on your hands than bars with sharp trailing edges.
The stem is interchangeable and comes in a variety of lengths and rises. It routes the brake and Di2 lines cleanly into the headtube via a channel under a mechanic-friendly cover and features matching gated spacers so you can adjust the stack height without disconnecting cables. Fast meets easy.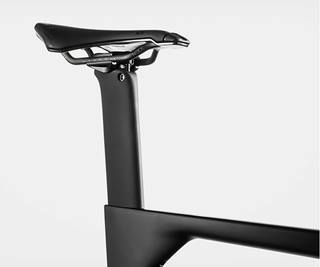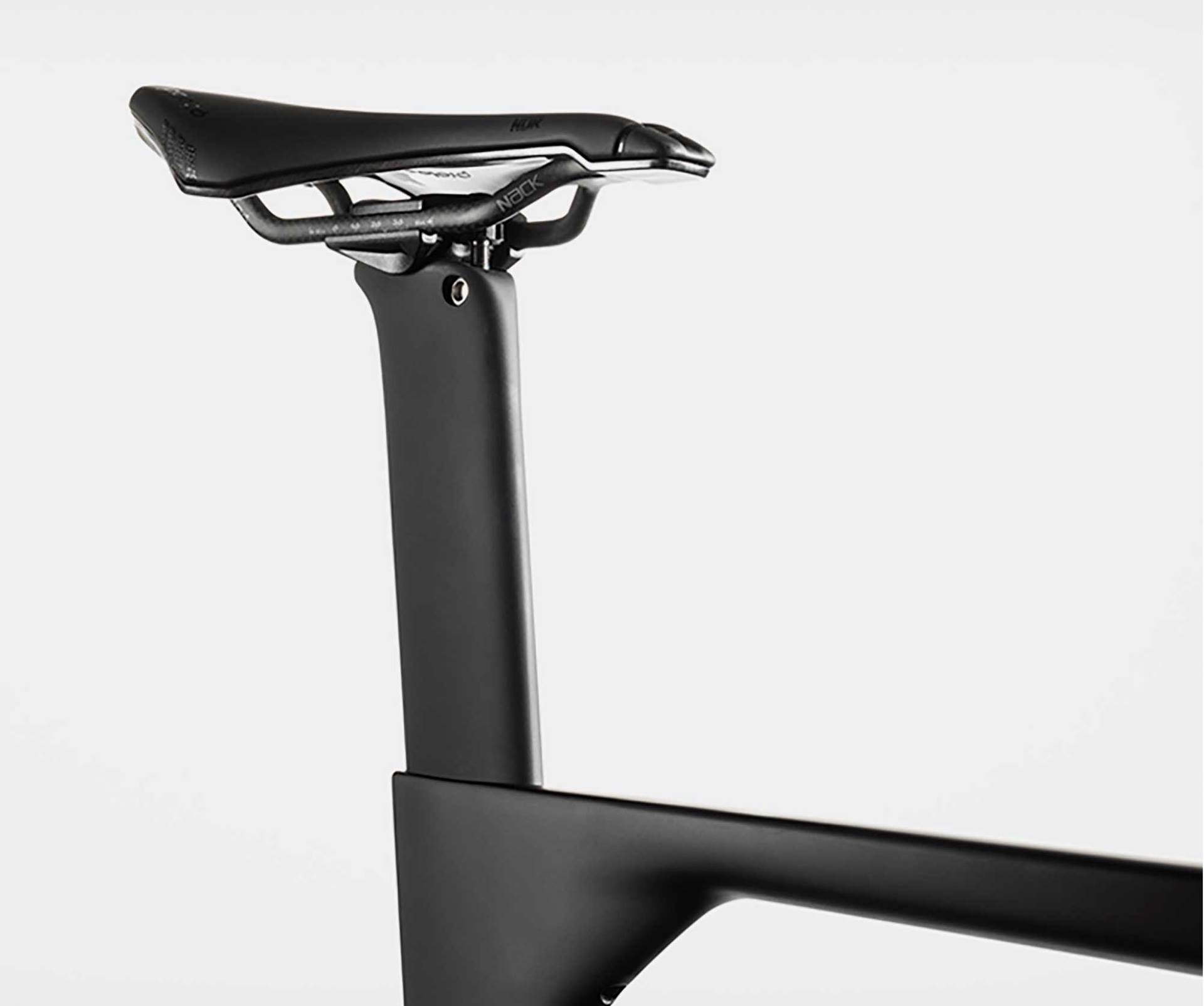 KNØT Seatpost
An often overlooked, but vital part of the system. The truncated airfoil shape of the HollowGram KNØT seatpost is designed specifically to reduce drag in the high-speed airflow that is accelerated between the rider's legs.
THE LEAST AERODYNAMIC DRAG OF ANY ROAD BIKE ON THE MARKET