Electric City Bikes
Fast, fun, and functional. That's what a boost of electric power means for your ride. Whether for recreation or transportation, we've designed the right city e-bike for you.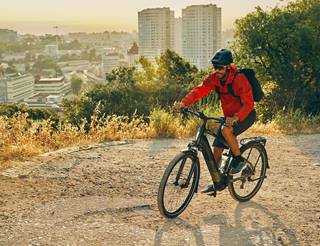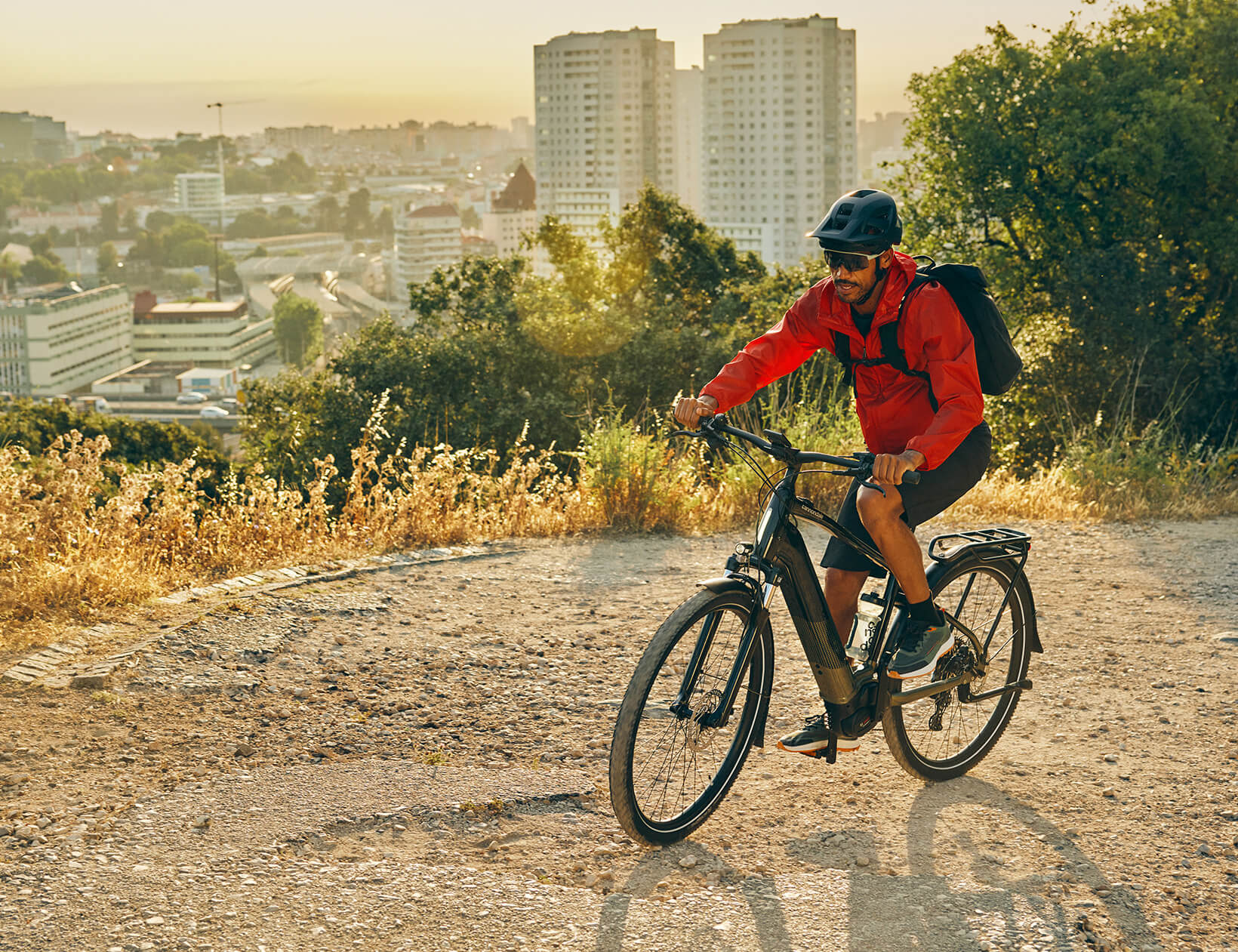 Try Our Buyer's Guide
Looking for a city e-bike, but don't know where to start? We have lots of options, and can help you sort through them. Check out our E-Bike Buyer's Guide to get started.
Learn More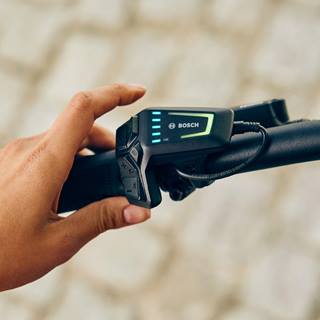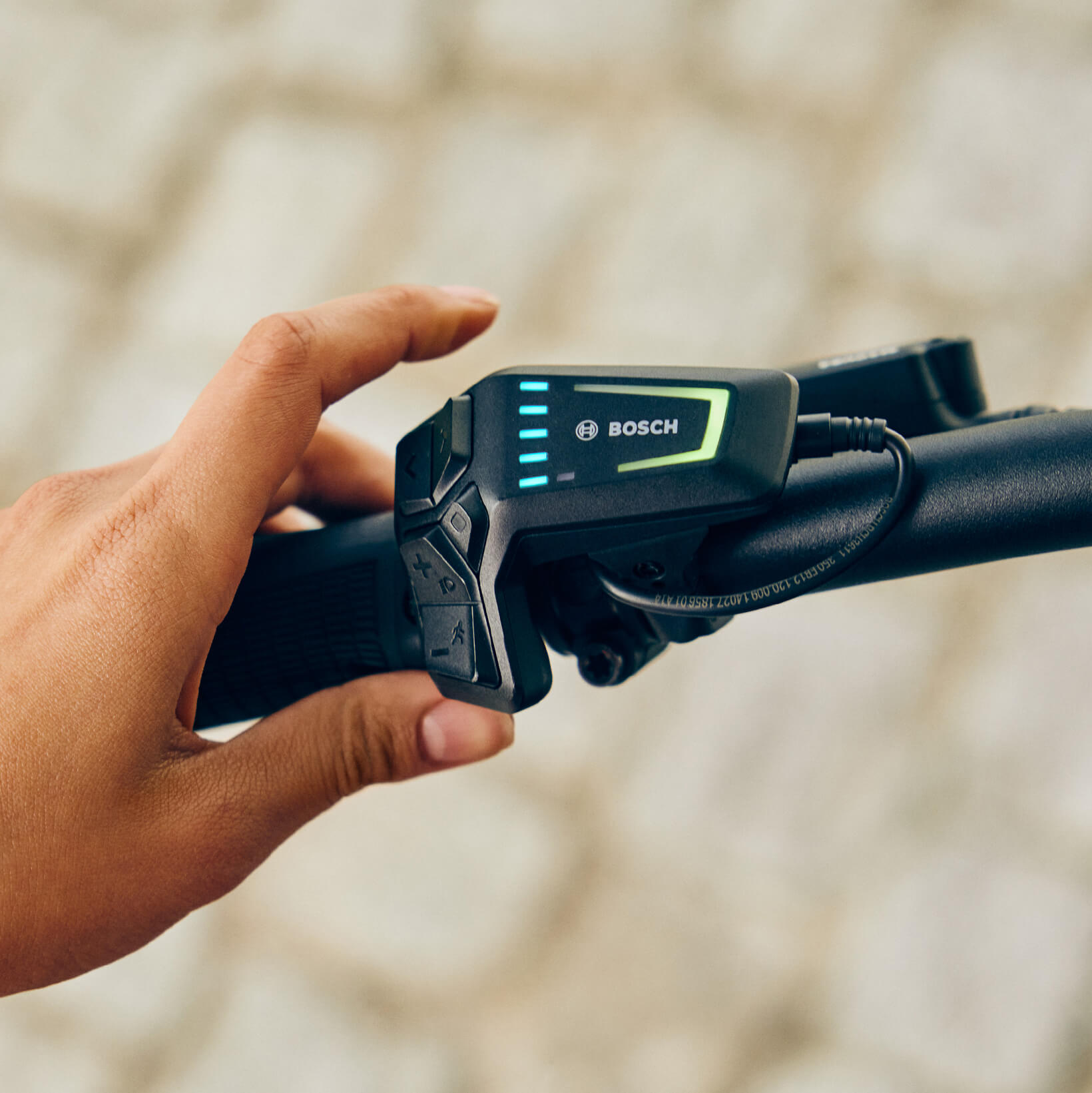 Why Cannondale?
With over 50 years of experience delivering some of the best bikes in the world, we've learned a lot about making high-quality machines. With drive systems from e-bike technology leaders like Bosch and Bafang, aboard comfortable and versatile platforms, we'll show you what we mean.
Add another bike to compare
Price (High to Low)
Price (Low to High)
Name (A - Z)
Name (Z - A)
No Results Found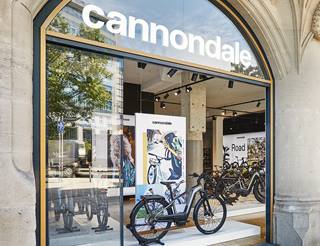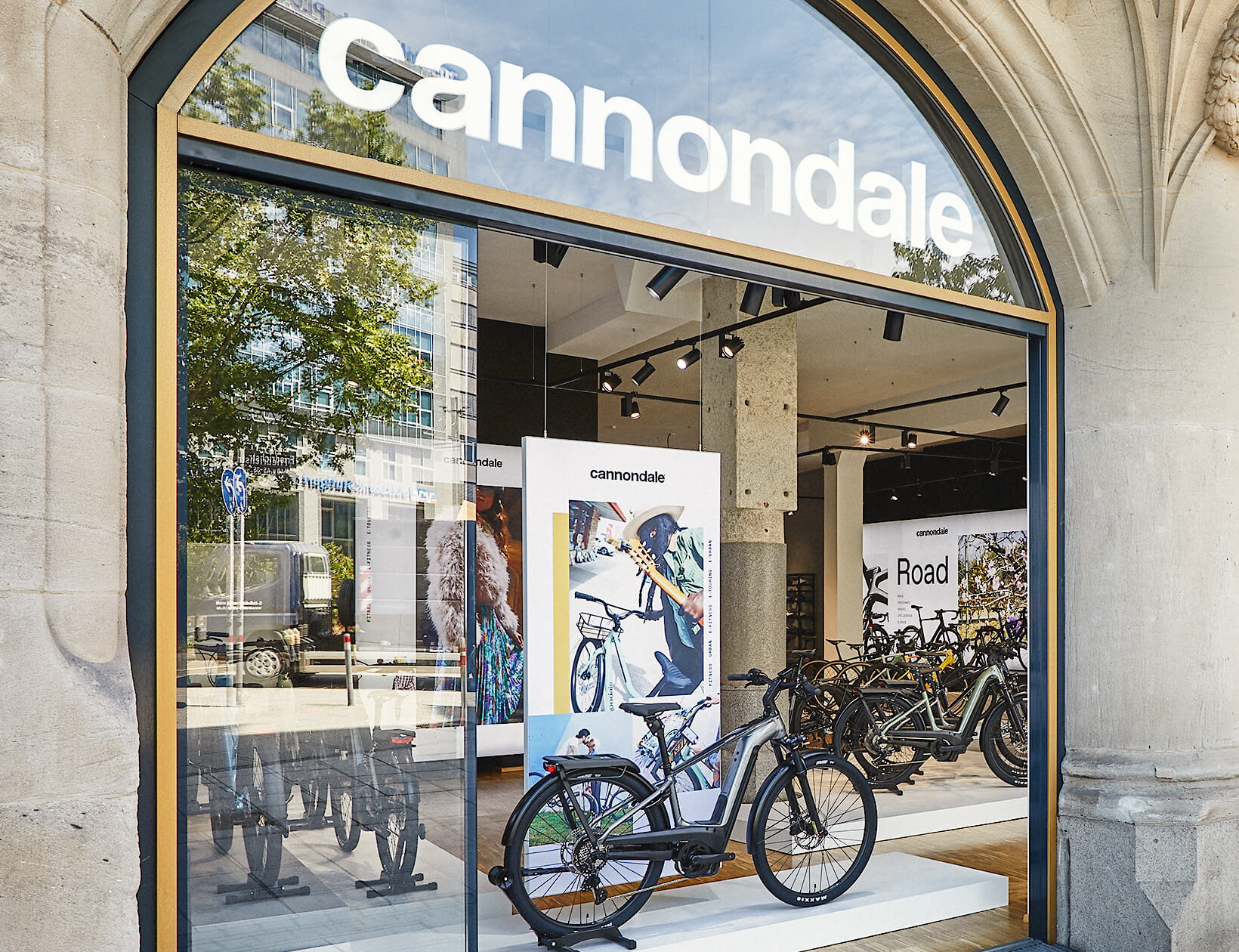 Global Experience, Local Insight
We make bikes for every corner of the world, and we're part of yours, too. Use our Dealer Finder to find a trusted local Cannondale retailer near you, where you can test ride bikes, ask questions, have your bike serviced, and connect more closely to your riding community.
Find a Dealer
Cannondale Electric Urban City Bike Highlights

Urban traffic is growing, emissions are increasing, and the need to simplify is becoming clear. Biking has always been a popular alternative mode for urban transportation, but modern technology has significantly improved the accessibility of biking for everyone. In particular, electric bikes are becoming all the rage, and for good reason, they are a quick, easy, and efficient way to travel. Cannondale Electric City bikes are built to handle riding and commuting in even the worst crowded city streets. With a variety of styles and designs available for all levels and types of bikers, Cannondale Electric city bikes are equipped to help you tackle your commute.

Choosing The Right Electric City Bike

The average American spends over an hour and a half a day driving. If you're looking to replace some of that driving with biking (a great call for you and the planet), make sure to pick the right bike for you. When looking for an electric city bike, there are a few very important deciding factors to consider:
1. Range
2. Ruggedness
3. Comfort
4. Confidence

Range

Range is all about how far your bike can go with the support of your electric motor. You can always pedal your bike once the battery runs out, so you're never entirely out of luck, but it's worth noting the distance you'll likely be traveling with your bike. Luckily, Cannondale Electric city bikes come equipped with some of the most efficient and powerful electric motors available, providing an incredibly long range of travel thanks to the incredible battery life of the Bosch pedal assist. All of Cannondale's bikes have at least 47 miles of range, with the top end providing 80 miles of range and featuring a mid-drive motor that will keep your wheels spinning for a while.

If you're looking for a bike with a longer range, the Adventure NEO 2 EQ is your best bet. The Adventure NEO 2 is Cannondale's most comfortable city e-bike and is built for long commutes, adventuring, and days on the saddle. If you've ever wanted to spend a day exploring all your city has to offer on a bike, the Adventure NEO 2 is the perfect bike for you.

Ruggedness

Not all city streets are built the same, and certain bikes are built to better handle potholes, weather, gravel, and train tracks. Suspension and large comfy tires are arguably the most important factor for a bike's ability to handle ruggedness, as it cushions any bumps, ruts, or uneven terrain that a biker may encounter. Suspension and good tires can also greatly increase the level of comfort for riding on sidewalks or gravel, where the terrain may be a little uneven.

A few of Cannondale's city e-bikes feature front suspension: namely, the Tesoro Neo X and all the bikes in the Adventure Neo Line. All of these bikes are great for those who want the ability to do a little bit more adventuring. The Tesoro Neo X, in particular, is Cannondale's most rugged bike, built for the worst a city could offer. Alongside a geometry that is almost more similar to a mountain bike than a commuter, the fastest assist available, and a long range of 73 miles, the Tesoro Neo X is the perfect fit for the wandering and adventurous soul.

Comfort

You'll be spending a lot of time on your new bike, so ensuring a comfortable ride is ever so important. There are a couple of factors to consider with comfort. One, as mentioned before, is suspension, as a little bit of suspension can help you cruise over obstacles. Another important factor is the frame. The type of frame can determine both the comfort while riding but also in mounting your bike. A step frame, or step-through frame, is a bike frame built for ease of ride and access. They allow riders to step through the bike frame to avoid any unnecessary or uncomfortable mounting. This is particularly helpful because it allows riders to choose the right size for them without the worry of mounting their bike. For some, a larger frame may be more comfortable, but without a step-through frame, it would be difficult to get on and off the bike.

When thinking about bike comfort, many bikers think about the saddle, or the seat, and for good reason – many bike saddles can become uncomfortable over time for inexperienced riders. Fortunately, the Cannondale line of bikes features a wide variety of saddle sizes and styles to match your riding needs. Lastly, a gear rack can be a particularly important aspect of comfort as well because by having a high-quality gear rack, bikers can avoid the uncomfortable need to wear a big bag or backpack while riding, a huge win!

The Adventure Neo line of bikes is perfect for any rider wanting to prioritize comfort. These bikes come with a front suspension that can handle any city terrain, a step-through frame, and a plush saddle built for comfort. The Adventure Neo line of bikes also comes equipped with a gear rack but also added features like kickstands and fenders to keep you clean and aid in the comfort of your ride and biking experience.

Confidence

The most important feature to always consider with any bike is if you feel confidence and secure while your ride. To assess confidence, the most important aspects are bike lights and brakes. Any bike can be equipped with a bike light, but these tend to run out of battery and can be unreliable. If a light goes out mid-ride, particularly at night, things can go from bad to worse rather quickly. Integrated lights, where the lights are a part of the bike, are much more reliable since they rely on significantly larger battery power than most clip-on lights. Even better, the Cannondale line of integrated lights has high visibility for both the front and rear of the city e-bike.

When looking for a bike, brakes are not something that you should dismiss. Having a proper and effective braking system can make a world of difference when riding, particularly in the city, where cars or pedestrians are everywhere and often unpredictable. All of Cannondale's electric city bikes come with built-in hydraulic disc brakes, the most effective braking system available, to keep you feeling confident and secure.

Summary

To wrap things up, urban e-bikes are a phenomenal way to get around your town or city with ease. If you're looking for a city electric bike to speed up your commute or increase the accessibility of your city, you can't go wrong with any of Cannondale's Electric City Bikes.