No More Plastic Bottles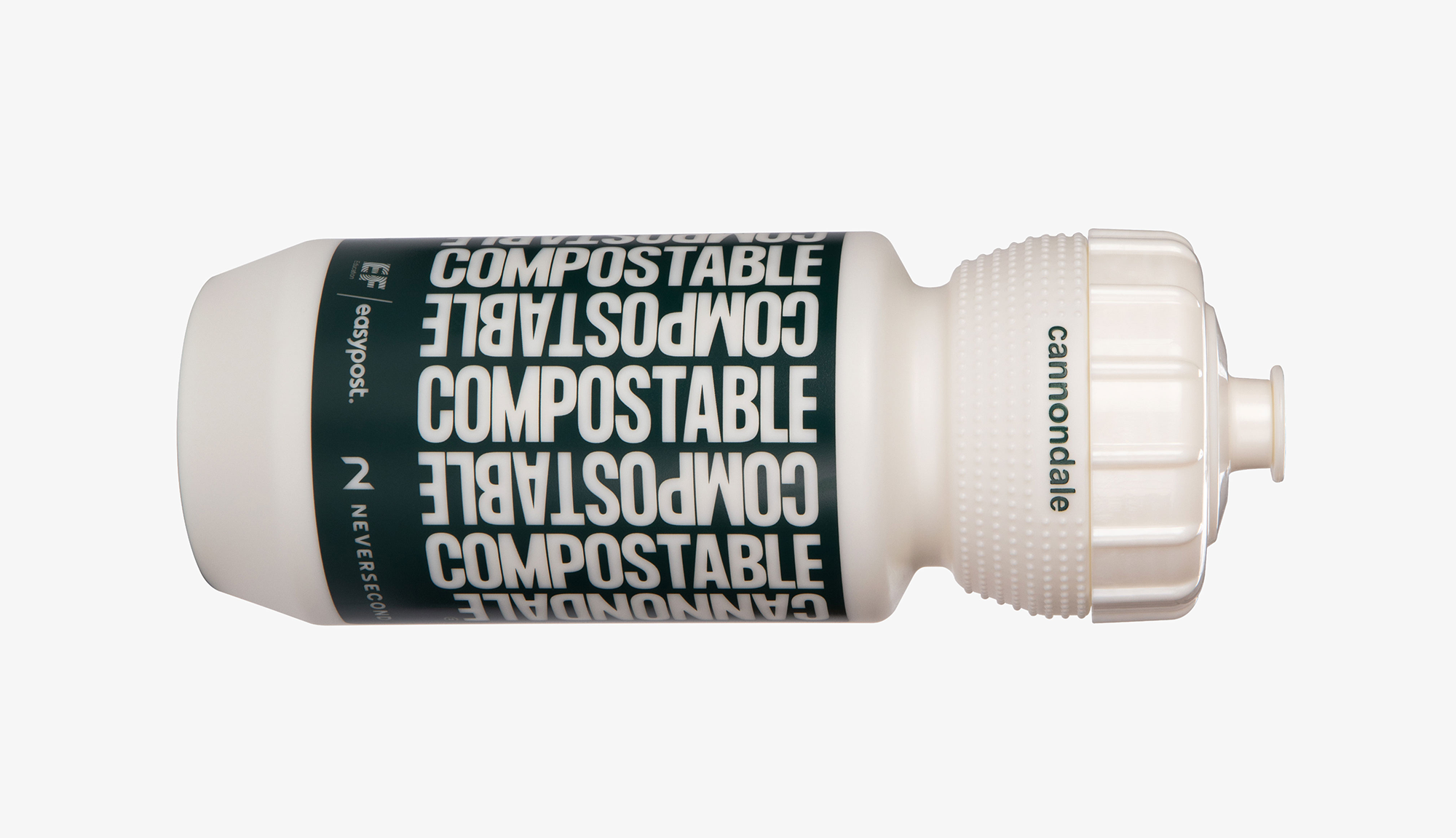 The peloton's 100% compostable bottle can replace over half a million.
Cannondale's 100% compostable bottles. Gone sooner than you think.
Minimizing our environmental footprint involves understanding what our impacts are and where they occur.
Each year an estimated 630,000 bottles are used in the professional peloton. Cannondale wants to change this by using better materials that replace single use bottles* and push towards a more sustainable solution.
Beginning at the 2022 Giro d'Italia, Cannondale's professional World Tour Road teams will use 100% compostable bottles. A solution to the 34,000 bottles used by both EF Education – EasyPost men's team and EF Education – TIBCO – SVB women's team each year.
Made from plant-derived materials, the bite valve, cap and bottle body are completely compostable, free from plasticizers, heavy metals and BPAs so making it both human and eco-friendly.
How does it work? The bottle, as green waste, will disintegrate in as quickly as 3 months, once exposed to micro-organisms, heat and humidity.
In its continued effort to help create a more sustainable future for professional racing, Cannondale will open this innovation to the entire World Tour beyond 2022.
* Many bottles in professional cycling are only used once then discarded. They are commonly thrown roadside in specified feed/rubbish zones during a race and not used again due to hygiene reasons.
** In an industrial compost system, the bottle will disintegrate within 3 months. This is certified by European Compost Standards EN13432. At home, this will be approximately 10 – 12 months due to the variability in home compost systems.
Add another bike to compare