The Outsiders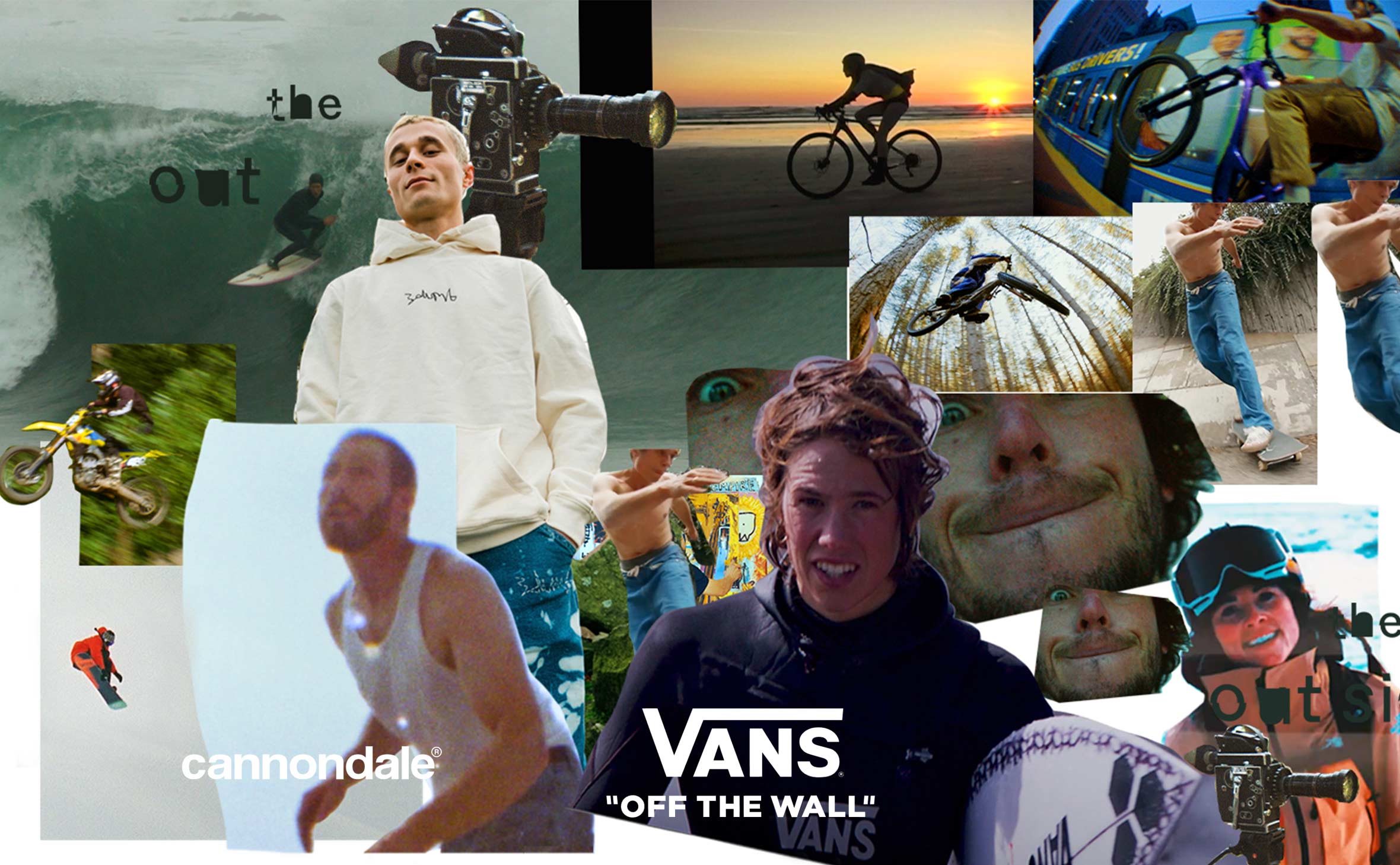 "The Outsiders" is a group of free-thinking athletes who have forged alternative pathways in the pursuit of self-expression and progressive creativity.
Cannondale partnered with the iconic Vans family to bring together a collective of artists and athletes in a way that uniquely realizes their shared passion of expressionism. Featuring five athletes who were given complete freedom to craft a tale showcasing their passion for sport and creative expression.
The Outsiders, Pt. 1
PLAY FILM
Sam Taxwood's love for snowboarding and cycling may seem like an unlikely pairing, but for someone who's always been passionate about pushing boundaries, it's been a natural progression. There's something about the freedom of two wheels that speaks to the soul of anyone who's not afraid to take risks. Taxwood hears that voice, and ventures toward it — using his Cannondale Synapse to explore the mountains of the west in a whole new way.
The Outsiders, Pt. 2
PLAY FILM
Max Nerurkar is an artist of expressionism. Using a unique palette of art, off-road skating, music and bikes, Max paints a picture of chaotic excellence. Each of Nerurkar's passions are ingredients that are equally paramount in empowering him to discover a seemingly unbound freedom. A freedom capably enhanced by his custom-art-riddled Jekyll.
The Outsiders, Pt. 3
PLAY FILM
Hanna Scott is a professional surfer with a with a playful style. Her natural flow on the water lends into her creative course on land. Scott's spirited tide raises all ships around her, bringing out the best of those who play and perform in her proximity. To know Hanna is to know adventure — making Topstone Scott's perfect partner in discovery.
The Outsiders, Pt. 4
PLAY FILM
Marion Haerty is a fearless female snowboarder who was caught in a "fire of energy" when she first strapped into a snowboard. On her Moterra Neo, she used the burning energy to generate a vehicle of freedom to further explore the mountain. With bold ambition, Marion seeks transcendent adventures full of epic vistas and big airs.
The Outsiders, Pt. 5
PLAY FILM
Dan Liedahl is an unencumbered snowboarder whose mindset is driven, confident, and precise. Dan's snowboarding is unbound by the environment and strikes a mindful balance between measure and madness. In the winters Dan paints a beautiful picture with his board, using the snow-covered mountains as his canvas. When the season turns, Liedahl uses the Jekyll as his tool of choice to create a loam-riddled mountain masterpiece.
Cannondale is proud to partner with Vans and these incredible individuals to showcase their stories and unique perspectives of the world. "The Outsiders" celebrate the power of individuality and the joy of exploring new horizons on two wheels. They encourage us to pursue our passions, break down boundaries, and embrace our differences.
Add another bike to compare