Huge for the win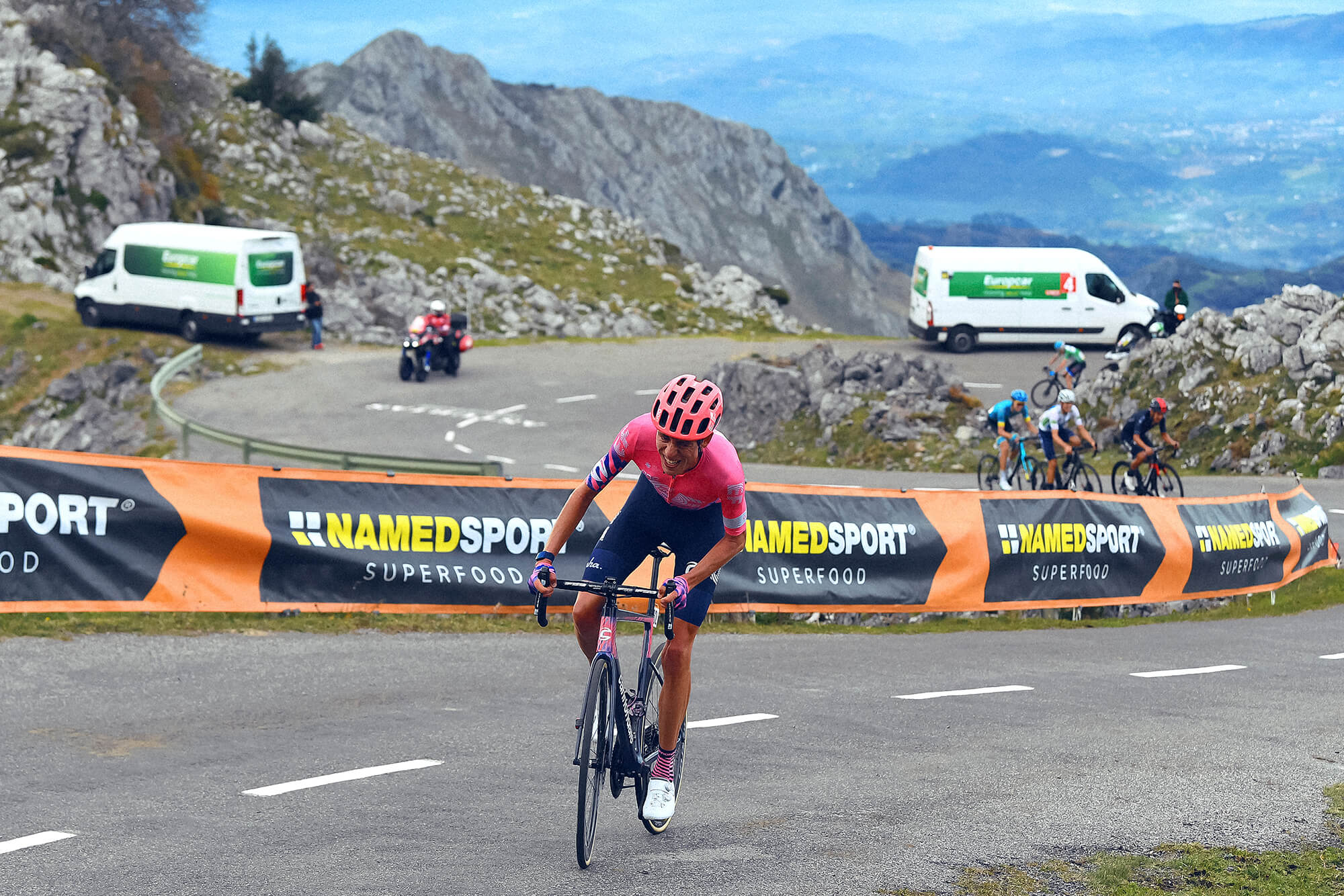 Hugh "aka Huge" Carthy captures his first Grand Tour stage win atop Spain's most feared climb, the Alto de l'Angrilu.
The year 2020 continues to throw up shocks and surprises, as the ever-moving goalposts frantically try and write the history books – and it's no different in the world of elite road racing. A young 26-year-old from Preston, England just elevated his name to the list of cycling legends that have tamed one of the most demanding mountains in road racing: the Alto de l'Angliru in northern Spain. Step forward Hugh Carthy, – nicknamed 'Huge Carthy' thanks to a race commentator during the Giro – a clear winner of stage 12 of this year's Vuelta a España – Huge's ride was another big day to remember.
"To win a Grand Tour stage on a mythical climb, it doesn't get any better than that."
–Hugh Carthy
Set up to be the most challenging day at the 2020 Vuelta a España, stage 12 lived up to the hype. Starting in Pola de Laviana and finishing atop Alto de l'Angliru the stage was a shorter total distance at only 109.4km, but it included five categorized climbs including an ascent up the the Angliru – the most feared climb on the professional cycling calendar.
"If you win on top of that climb, your name will be in the history books forever. It's such a hard climb and all the winners there are part of the cycling greats. Unless you're winning it from the breakaway, you have to be a big big name to win here and I think today Hugh entered his name in the book of cycling greats. It's something really special and something that he will have with him for the rest of his life," Juanma Garate, EF Pro Cycling Sports Director, said of Hugh after the stage.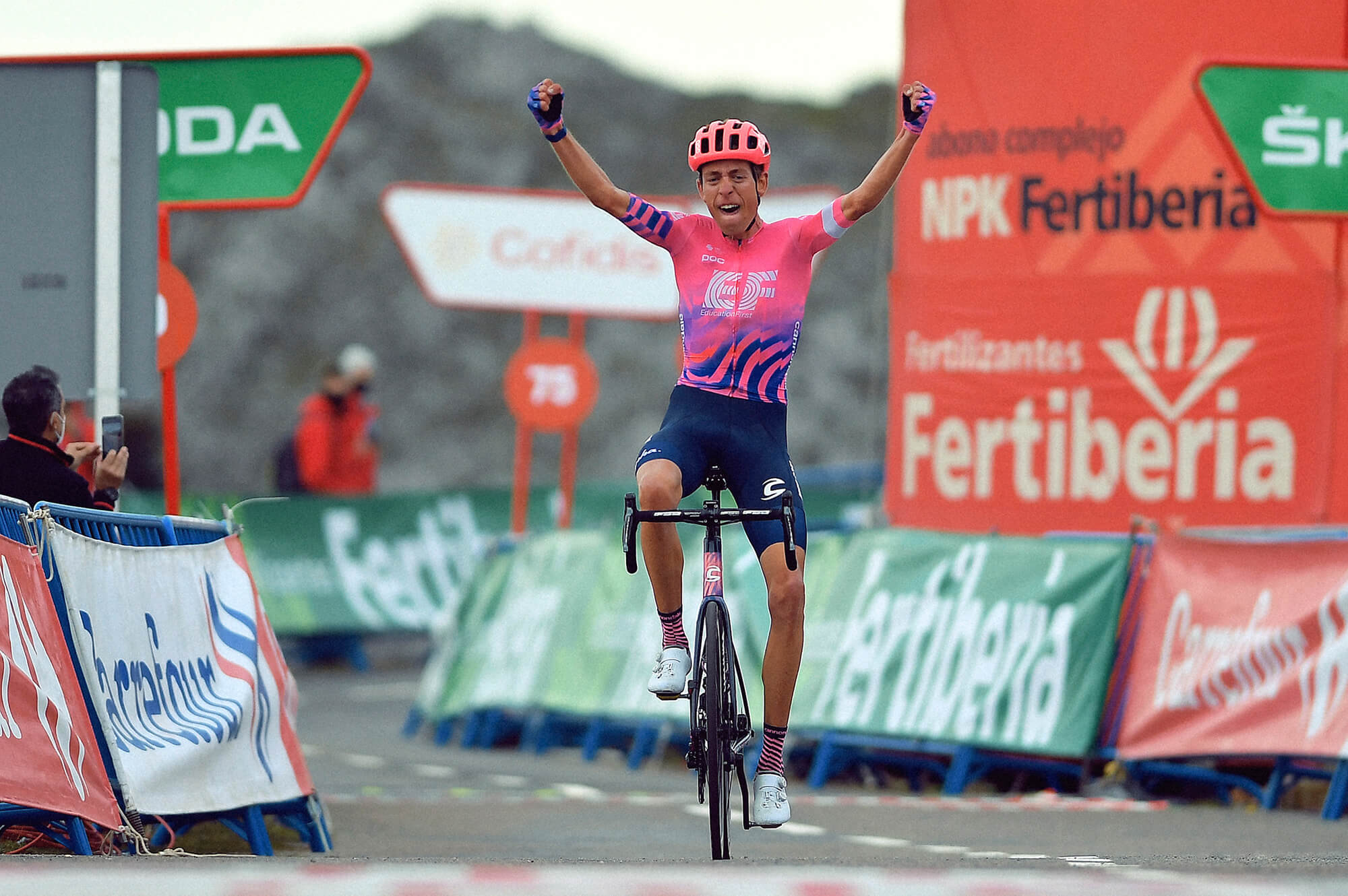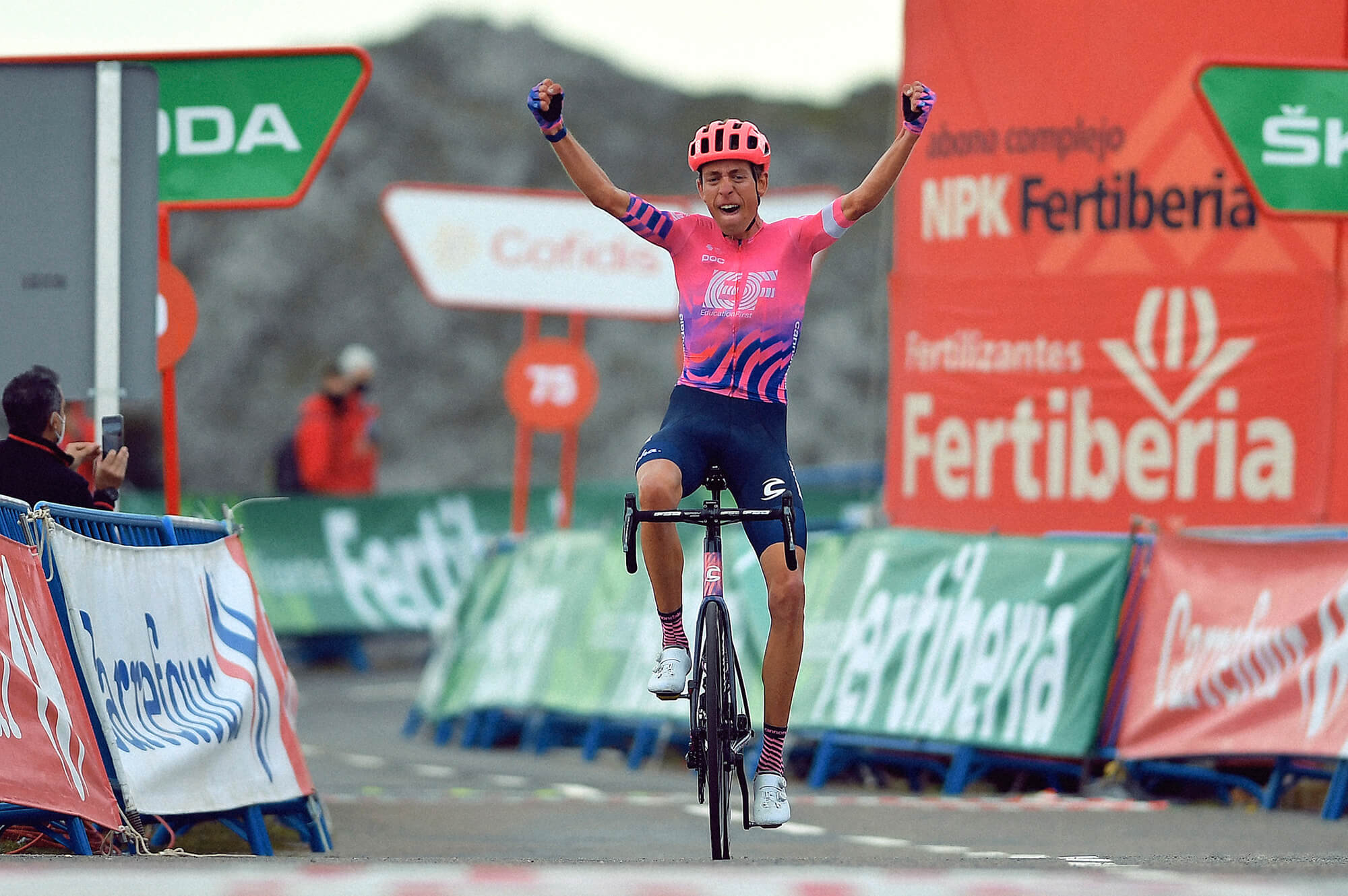 By the time the group reached the base of the Angliru, the peloton had thinned, and the GC favorites were locked in battle with a little over 14 km of uphill racing to go. The final test of the day, the Angrilu, is a leg-sapping 10% average gradient but the most testing sections tip upwards of 20% in the closing two kilometers of the climb.
Carthy leapt out of the group of favorites on the final steep section and stomped out a solid gap which kept growing as the gradients eased near the top. The powerful move forced the fractured GC group behind to give a desperate chase to limit their time losses to EF Pro Cycling's climbing sensation as he crossed the finish line solo to take the stage win. Hugh has put the cycling world on notice with this win – conquering professional cycling's most feared, and revered, climb. In doing so, Carthy captured his first Grand Tour stage win and moved back into third on the general classification.
"It's a dream come true to win any professional race, it's hard to put into words," said Hugh after the stage, "Next week is going to be exciting. Especially for the public it's everything they want. A close race, going into the time trial. Everything is to play for. "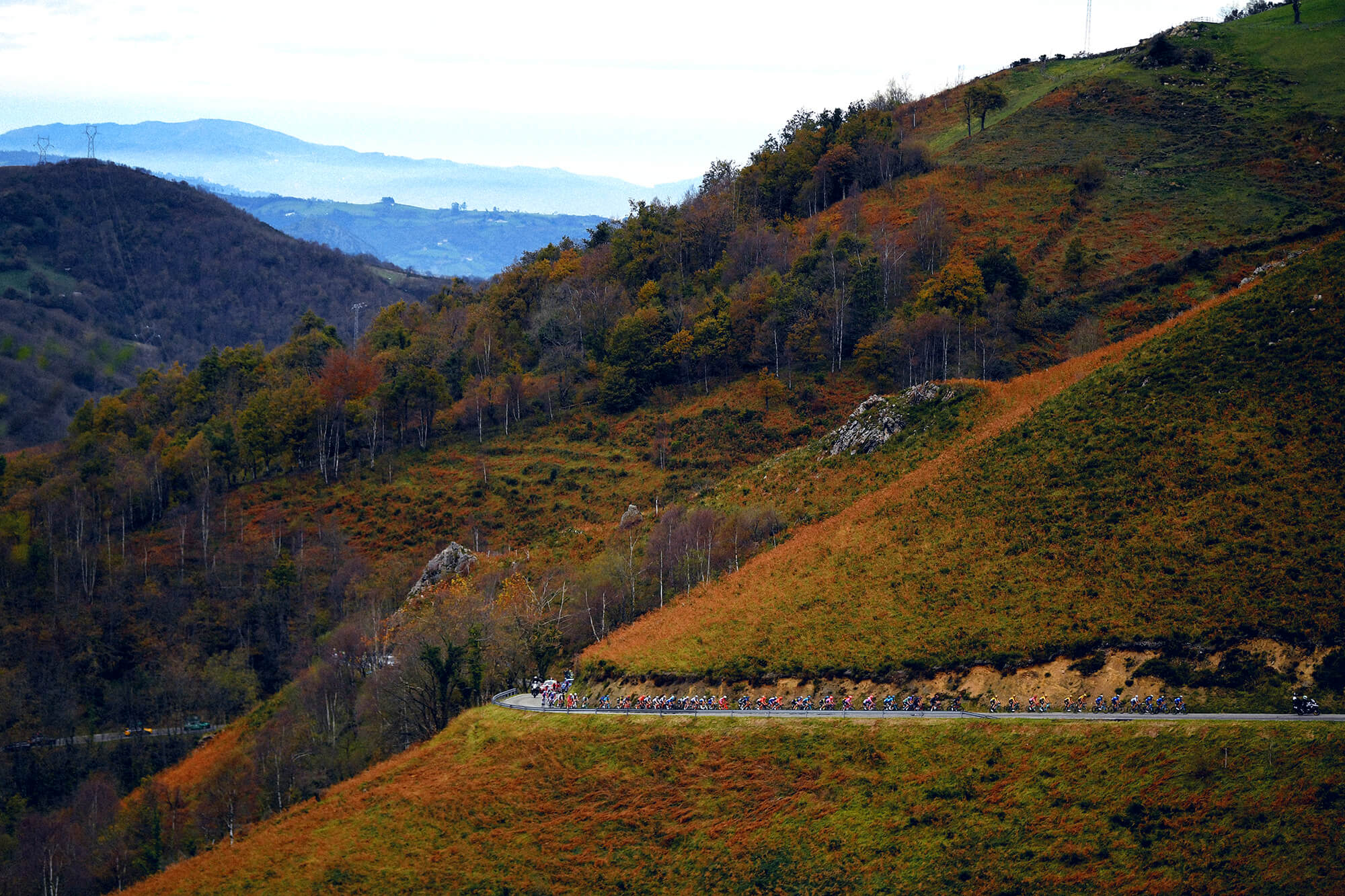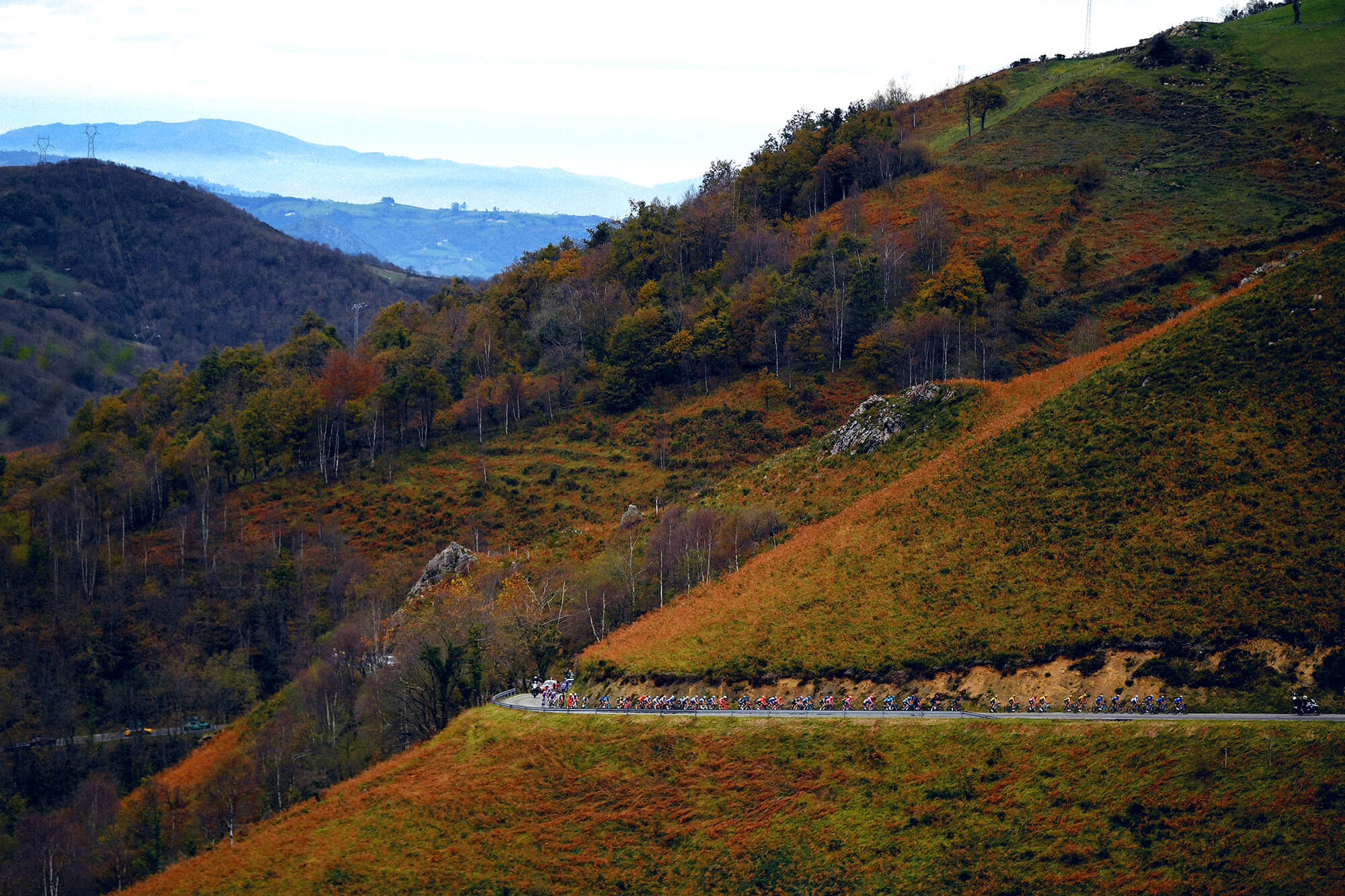 Add another bike to compare
Highlights
Where It Thrives
What It's Built For
Specifications