Crown Prince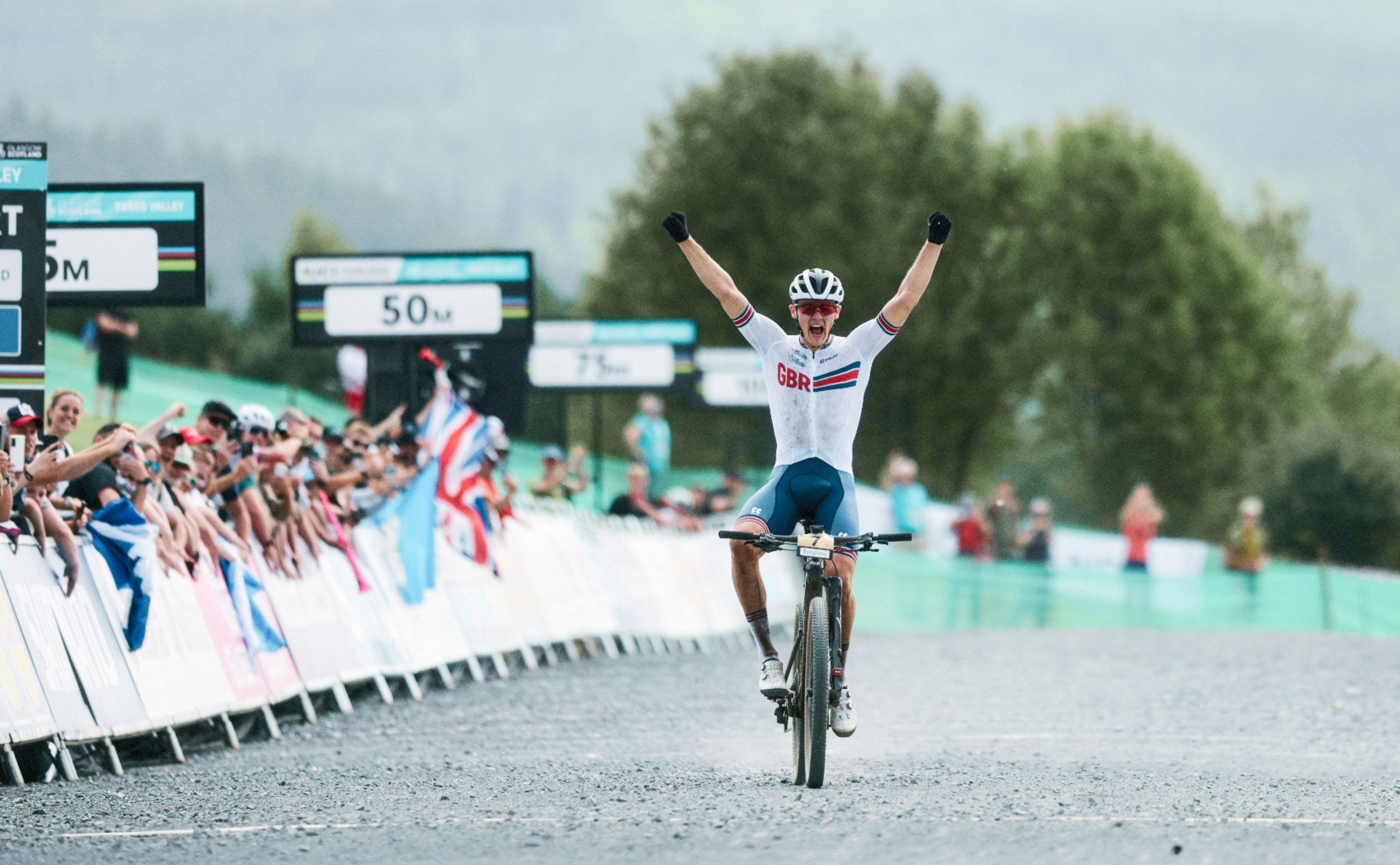 Scalpel continues its reign, and a hometown hero becomes royalty: Charlie Aldridge takes the UCI U23 XC World Championship.
GLENTRESS, Scotland –– If thoughts of a UCI World Championship gold medal weren't enough, then maybe it was the relentlessly screaming fans. Maybe it was the Scalpel. Maybe it was thethrill of competing on a world stage in your home country. Or maybe Charlie Aldridge won the U23 XC title because he's just really, really fast.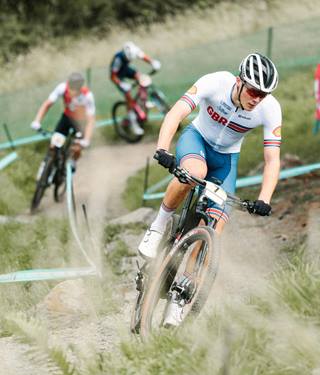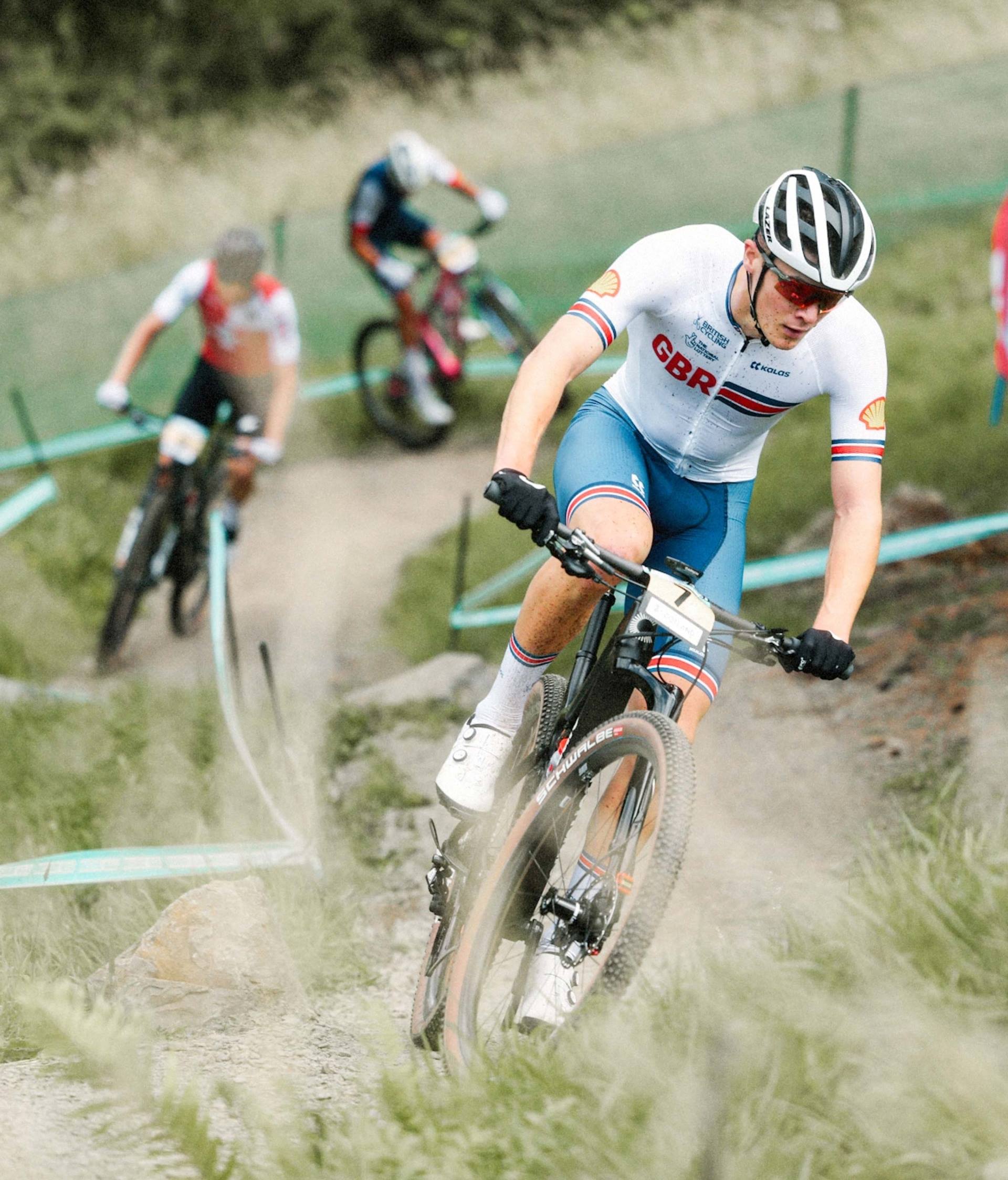 Whatever it was, the 22-year-old Scot had a simply superb day. He was in the lead group from the start, and seemed to have little trouble responding to attacks from the eventual silver and bronze medalists, respectively, Adrian Boichis of France and Dario Lillo of Switzerland. The trio battled it out for the first six laps of the race, but on the seventh, Aldridge cracked it open, turning up the power on the course's main climb and putting a gap between Boichis and Lillo that would only grow.
Cannondale Factory Racing team manager Manuel Fumic – who also happens to be a former U23 XC World Champion himself – practically saw it coming.
"Winning the World Championships in his home country, in front of family, friends, and fans, was one of Charlie's major goals this season," Fumic said. "Securing the title marks a significant milestone in his career, and this achievement is just the beginning for him."
"Charlie produced an outstanding performance today in front of his home crowd... It was a mature ride by a young athlete that loves riding his bike," said Phil Dixon, CFR's Performance Director.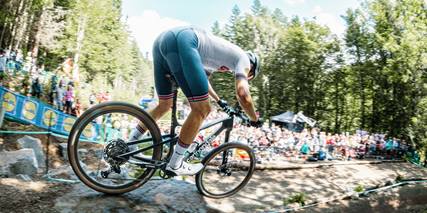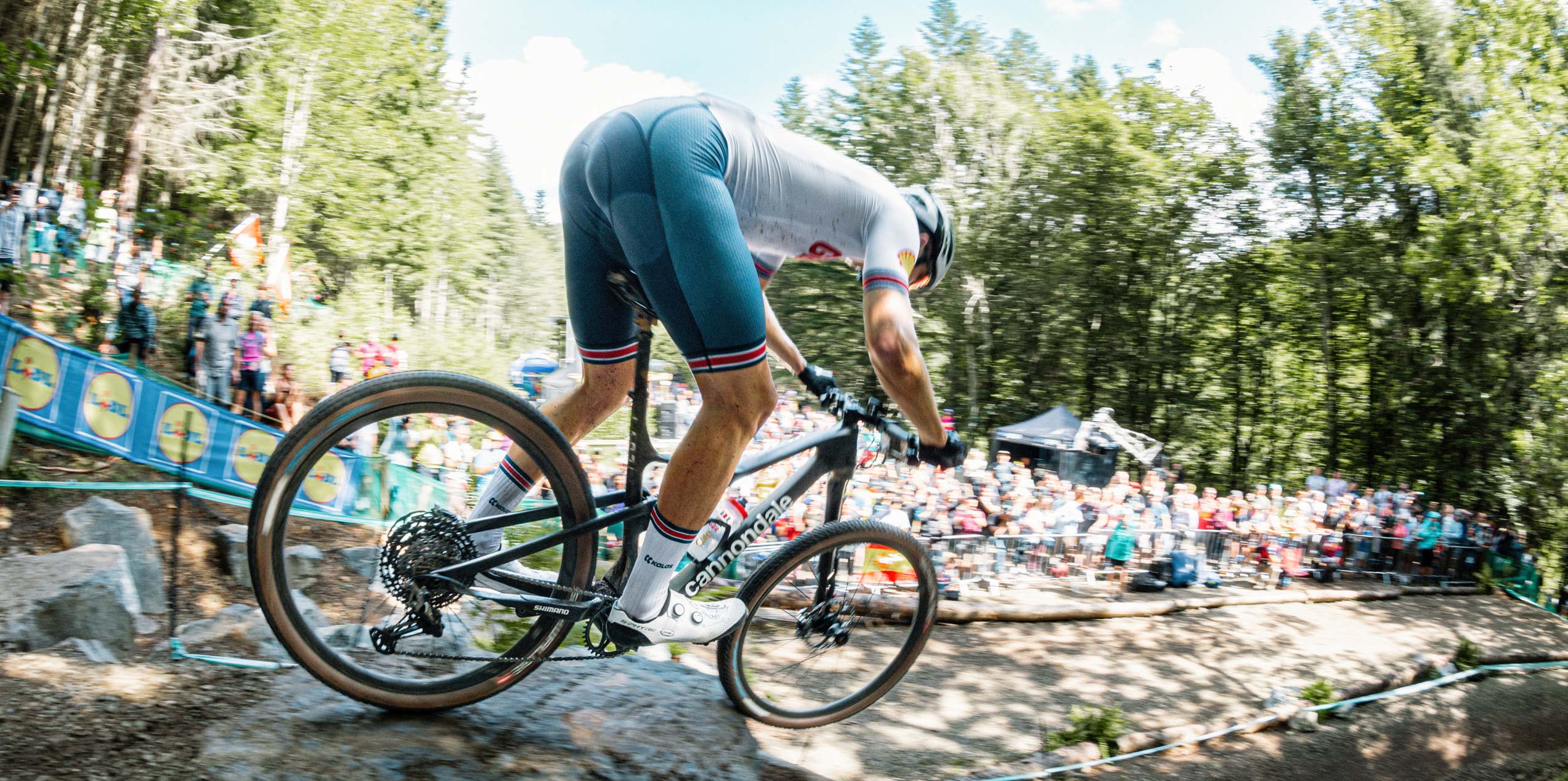 "I still can't get over how that felt," said Aldridge in summarizing the day. "The crowd was insane on track. We've been building up to this one for a while and everything lined up perfectly on the day, so yeah, buzzing."
The title marks another dominant performance for CFR and the Cannondale Scalpel at this year's UCI Worlds, after Mona Mitterwallner claimed gold at the Marathon event – in which Scalpel swept the podium.
Add another bike to compare