Mona Takes Andorra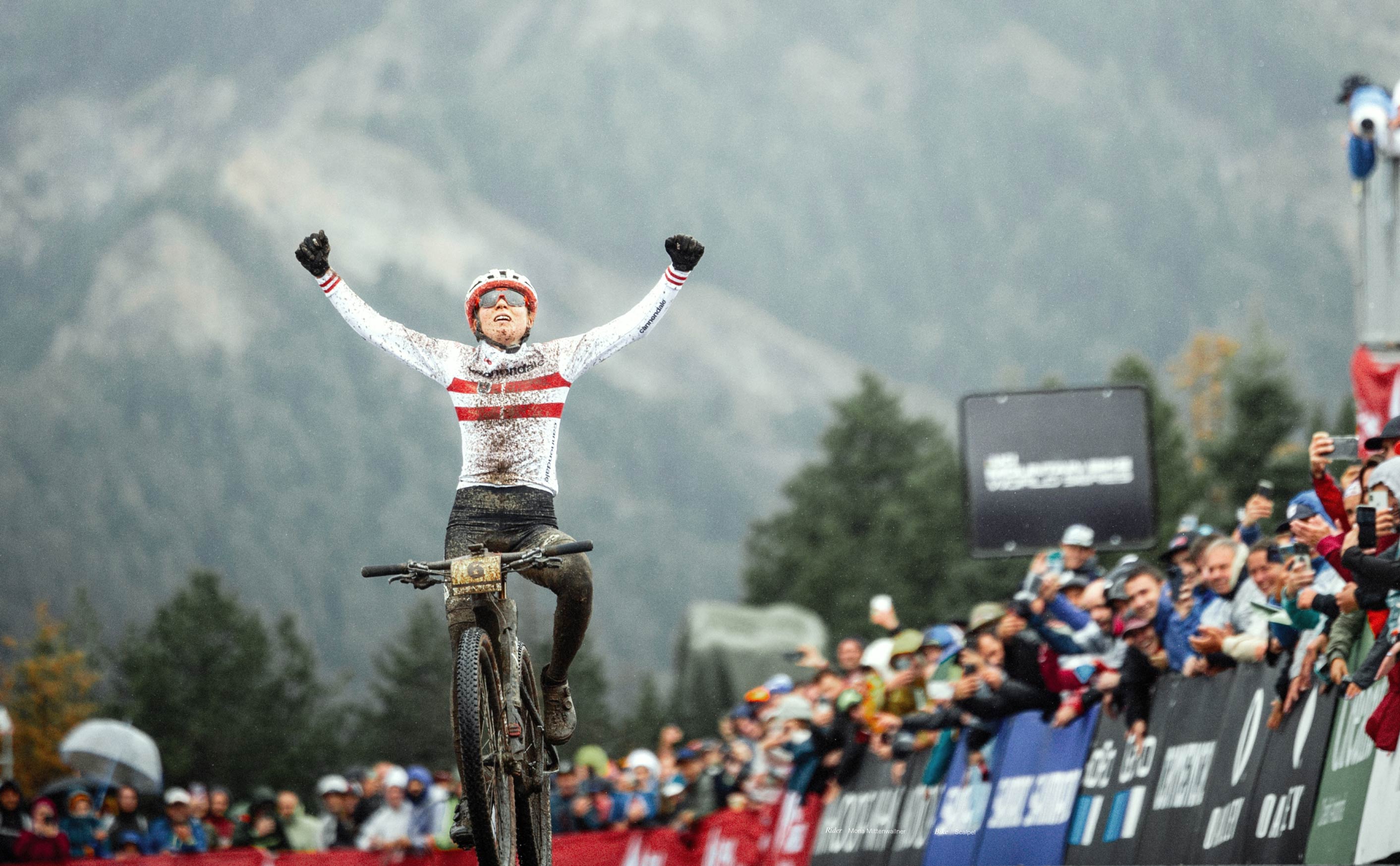 Another muddy course. Another Scalpel domination. And Mona Mitterwallner's first-ever Elite World Cup XC win.
It was a familiar set of circumstances for Mona Mitterwallner: a high-altitude setting, a grid of championship-winning competitors around her on the start line, and heavy cloud coverage that threatened to soak the course. It looked a lot like the XC Marathon World Championship race she'd won only a few weeks ago.
But something crucial made this occasion different: the chance at an Elite World Cup victory. The globe-trotting series is arguably the most prestigious of mountain biking competitions, pulling the planet's best talent. A World Cup win is entry into the history books of the sport. Mona's already in there, but until now, a World Cup win had eluded her.


Off the gun, Mona asserted herself towards the front of the pack. Extraordinarily disciplined for a 21-year-old racer, she played her trademark strategy card: patience. She probably had the power and the lungs to blast off early in the race, but she waited, with her LAB71 Scalpel taut and ready beneath her.
On the third of five laps, holding third place, Mona made her move into second, passing current world champion Pauline Ferrand-Prévot of France. She then only had Swiss national champion Alessandra Keller between her and gold.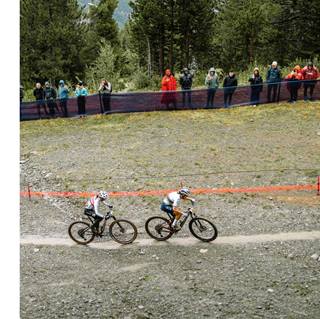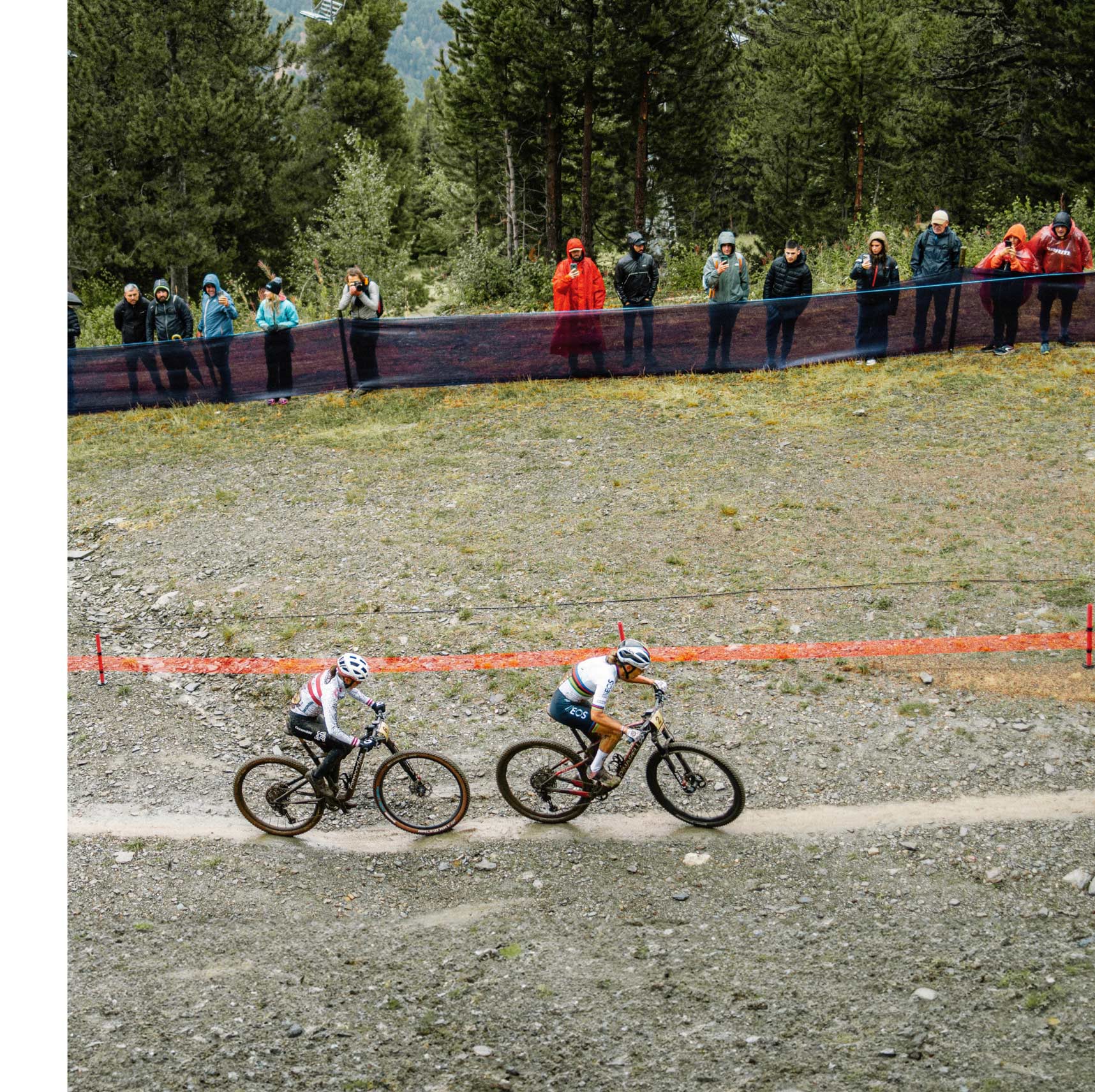 Midway through the next lap, Mona was holding Keller's wheel, and chose her moment. Putting down the power on one of the flatter sections of the course, she flew past the Swiss rider. Keller had virtually no response. Mona's gap was immediate, and only grew further.
By the time she approached the finish, Mona was a staggering 33 seconds ahead of Keller, who would eventually take second, with Ferrand-Prévot landing in third. An imminent Elite World Cup winner, Mona looked behind her a few times after the final corner, with the end now in sight, high-fiving roaring fans who lined the barrier, before finally crossing the line – arms up, breath heaving, emotions beaming.
"A world class performance on top of a mountain today," said Phil Dixon, High Performance Director at Cannondale Factory Racing, "she produced a well-timed attack to win her first MTB World Cup. Bravo!"

"Finally, everything came together," Mona panted, after finishing, "and that's all that comes to my mind. I don't know if I cried because of the joy or because of the pain I felt in the last two laps. I really pushed to the limits today or I got pushed to my limits. I was just thinking about all the doubts, all the work, all the pain I had in the past few months."
"A massive thanks to the team, to Cannondale, my family, and all the people standing behind me keeping believing in me," said Mona.
We thank you, Mona, and congratulations! We can't wait to see what happens next.
Fresh Dirt Andorra | Mona's World Cup Win
PLAY FILM
Add another bike to compare