SUSPENSION OF DISBELIEF
Lefty Ocho
From the first time we chased down the dusty podium, we've been hooked on XC. We've spent countless hours dreaming, engineering, and testing forks for the best cross-country performance on the singletrack, resulting in our flagship forks – Lefty Ocho.

Ocho is the culmination of all our cross-country desires. Its anatomy is tuned to perform with a lightweight feel, razor-sharp precision, and enviously smooth travel for taking the inside line, roasting the climbs, and closing the gap between you and the podium.
Add another bike to compare
Ocho vs. Ocho 120
With the evolution of cross-country riding, racers demand more from their bikes than ever before. Some crave the lightest ride that money can buy, others favor more travel for railing the descent. We don't think anyone should have to make compromises.

Ocho offers 100mm of super-smooth travel catered to the featherweight racer looking for the most progressive XC fork on the market. It features intensely smooth travel with advanced engineering for precision handling, even when things get loose.

For those craving a little more, Ocho 120 is purpose-built for progression. We elevated stiffness in Ocho's chassis and tuned it for aggressive XC riding, so you can toe the line between the tape one weekend and cover serious down-country miles the next. It offers 110-120mm of adjustable travel to fine-tune to your needs.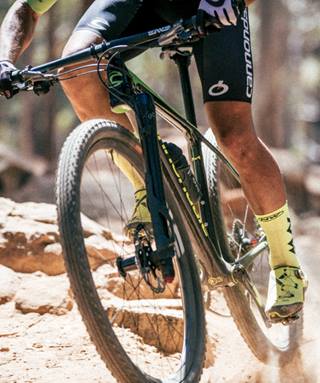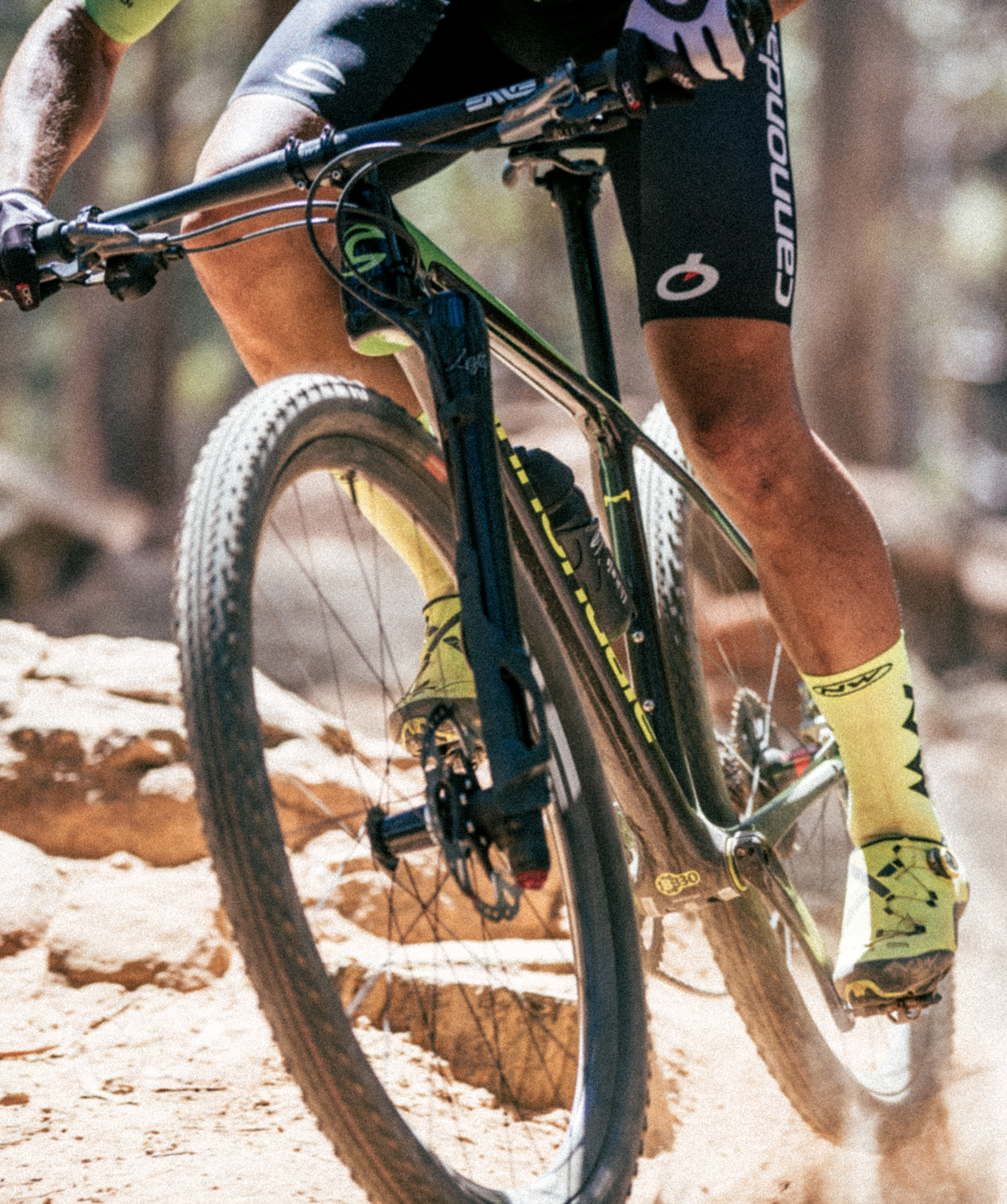 Smooth
While traditional forks use bushings, which can wear over time and create play, Lefty rolls freely on a trio of needle bearing sets for increased durability, and ultra-plush travel. These needle bearings roll within two triangular tubes to eliminate friction and prevent any rotation internally, saying goodbye to any unwanted play. This results in a fork that moves freely with incredible small bump compliance, and glued-to-the-trail traction that's critical for technical climbs and fast descents.
Bikes with Lefty Ocho
The best XC suspension fork in the world.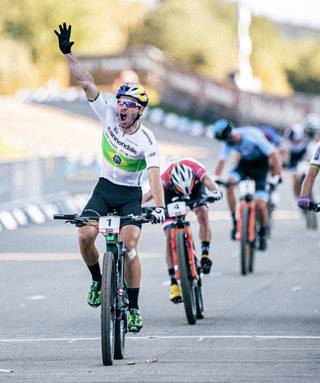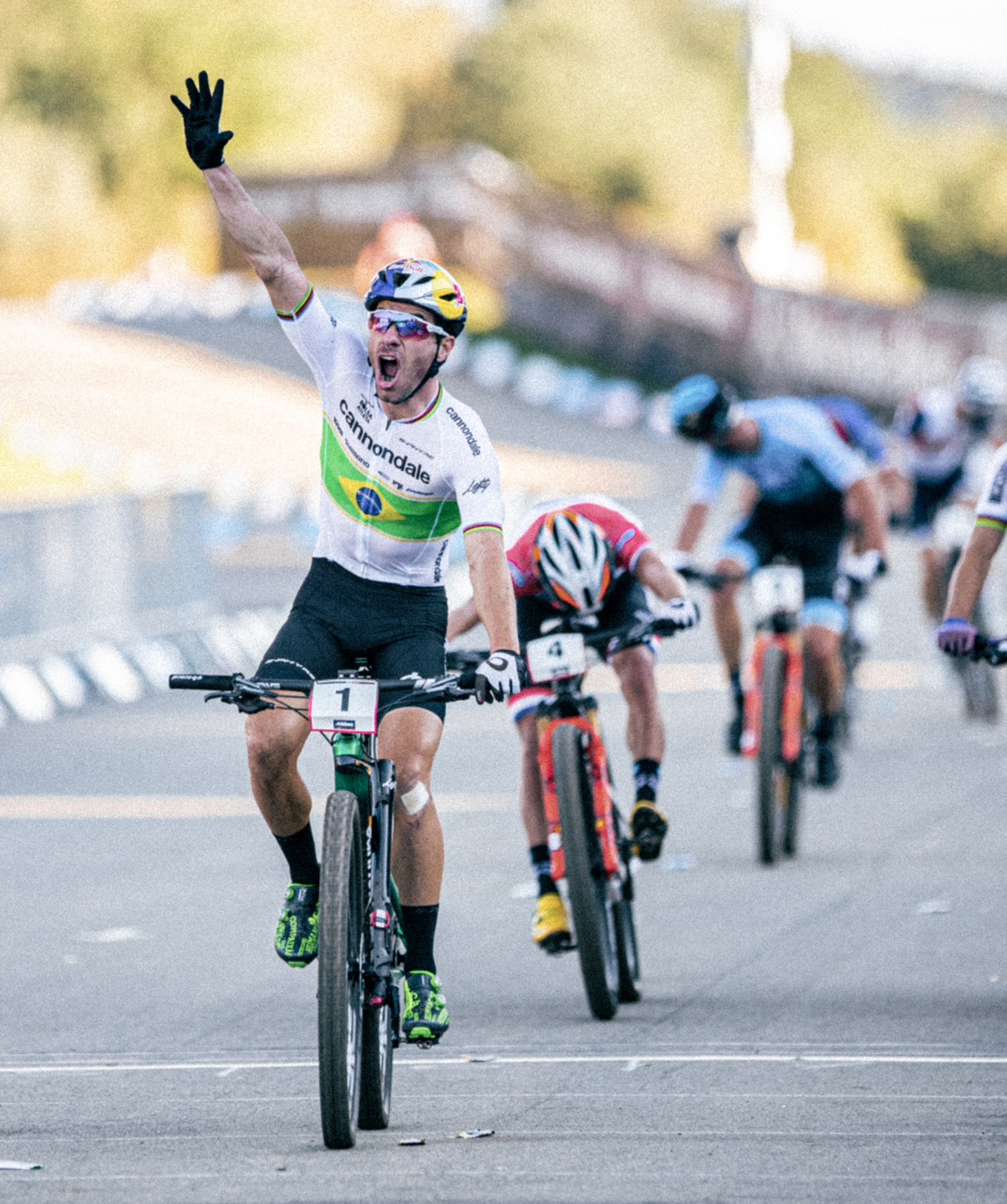 Lightweight
With just one leg it's no surprise that Ocho weighs in as one of the lightest cross-country forks on the market. Not only does our single-leg engineering shed grams, but by focusing material a single leg we are able to achieve gold-standard stiffness-to-weight ratios. A perfect match for snappy acceleration, punchy ascents, and saving energy for the final attack.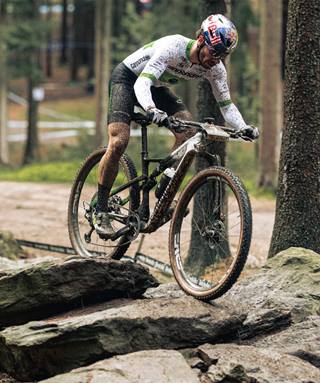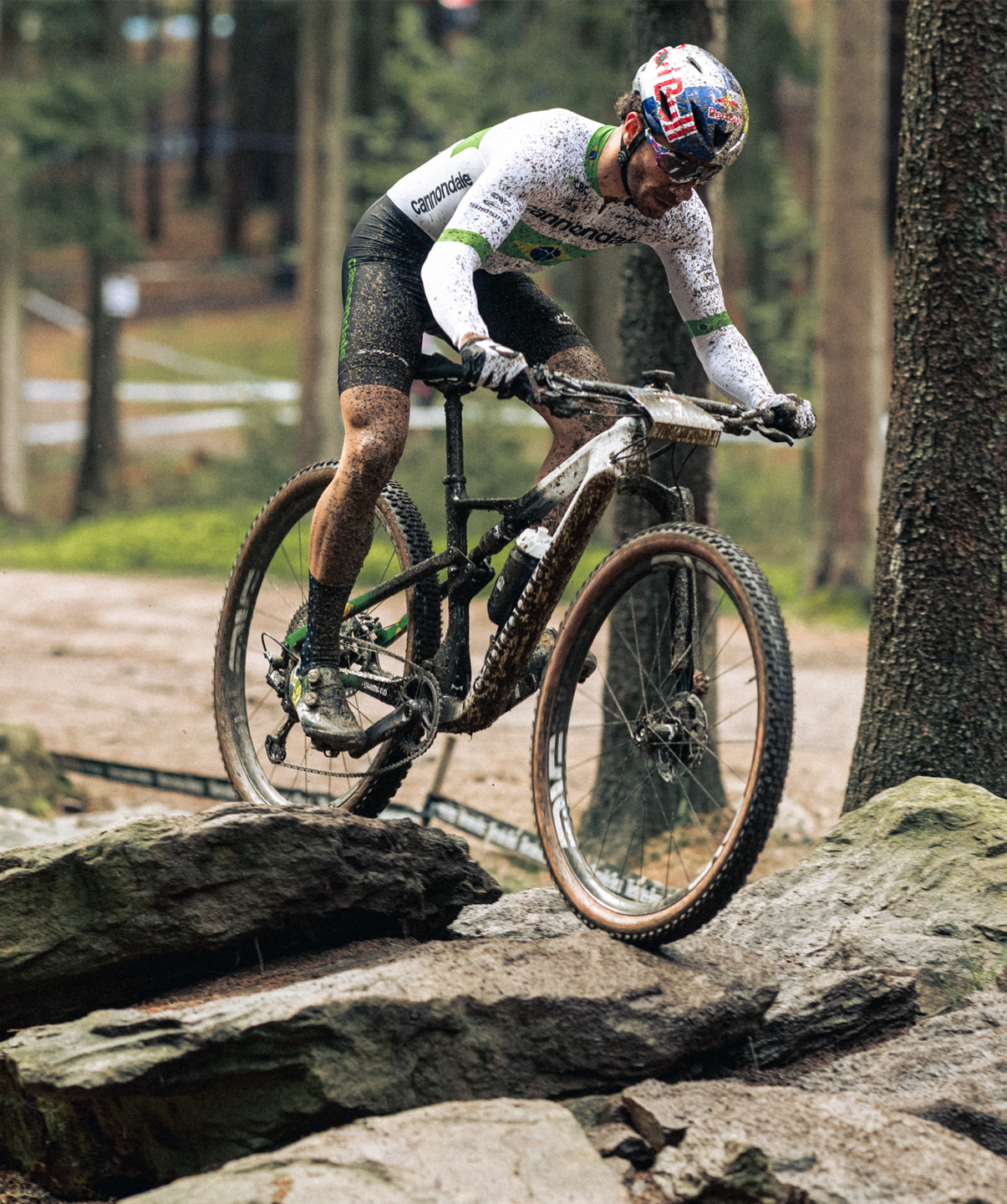 Precise
No second guessing needed. We take the guesswork out of your riding by building Lefty Ocho with strategically engineered stiffness for the most balanced performance wherever you ride. Stiffness is focused across three planes to walk the fine line between comfort and precision. Hunt down the fastest lines, brake late, steer with confidence, and trust your gut.
"You probably want to know if ''pretty good'' means that it's better than a RockShox SID or a Fox 32, right? Well, I think it is. The damper and air spring are both top-notch, the chassis is as stiff (or maybe a touch stiffer) than other weight-conscious forks and, most notably, the action in those awkward, clutch situations really is better."
– Mike Levy, Pinkbike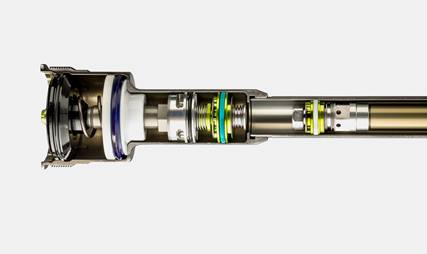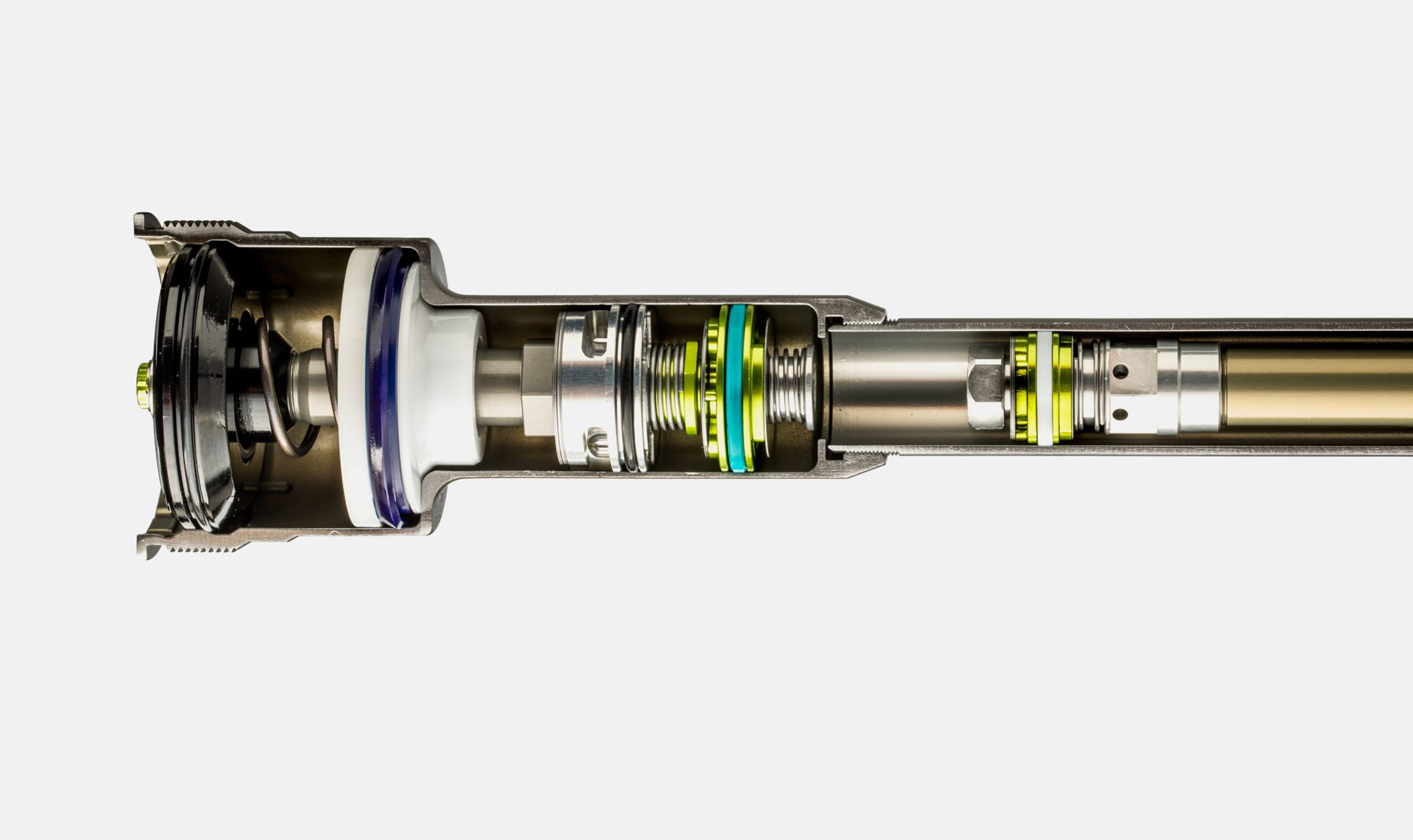 Chamber Damper
Intensely responsive ride. We engineer Lefty Ocho with its own unique self-bleeding damper that acts as the heart of the fork. Its high flow capacity and speed-sensitive valving keeps oil moving through smoothly even when the trail gets rowdy, so the fork maintains a lively and responsive feel. The damper is crafted with heat compensation that prevents inconsistent performance caused by boiling oil when you're riding with serious speed over challenging terrain. Compression and rebound adjustment are easy to tweak externally allowing you to tune Ocho to your exact needs. Smooth, supple, spike-free damping in all conditions.
THE SUSPENSION OF DISBELIEF