The Tide Turns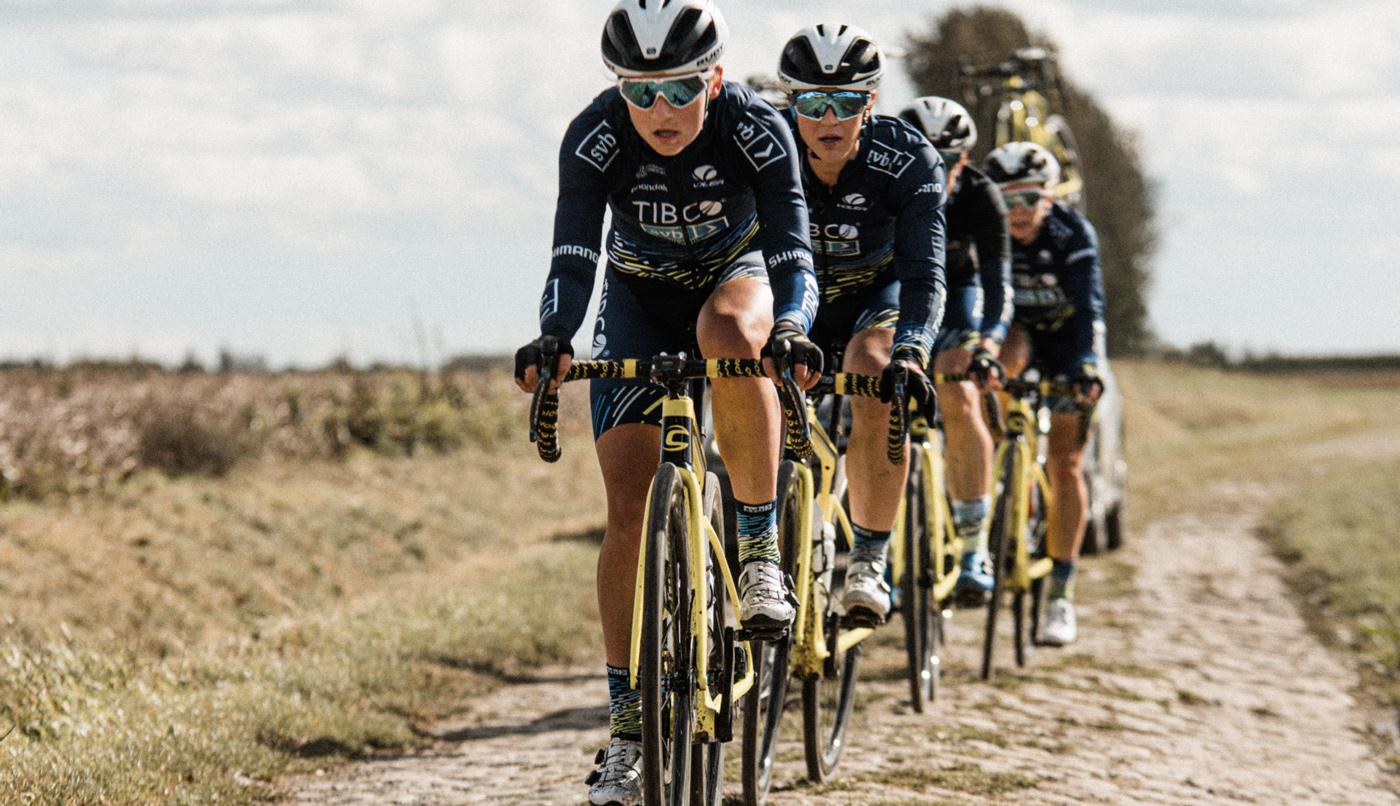 The future is unwritten, and women hold the pen. With the support of Cannondale and EF Education First, TIBCO-SVB helps usher in a new era of cycling by joining the 2022 Women's WorldTour.
Introducing Team EF Education-TIBCO-SVB
Reproducir vídeo
Lauren Stephens has a story worth telling, and it has nothing to do with winning. OK, sort of. The Texas native did claim gold in the 2021 U.S. National Championships, sure. But her newest "win" is simply showing up to ride the inaugural Paris-Roubaix Femmes.
After being canceled in 2020 and postponed earlier this season — women joined men for the first time on the esteemed course to race uneven cobblestones, surrounded by dirt that turns into mud with every speeding tire. Riders began their 116-kilometer (72-mile) journey in Denain and finished on the velodrome in Roubaix, conquering 29.2 kilometers of cobblestones spread out over 17 sectors along the way.
"The best thing about every race is that there's always a story to tell at the end," she says. "There's the story of the person that won, sure. But there are 150 other stories that happen on that course, and I have the opportunity to write my own. Well, to continue to write it."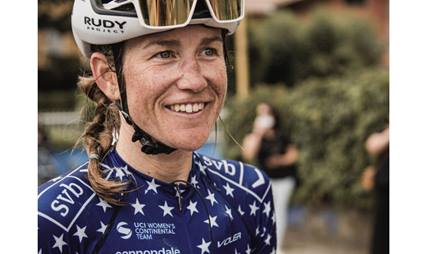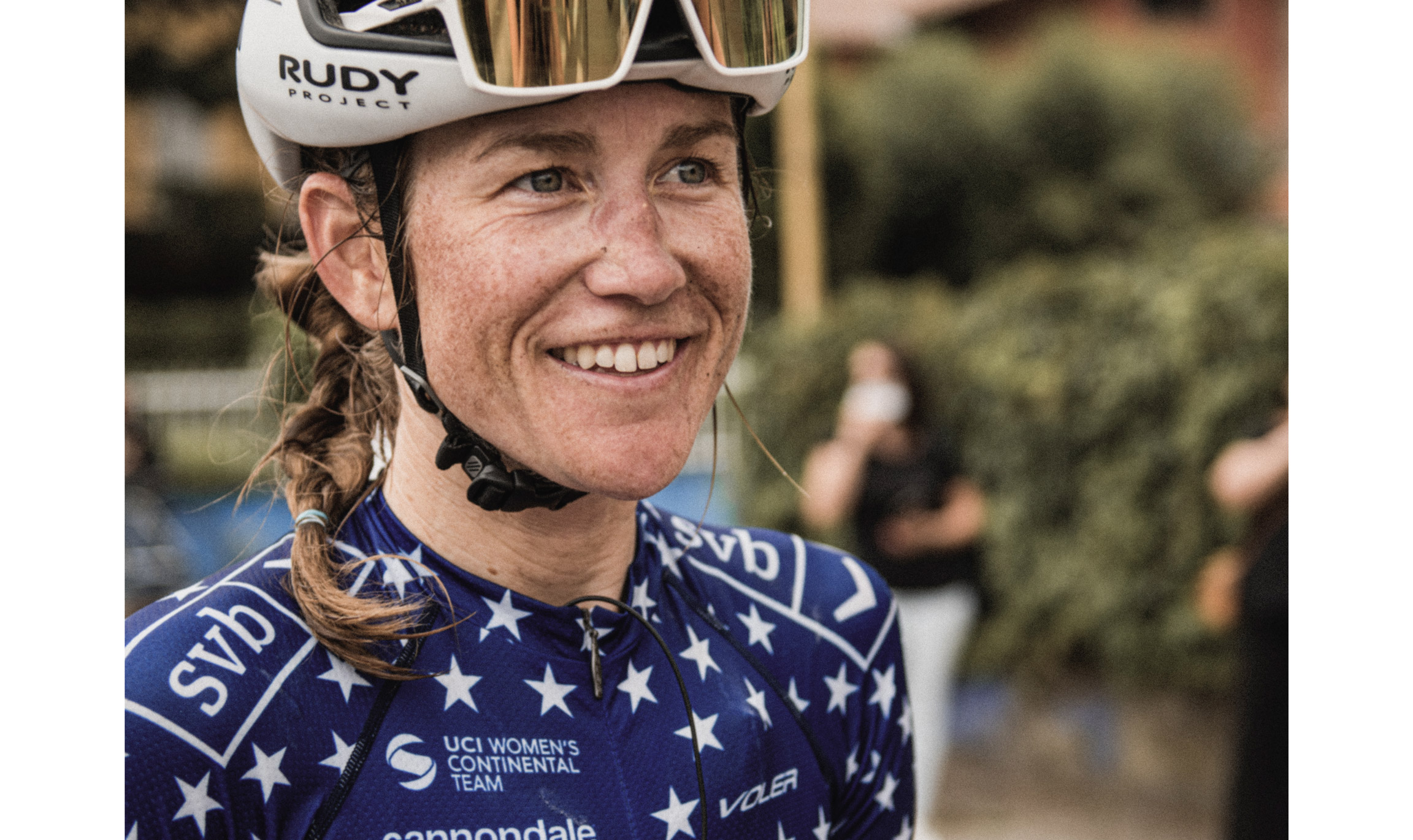 Riding in Roubaix is a landmark moment for the 34 -year-old, who has been cycling professionally since trading in her career as a high school math teacher in 2013 to join Team TIBCO-Silicon Valley Bank full-time. In all of her years of cycling, she's made it a point to remember what's important: The fun that coincides with the opportunity to push toward her best self on two wheels.
"There are high expectations for us to achieve something great," she says. "But we already have. If the definition of 'great' on a particular day changes throughout a race on a particular course, well then the good news is that I'm still out there with the opportunity to ride my bike."
– Lauren Stephens
It's also a milestone moment for the sport of women's cycling. Not just because this is one of the biggest races on the UCI Women's WorldTour. But as the weeks and months go on, more female teams on the Tour have the same support as the men from a sponsorship perspective. Team TIBCO-SVB, with the support of Cannondale and other sponsors, has a dedicated team of mechanics, chefs, coaches, soigneurs, performance directors, and managers.
And the riders? They're now offered the same base salary as their male counterparts. While not yet mandated by the governing body (UCI recently increased the minimum wage for female riders from just over $17,000 per season to north of $23,000), it's a long-awaited moment for equality in the sport — only the beginning of the crescendo for where female cycling is headed.
"These are legit badass athletes," says Jonathan Geran, Global Director of Sports Marketing at Cannondale. "Their dedication and training is just as difficult as their male counterparts, and it's exhilarating to watch them get the recognition they deserve."
Linda Jackson, former Canadian pro and founder of Team TIBCO, couldn't have been more excited to go to Paris-Roubaix and watch the women claim what's theirs. Jackson, like Stephens, left her full-time job as an investment banker back in 1993 to chase after her Olympic dreams, ultimately winning the bronze medal at the 1996 World Road Racing Championships and going on to race at the 1996 Atlanta Summer Games.
"Women's cycling is where the excitement and growth is," says Jackson. "I've been doing this for almost 20 years with this team. When I raced, I was living on savings. I had no salary and had trouble making ends meet. Finally, women are compensated appropriately, and it feels good."
Jackson adds that seeing her riders, including Stephens, making a living wage doing what they love is truly rewarding.
"I never thought I'd see this progression. It's like a wave in the ocean, it comes all around your feet. We've been standing watching them crash for some time. Now, it's finally washing over us, and our feet are sinking into the ground."
How Cannondale's Ready to Take On The Next Chapter with Tibco-SVB
"The support on the corporate level is critical beyond just equal pay," adds Geran. Cannondale is offering their female pros the uniformity that men have demanded for decades, from the collaboration on every level to Supersix Evo that the athletes ride, and even in the American flag-clad national champ kits that they wear when they win the champion's title.
"We want to empower Linda with resources so that she can focus on the best way to drive team cohesion, performance and results," Geran says. "We have a common goal: A stronger, happier team." They also want to be prominent in spotlighting women's stories to inspire future generations of riders. "You've got to see it to be it," says Saul Lopez, Global Marketing Director for Cannondale. "We want all people — regardless of race, gender, sexual orientation — to feel included in this sport. It's almost weird that we weren't having these exact conversations 10 or even 5 years ago. Now, there's not a day that goes by that inclusivity isn't a priority."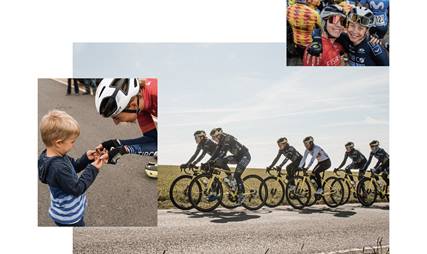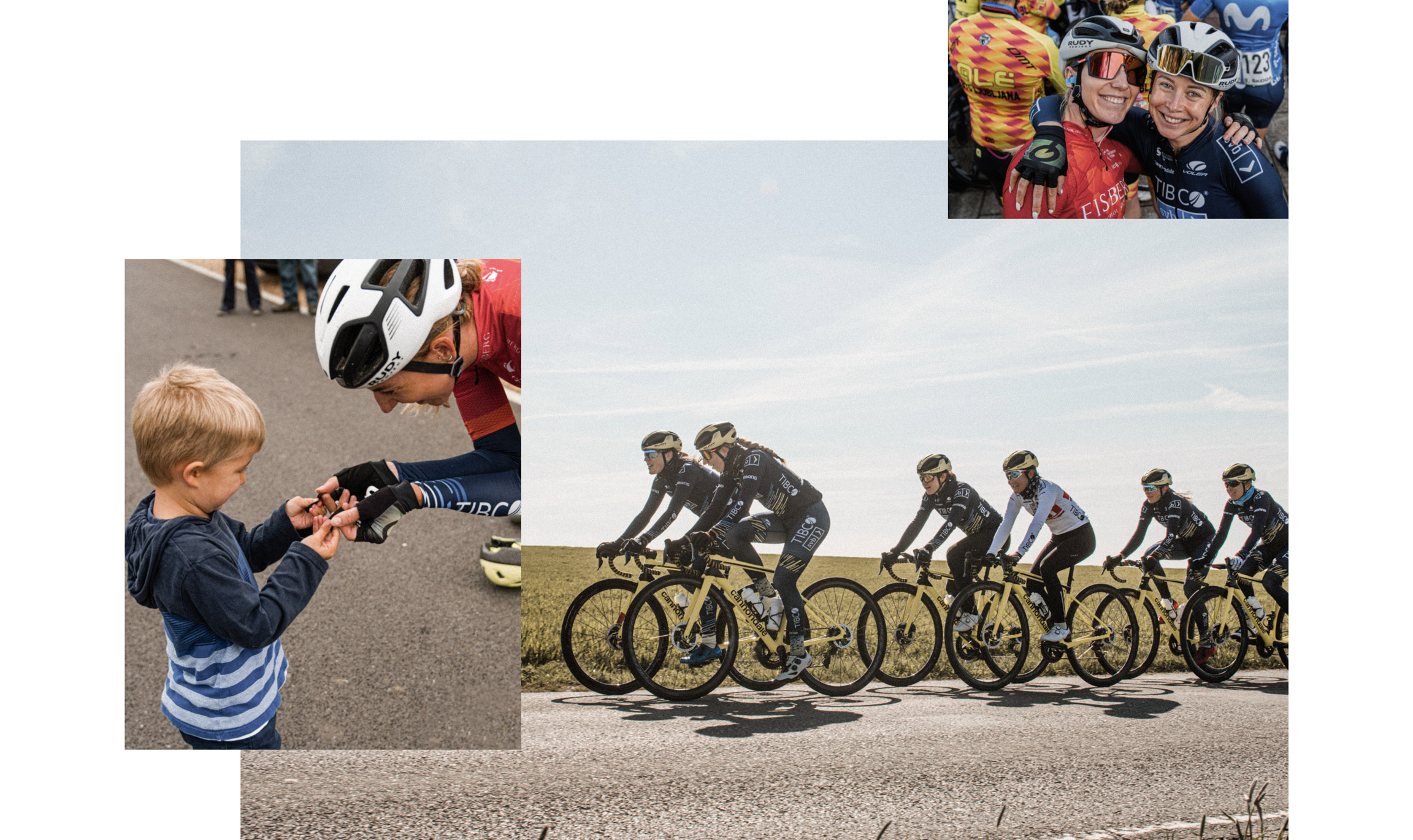 Lopez admits that he actually finds watching the women much more exhilarating than the men. "They race for shorter distances, which means the attack mentality is present throughout the entire race. Their tactics are different. The hesitancy isn't there. You're cheering for that rider to go after their potential. That's a story I can get behind."
Through expanding the brand narrative, Cannondale also hopes to deliver an inviting experience for all riders — whether they've set their sights on taking things to a professional level, or are just getting into the sport. Yes, increased media coverage is a helpful tool to expose more people to the sport (under UCI rules women's WorldTour races have to broadcast each stage live for at least 45 minutes). However, there's also massive opportunity in creating a more welcoming space for women of all levels to secure them as lifelong fans inspired by the women of EF-Tibco-SVB competing with the best in the worlds in the women's WorldTour.
"We are thinking about how we can be more inviting," says Lopez. "The purchase of a bike should be the entry point to a longer-term relationship. As you evolve in the sport, there are different things you can always learn. No one is an expert in everything. We need to be able to provide that for you as you want to progress and learn more."
When asked for what she hopes to see going forward for female cyclists, Stephens had one word: "More." She paused, then expounded on the thought — "It's happening, and there are definitely more women getting out there. And as they do, I think it's really important that we make sure they enjoy every moment. The highs and the lows, I'm here for all of it. I'm here because I love riding my bike."
Lauren Stephens' saga continues to be written. And as an author of not only her story's continuance, but also as the de facto architect of the future of women's cycling as a whole, there shines an enormous spotlight on Stephens — a deep-seated pressure on her to script a masterpiece. Yet, progress is in her nature, and with the fight comes momentum, and with momentum – change. Indeed, it is time for a new perspective, and it is the time for women, so let's f****** go!
Add another bike to compare