Monta protegido. Monta con estilo.
Cascos
Cascos
Cascos
Los cascos Cannondale están diseñados para ser ligeros, lograr una amplia ventilación y gran protección, manteniendo una estética actual y desenfadada. Porque mantenerse seguro nunca debería pasar de moda, y el estilo tampoco.
Add another bike to compare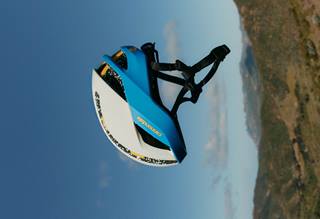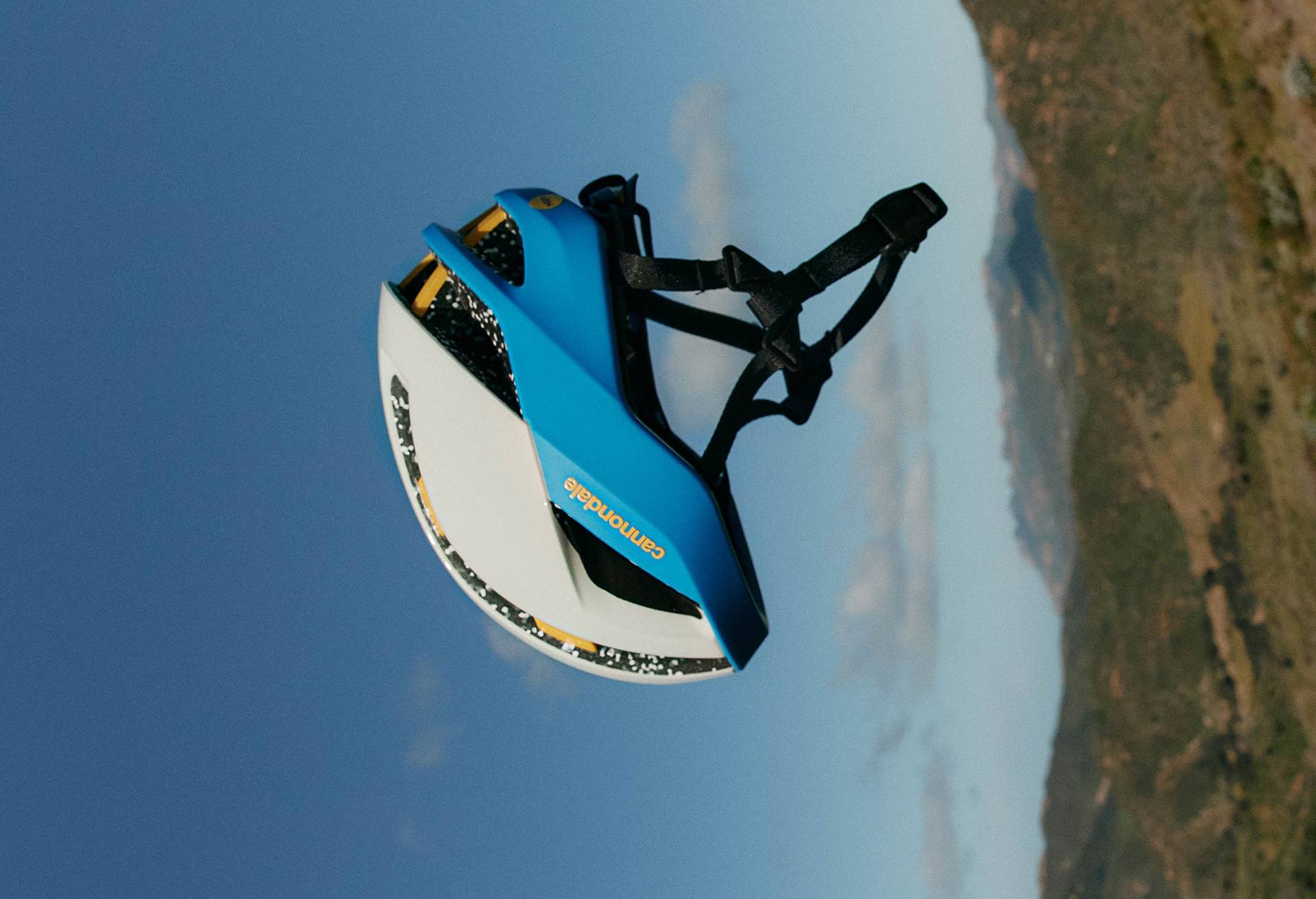 Carretera
Cascos ligeros, transpirables y cómodos que te mantienen fresco y protegido kilómetro tras kilómetro.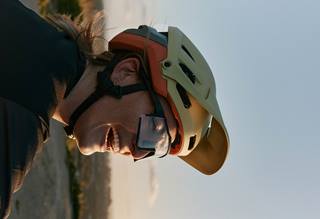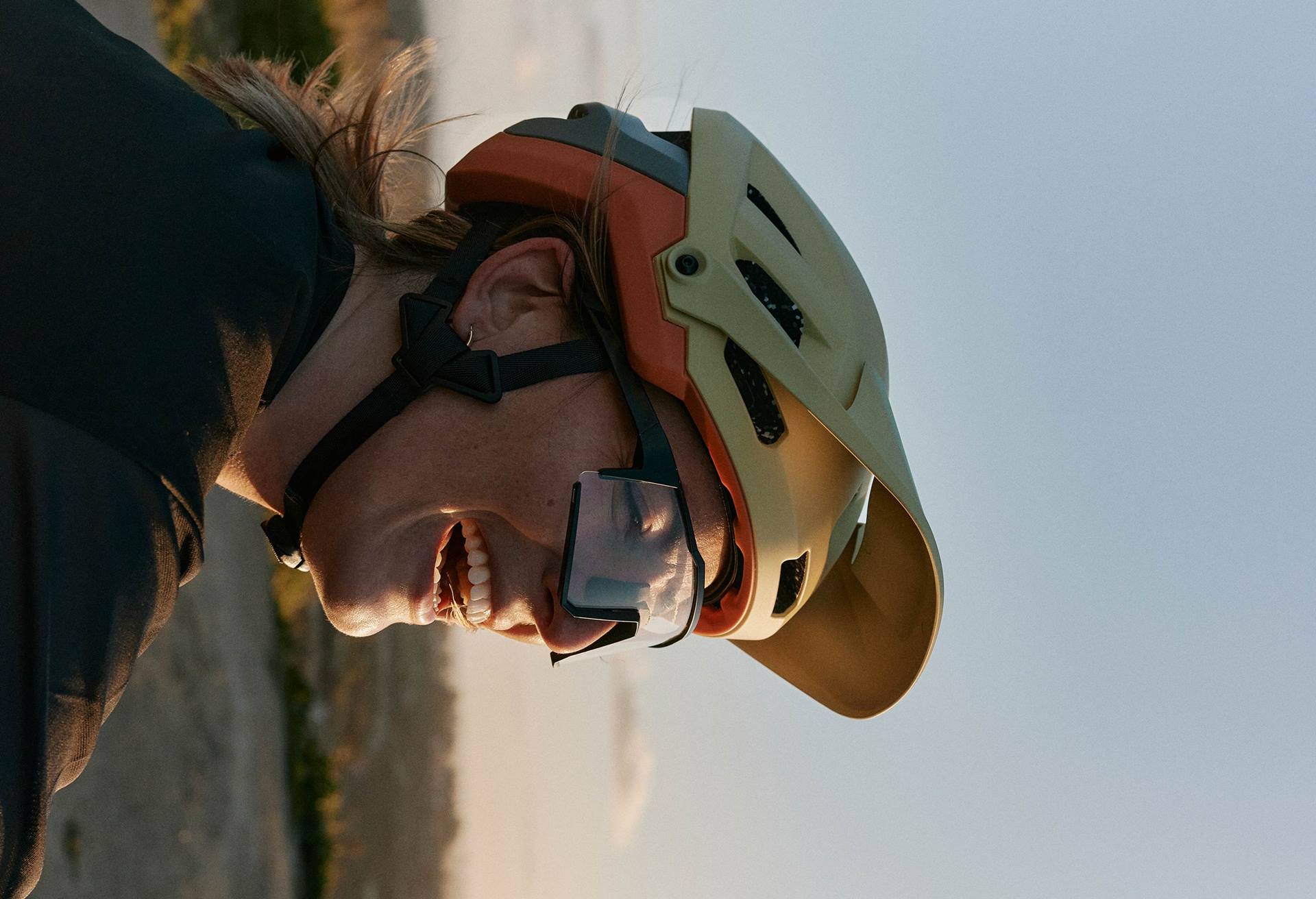 MTB
Cascos que ofrecen más cobertura manteniendo una alta ventilación, para superar nuevos senderos o redescubrir las sendas ya conocidas.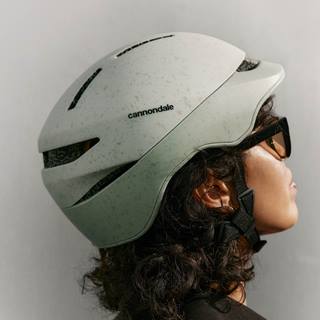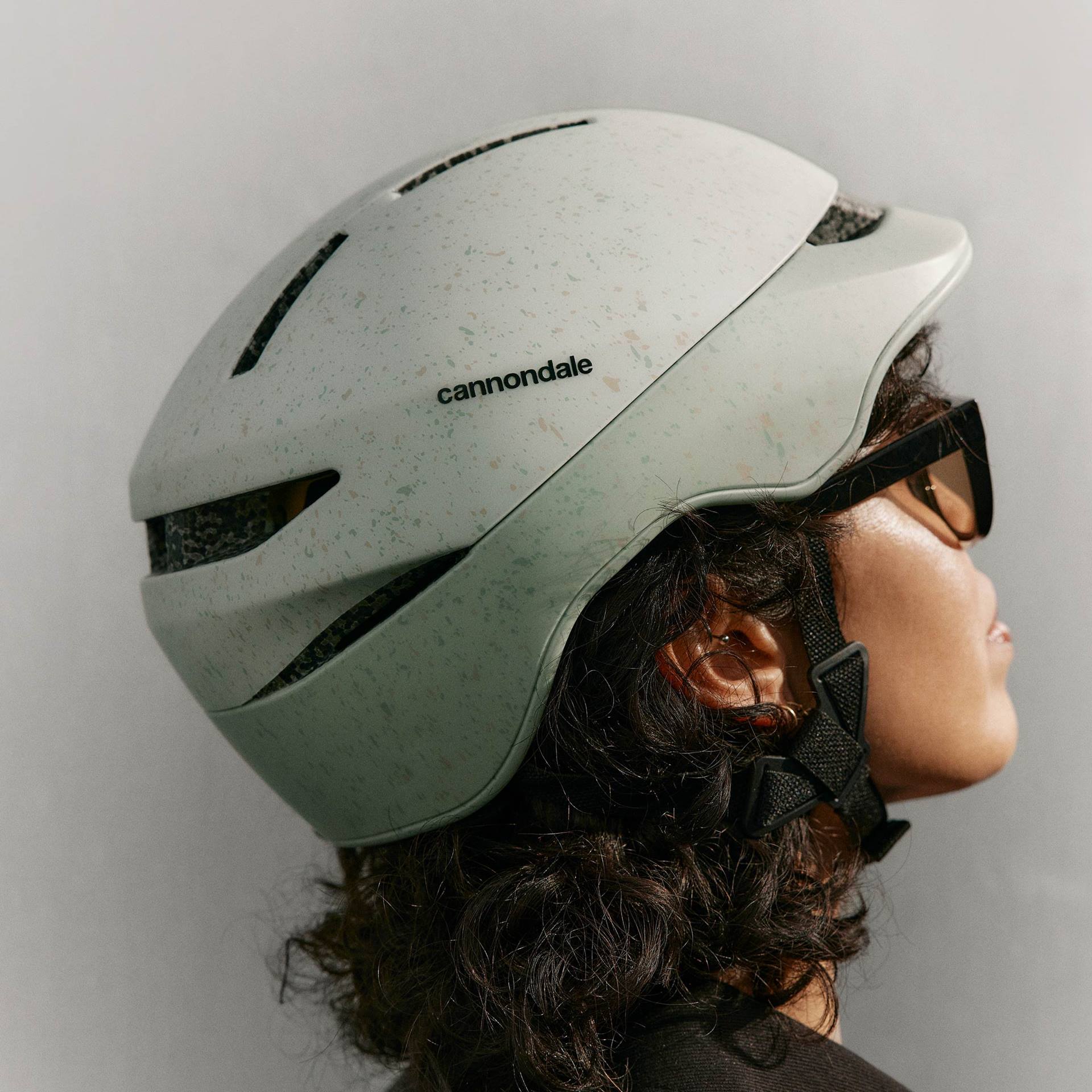 A diario.
Mantente fresco, protegido, y con un toque de clase con nuestra línea de cascos ligeros y transpirables.
Monta protegido.
Monta con estilo.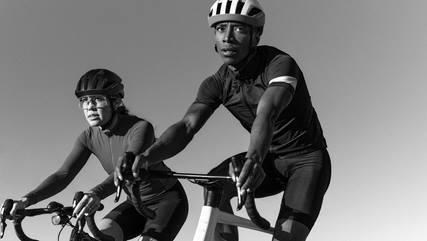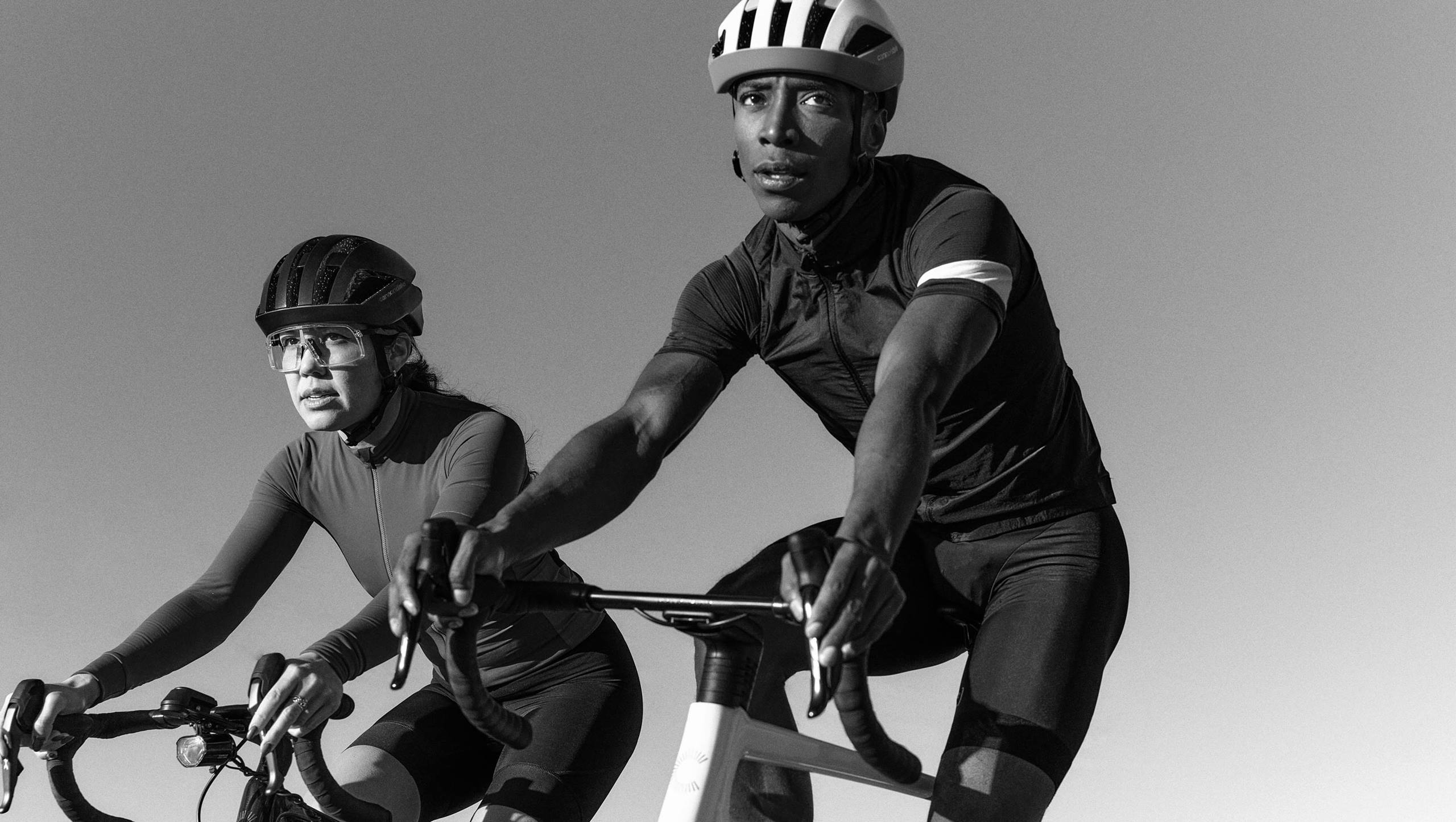 The Importance of Bike Helmets

The Importance of Bike Helmets

In a worldwide study of over 64,000 cyclists, it was found that wearing a helmet reduces the risk of a serious head injury by up to 70%.

Wearing a helmet is vital to ensure bike safety, but depending on where you live, it's not always a legal requirement to wear one. However, based on those statistics, bike helmets should form an essential addition to your biking gear.

Not only do bike helmets help prevent serious head injuries when riding your bike, but helmets now also come with a load of other great advantages, from keeping you warm to high-tech sun visors built-in.

The Importance of Bike Helmets

So why is using a bike helmet so important? Aside from preventing serious injury, which in itself is an important enough reason, there are loads of other advantages to donning a helmet. Bike enthusiasts of every caliber, whether you're a pro or a kid trying out their trike for the first time, should be wearing a bike helmet.

Protect Your Head

We already brushed on this one earlier, but wearing helmets can seriously reduce the chances of serious injury. When you fall off your bike or are involved in an accident, heads are often the first body parts to make contact with a surface.

Your helmet will absorb the impact; to do this properly, your helmet should fit snugly on your head and not rattle about. They will protect you from both external and internal head trauma, and in the most serious of accidents, save your life.

It's important to choose a well-fitting helmet as it's much better at protecting your head and brain. This is an even more important factor in choosing helmets for younger people as their brains are still developing.

Bike Helmets are Good in Bad Weather

Helmets are a great type of protection from bad weather. If you use your bicycle as your main mode of transportation, or even if it's a hobby, there's a good chance you'll be cycling in inclement weather at some point.

A helmet will provide some warmth, but also if you opt for a helmet with a built-in visor, it will also protect your eyes from rain, wind gusts, and the sun's UV rays.

Cycling Helmets Can Increase Visibility

Being seen on the road is one way you can help to keep yourself safe while cycling. A large proportion of accidents happen simply because the driver did not see the cyclist.

Use a bike helmet that is not only in a bright color, but also has some sort of reflective design or built-in lights to help you be more visible on the road. This is especially important at dawn and dusk.

They Can Keep You on the Right Side of the Law

This one will differ depending on where you're cycling, so check the local rules. If you choose to wear a cycle helmet, you will avoid falling foul of any bicycle safety laws. Each state has different mandatory helmet laws for bikers and if you're cycling on the road, you must abide by them, or risk getting a fine. By making a habit of wearing your helmet wherever you cycle, you will avoid these fines.

Do You Have to Wear a Bike Helmet?

This depends on where you're living. In some regions it's a legal requirement, in others it's optional. Personally, we always opt to wear a cycle helmet.

In the United States, there are currently 22 states that have a law regarding the wearing of cycle helmets while on the road.

When cars were first brought onto the mass market, they didn't come with seat belts. In fact, if a car did have a seat belt, a lot of people objected to wearing them. Gradually, through years of education and campaigning, they are now a standard in cars with most countries making it a legal requirement to wear them, resulting in saving thousands of lives.

Cycle helmets should be given the same status due to the simple fact that there's an abundance of studies showing how much they help to prevent serious injury and save lives.

How Does a Bike Helmet Protect Your Head From Injury?

Cycle helmets work because they are designed to protect your skull and brain. Cycle helmets are lined with a foam-like material that absorbs the impact energy. This helps to reduce any movement of the brain within the skull. They also help protect the outside of your head by spreading the force of an impact over a larger area, which protects the skull from fracture.

Different Types of Bike Helmets

There are so many different types of bike helmets on the market that feature different design specifications based on a cycler's needs. These are the main types you will find ranging from lightweight racing helmets to heavy-duty full face downhill bike helmets;

Mountain Bike Helmet:

These often feature inbuilt visors and provide additional coverage lower down on the back of the head.

Full Face Helmet:

These are designed for maximum protection when downhill mountain biking, and in addition to providing beefed up protection for your head, the chin bar adds protection for the face.

Road Bike Helmets:

These tend to be incredibly lightweight, have a streamlined profile for speed, and have lots of vents for maximum cooling.

Recreational Bike Helmets:

These are for everyday use such as commuting or recreational cycling.

What Makes a Good Helmet

When it comes to purchasing a good bike helmet, there are several things you should consider. Of course, there are specific helmets for different styles of cycling, but there are common things that they should all have. Below we explain how to tell if your bike helmet fits you properly.

How to Tell if Yours Fits Properly

Your helmet should be comfortable. It should be a snug fit, but without being too tight. The best fitting helmet should sit level on your head, with the front of it covering most of your forehead.

The strap should sit snugly beneath your chin. You can test this by seeing how many fingers you can slide between the strap and your chin. It should be a struggle to fit a finger between the strap and your chin.

You'll probably have to adjust the side straps so that the connection point, of the V, sits just below your ears. This strap will allow you to change how your helmet sits on your head. If you can push the helmet up and expose your forehead, then tighten the straps in front of your ears.

If you can push the helmet forward, so it flops over your eyes, and exposes the back of your head, then adjust the straps behind your ears.

You want as little movement as possible. If the helmet moves around and tilts too far back or forwards, then it's not going to protect you.

What Type of Injuries Can Be Sustained if You Don't Wear a Helmet?

You might be lucky and come out unscathed from a cycling accident, which is, of course, the best-case scenario. The type of injury from a bike accident will vary depending on the speed you're traveling at, how you fall off, and what you hit when you fall off.

It can be incredibly easy to get a head injury, as this is the heaviest part of the body, so often it hits the ground first and with a lot of force behind it.

Minor injuries can be cuts, grazes and bruises, or even a concussion. A concussion can range from a minor head injury right through to mild traumatic brain injury from taking a blow to the head.

The more serious injuries from not wearing a helmet are skull fractures, which include depressed fractures where the skull becomes pressed in and causes pressure on the brain. This can lead to long-term brain damage. In the worst instances, not wearing a helmet can lead to loss of life.

Symptoms from any type of head injury will vary depending on the severity of it but can be ongoing and range from confusion to mood swings. Victims of head injuries can also have difficulty retaining or processing information.

If someone is unlucky enough to have a serious brain injury, which leads to swelling or bleeding on the brain, this can lead to life-changing scenarios. These can involve being left in a coma or becoming physically disabled.

Other Features to Consider in a Bike Helmet

Aside from the all-important safety aspect, cycle helmets now come with a range of other features. Depending on your preference, you might want to think about a multi-function cycle helmet.

Helmets with MIPS

These helmets are designed to reduce rotational force, which helps to control how much your brain moves inside the skull on an impact, and can reduce the chances of getting a concussion.

These helmets have a multi-directional impact protection system, which is also known as MIPS. They work by having a low-friction liner, which decreases the rotational energy that gets transferred to your head during a crash by up to 43%.

Common Excuses for Not Wearing a Helmet

As you can see, we think that cycle helmets are an essential piece of kit, despite all these valid reasons why they are so important, we always hear the same excuses why people choose not to wear them. Are you guilty of any of these?

They Are Too Restrictive

All this tells us is that they haven't found one which is a good fit. Yes, a cycle helmet should be snug, but it shouldn't restrict your movement.

I'm Not Going to Be in an Accident

No one ever plans to be in an accident; they are just that: an accident. People wear helmets as a precaution, not because they expect to come off their bikes. We think this is a naïve attitude. In the unfortunate event, you do have an accident, you and your head have a much better chance of walking away unscathed.

They Are Inconvenient

Maybe it's one extra thing that you have to remember until it becomes second nature, but after a while, it becomes natural as going out with your cell phone or wallet. You don't need to carry them around either; they can be clipped to a bag so you won't have to worry about carrying them. What is inconvenient, is ending up with a head injury because of laziness.

I Can't Afford One

One of the first things you do, after you've spent hundreds on a new smartphone, is spending a little extra buying a protective case. People are willing to spend money on this, but not on a cycle helmet to protect themselves. If your phone gets damaged, it's much easier to fix than if you get damaged.

Are You Wearing a Cycle Helmet?

As you can see, bike helmets are so important in terms of safety, and we think everyone should be wearing them whatever type of cycler you are.

If you're a cyclist and not wearing a helmet, we hope this article has given you something to think about, they really can save your life. If you're looking for a range of affordable and stylish helmets, then Cannondale offers a great range of cycle helmets.

If you're not sure which one to go to, speak to one of our team members today, or visit our online store to see our full range.

Come ride with us.