Brett Hite: The Distance I've Travelled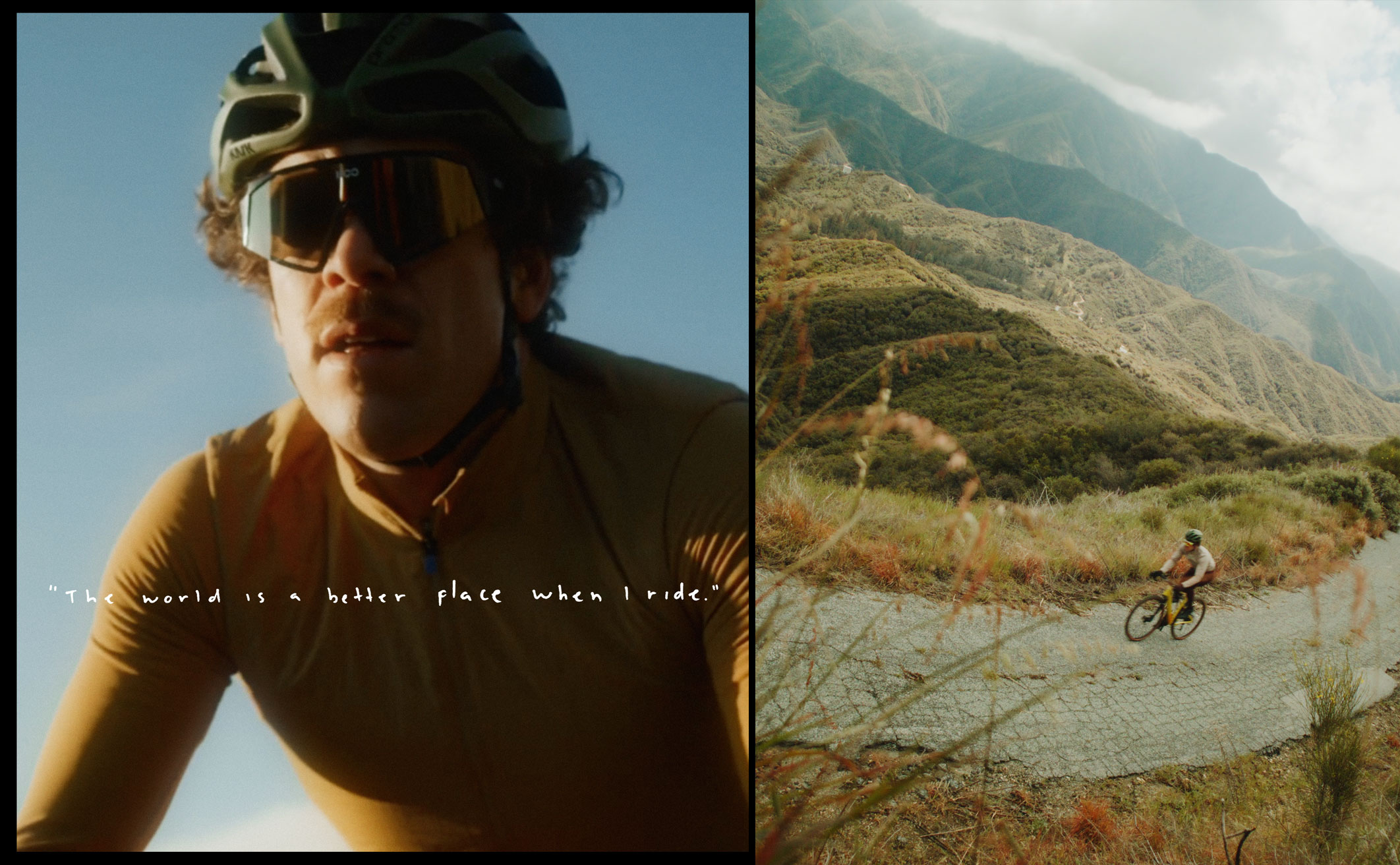 Mit dem Fahrrad können wir weit kommen. Mit Veränderungen können wir noch weiter kommen.
Brett Hite is one half of the musical duo FRENSHIP. Some form of cycling has always been a part of his life – though his relationship to the bike has evolved as he has: From obscurity to success, from success to community, from community to solitude, and from lost to found.
The spirit of Brett's story finds a home at Cannondale, where our calling is to encourage the journeys of others. Join us in following Brett on his.
EP 01 | Who is Brett Hite
PLAY FILM
"… but even if you remove the pretentious, altruistic narrative, it's just really fun to ride bikes."
Who is Brett Hite? We learn some form of an answer in EP01. We may not yet know where he's going, but we learn where he's come from, and what he's picked up along the way… so far.
"Nature is the great teacher. It's shown me who I am, better than any mirror or selfie ever could."
Our environment is difficult to separate from our identity. Brett explores the intersection of his life and the natural world.
"It is comparison to others that gives us our sense of self."
Brett's entry into the cycling community changed not only his relationship to his surroundings, but to himself.
"Perspective is the surprising comfort that comes from insignificance."
Both the beauty and the burden of Brett's career as a musician is his endless opportunity to explore what it means to be human. The onset of the global COVID-19 pandemic in 2020 rapidly ushered Brett into a wholly new chapter of his life to explore, as well.
Like what you see?
Here are some of the bikes featured in Brett's story:
Add another bike to compare