World Cup Victory for Henri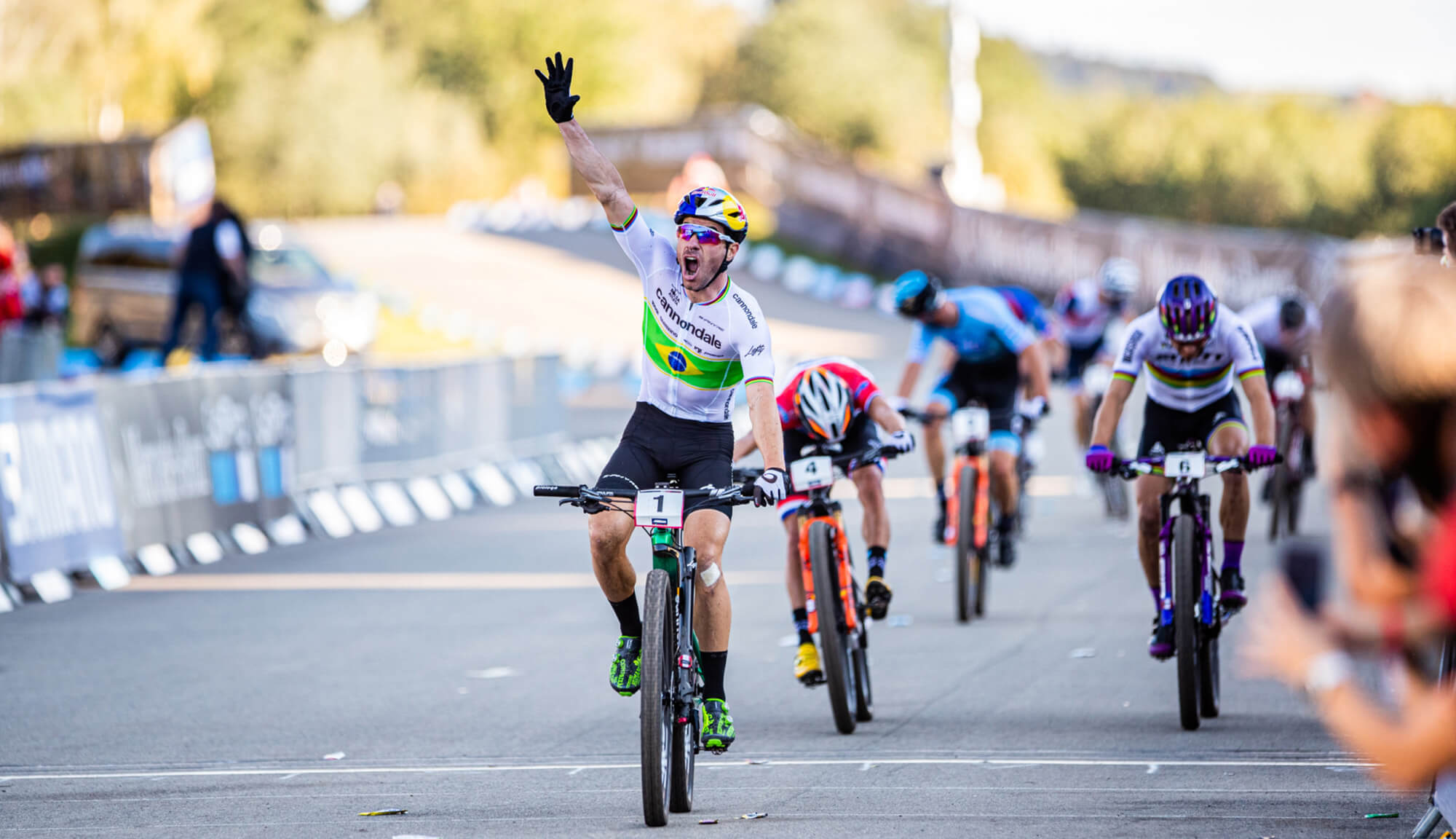 In a week of firsts – Cannondale's Avancini wins his first Olympic cross-country World Cup
The Cannondale Factory Racing mountain bike team headed out to the shortest World Cup season in history with one goal in mind – to let the world know they are the strongest team on the race circuit. If they happen to make history along the way that would work too, and history was undoubtedly made in Nové Město na Moravě – this was how it was done.
"Wow! We just won my first World Cup cross-country. A really big day for the CFR family. We've been searching that for so many years now. We've been close so many other times with me and other teammates and we finally made it," Henrique said right after the race.
After building to this win for ten years, Henrique Avancini captured his, and Brazil's, first ever Olympic cross-country victory at the Nové Město na Moravě World Cup. Alongside his CFR teammates, who have been consistently knocking on the door of historic results, standing on countless podiums and team wins.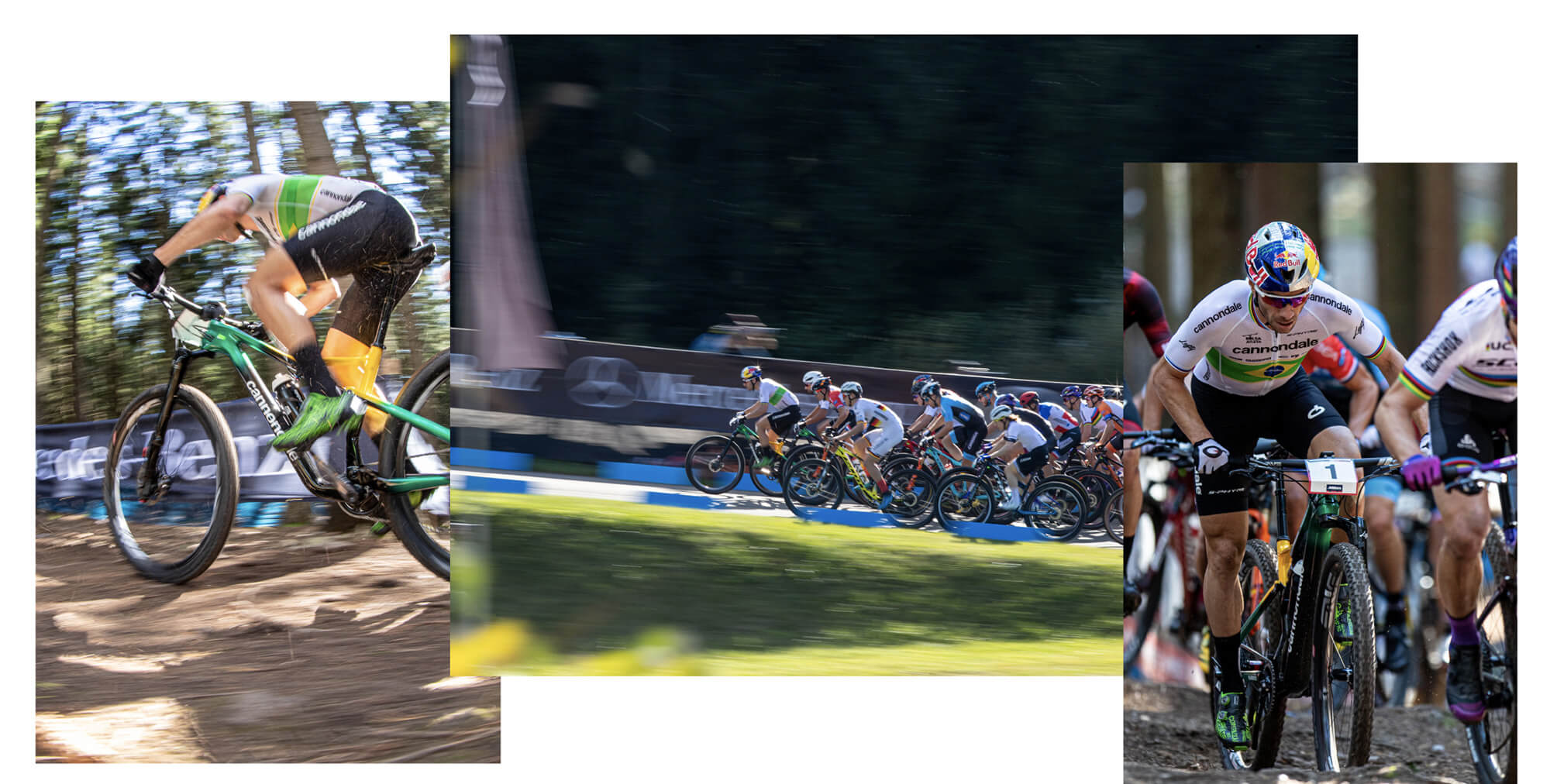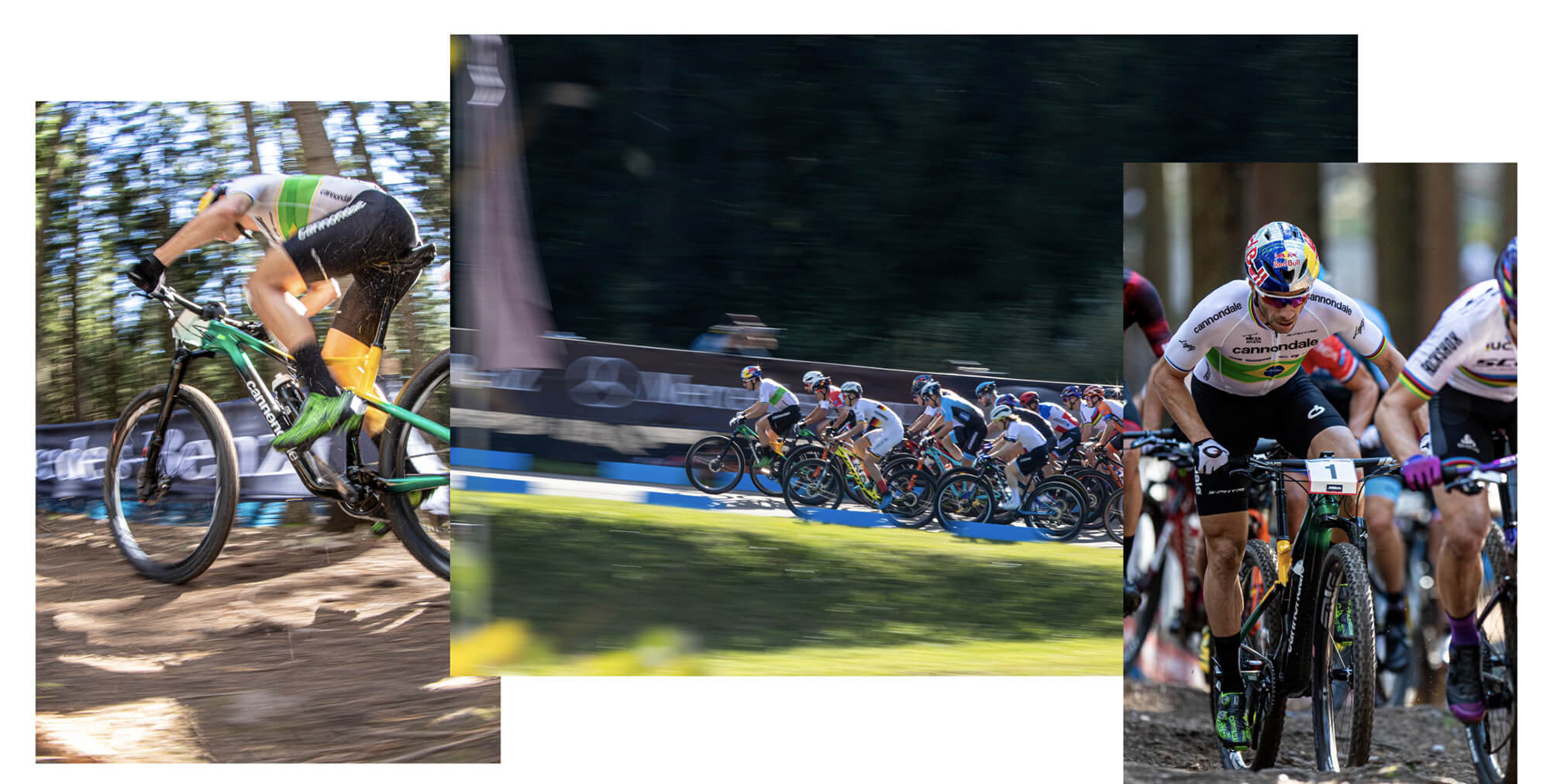 Riding a clever tactical race, Henrique picked his moments and made the decisive move in the last lap – this move would put him in the lead of a group of five riders as they approached the final sections of the technical course. Controlling the pace over the pump track and holding his position in the final section of trail and onto the pavement, Henrique could not be touched in the sprint to victory.
Henrique went on to say, "At the beginning I had to find myself because I was a bit empty after the short track (on Friday), so I needed to open up the body steadily. Then from the lap 3 on we got into the ring we boxed it out, and in the end we made it for the win. It was a long sprint, but I realized it was such a big bunch I had to go early. Usually when I get to lead position I can stay there quite long."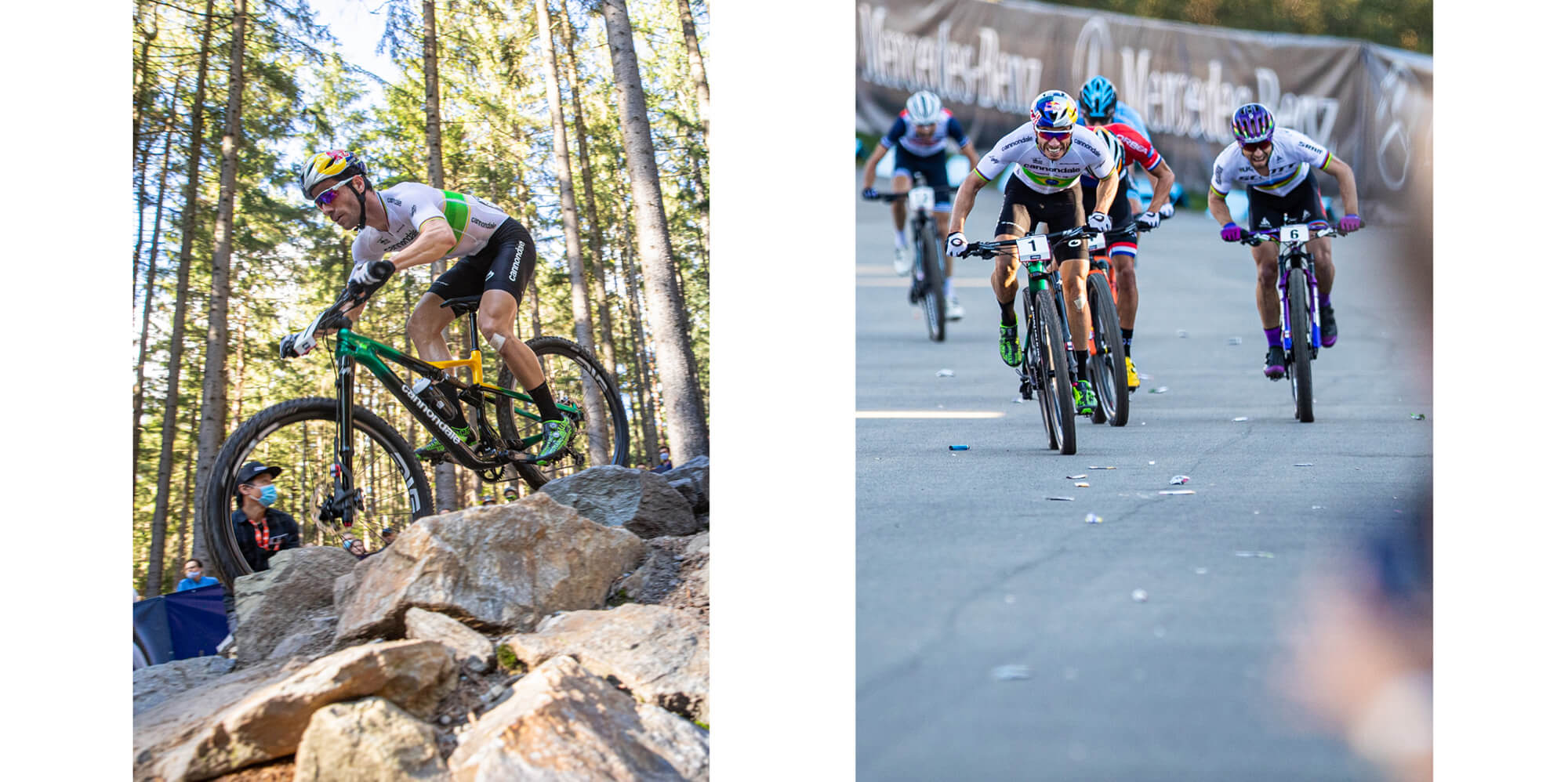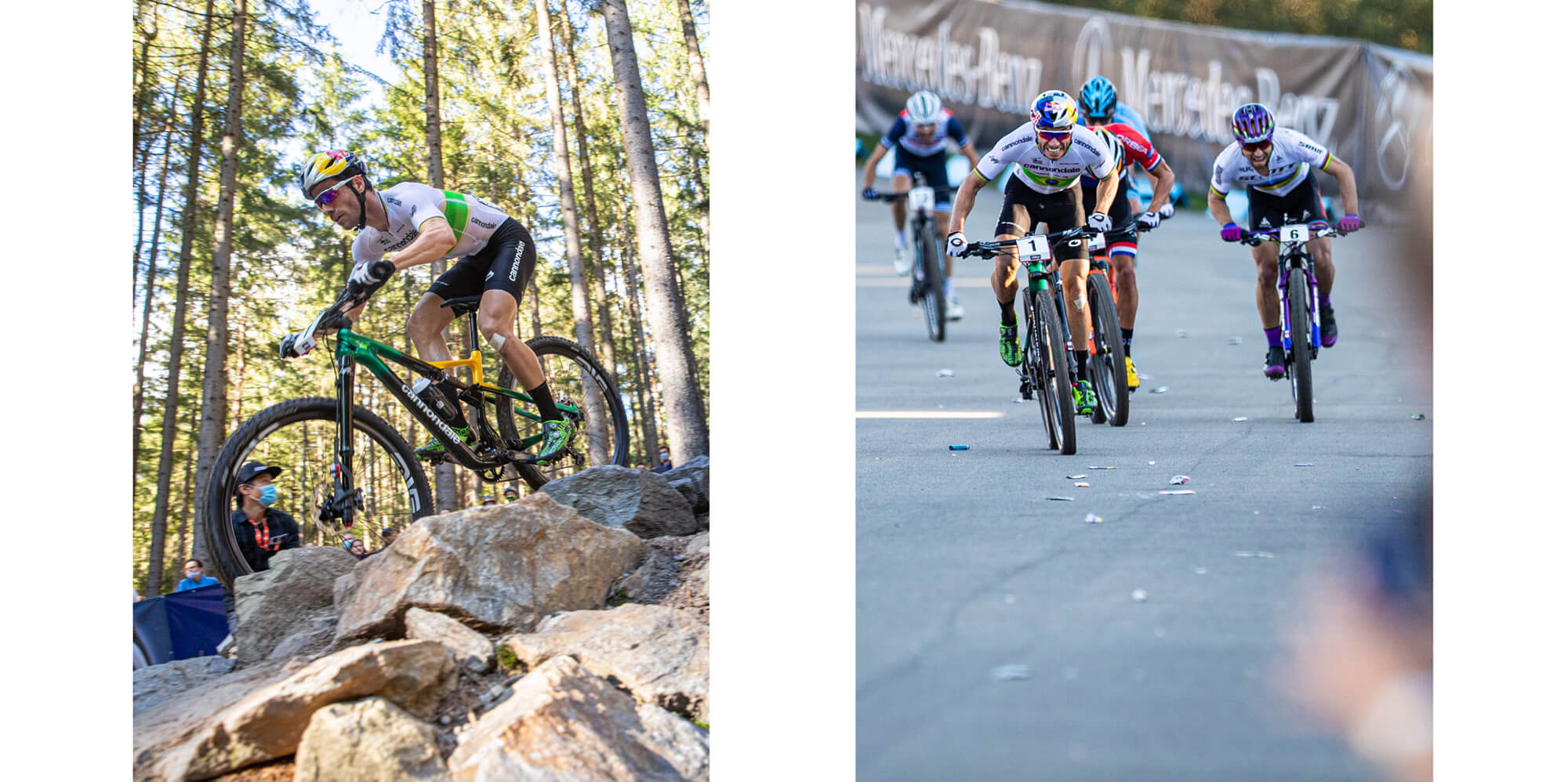 This wraps up a historic week of racing at Nové Město na Moravě World Cup with four races in a week that saw CFR take two victories and three additional podium finishes. That's how you make mountain bike history.
Like what you see?
Here is the world cup winning bike
Add another bike to compare
Highlights
Where It Thrives
What It's Built For
Specifications