SUSPENSION OF DISBELIEF
Lefty Oliver
Why Oliver? It's simple, really. Gravel riding has evolved with different demands than any other discipline on two wheels. It requires the stiffness and tenacity of a road bike, the strength and suppleness of bikes built for life beyond the tarmac. Oliver isn't simply a mountain bike fork in a petite package. Oliver is built by gravel, for gravel, engineered to evolve with its ever-growing demands. We engineer Oliver with its own unique structure and damper and just enough travel to reduce fatigue in the rough stuff, without sacrificing support for snappy acceleration — this means no diving or wallowing under pressure.
Add another bike to compare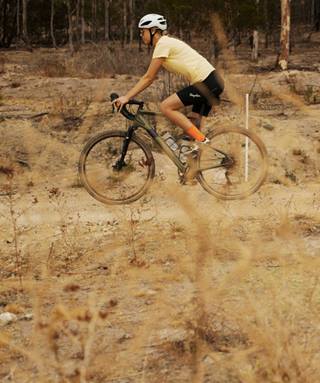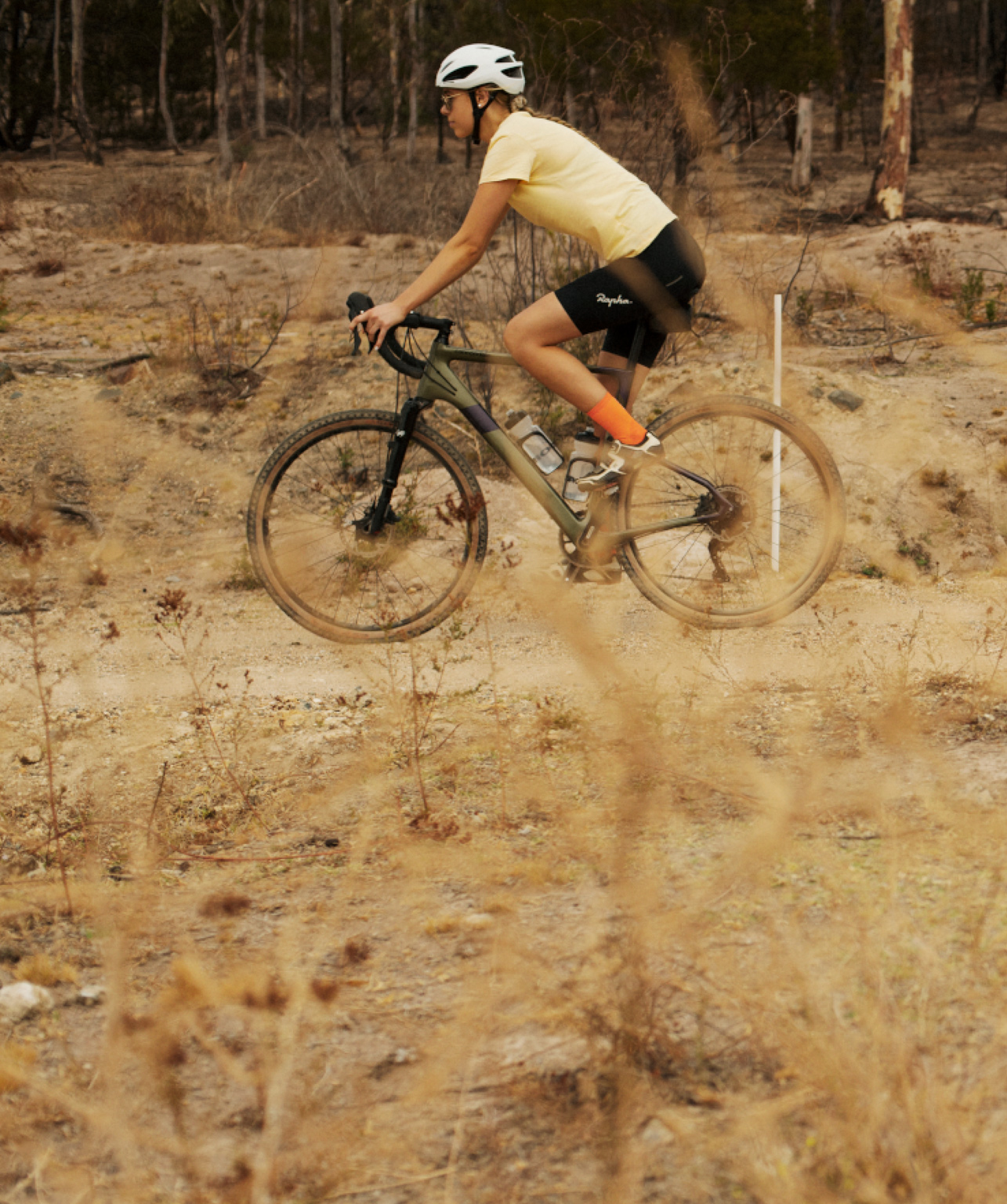 Smooth
Oliver smooths out rowdy dirt roads and unrelenting gravel with its friction-free needle bearings that allow the fork to move through its travel freely. The needle bearings are built on cages that sit in between two telescoping triangular tubes to prevent any internal rotation. This translates to better wheel-to-ground contact, improving traction in loose conditions under pressure.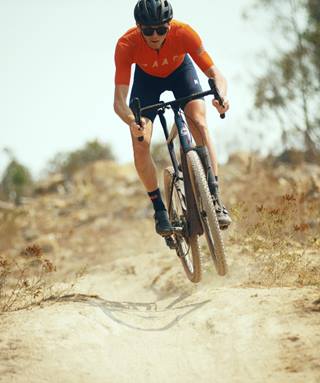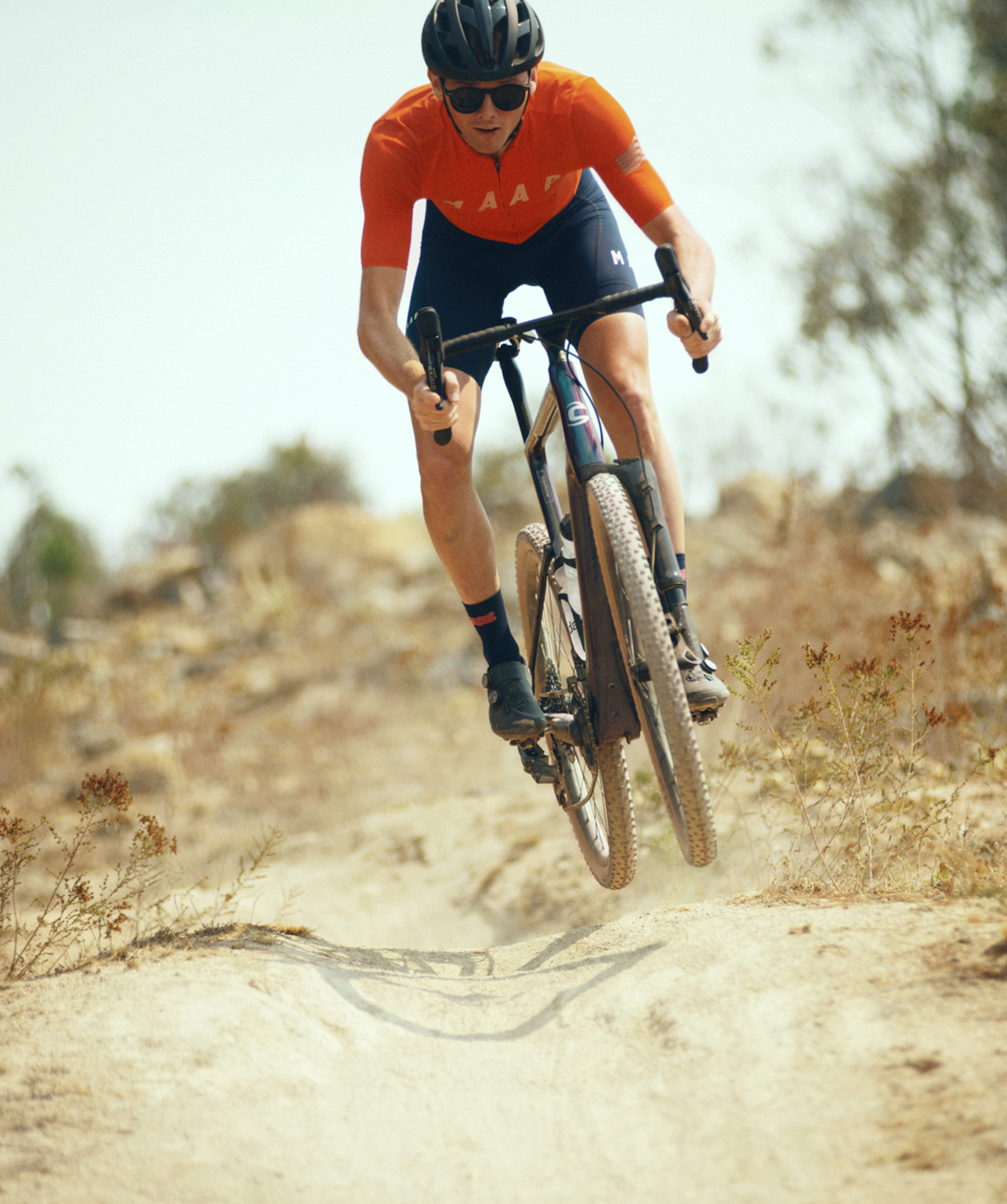 Lightweight
With half the silhouette of a standard fork it's no surprise that Lefty Oliver scales in as one of the lightest gravel suspension forks, but weight isn't everything. By focusing all our attention on a single leg we're able to choose where we put material in order to achieve the best strength to weight ratios on or off the road.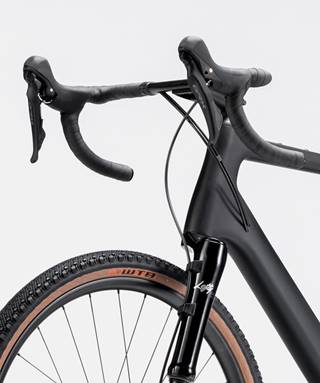 Precise
With precision comes freedom. Lefty Oliver is engineered with strategic stiffness for the most balanced performance on a long gravel grind. We focus stiffness across three different planes to control how and when the fork flexes, providing precise handling no matter where your adventure takes you. From dusty canyon bends to white-knuckle descents, Oliver keeps its cool, stays composed, and stays precise.
"With the Lefty Oliver suspension fork, Cannondale have created the next development step for the gravel market and demonstrate how far gravel can be pushed."
– 2021 Design and Innovation Award
Ride All Over
Purpose built from the gravel up. Where others pare down their bigger forks for gravel, we start from scratch and engineer Oliver purely with the intention of riding, all over. We achieve multi-surface ready ride quality by starting with a gravel-specific air spring that eliminates sag to keep you high in the travel for true bike geometry and pairing it with a damper built just for Oliver. On smooth surfaces Oliver sits high and provides snappy acceleration, but as soon as things get rough it quickly opens for smooth-flowing travel that reduces fatigue, boosts traction, and elevates comfort.