Choosing the Best Electric Mountain Bike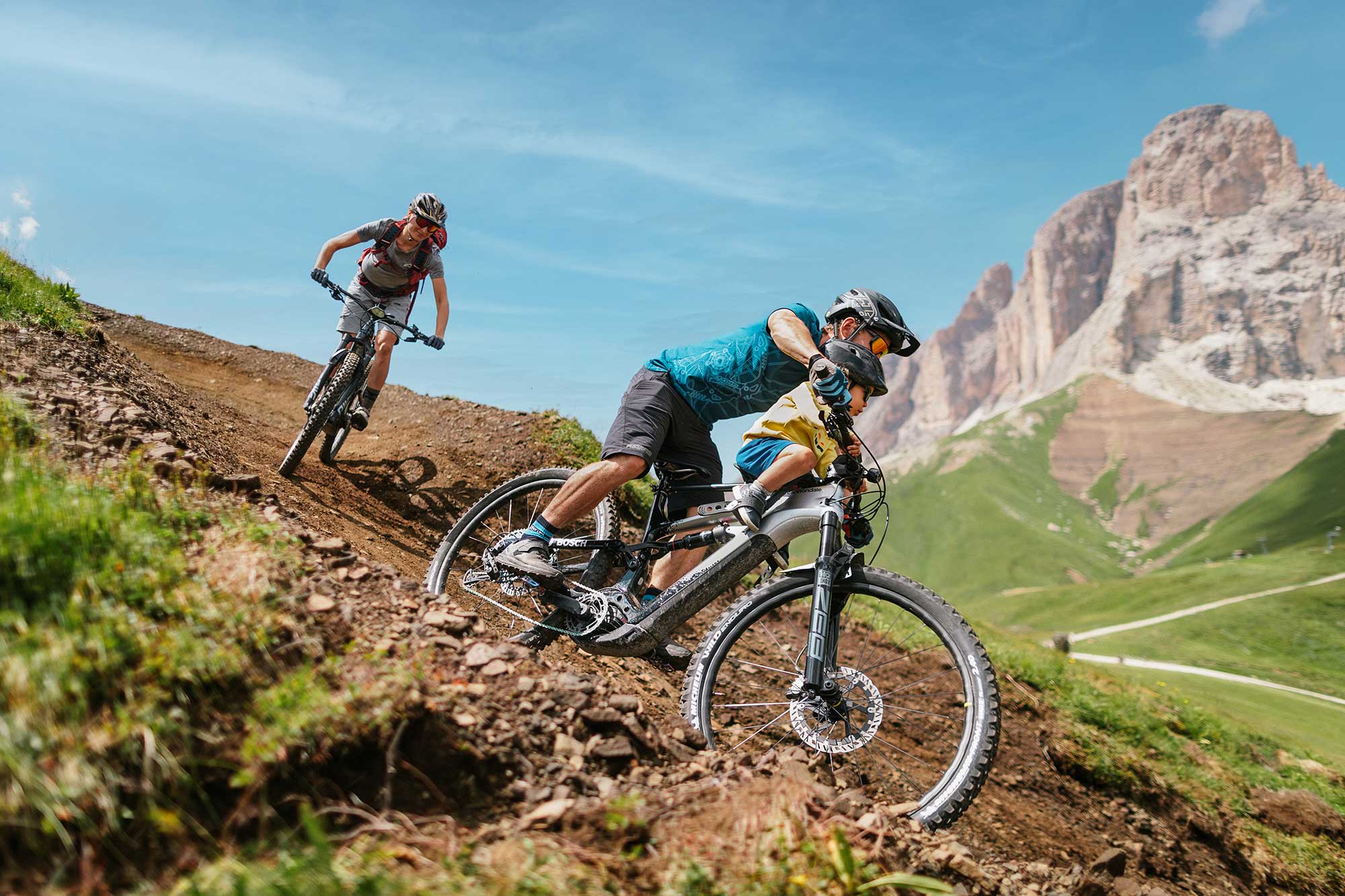 Looking for the best electric mountain bike? Cannondale eMTBs feature powerful motors, perfect for tackling steep hills and rough terrain.
There are few better ways to make the most of your trail time than with an electric mountain bike. With the power to tame the steepest uphills, the suspension and handling to maximize the fun on descents, and the endurance to ride for hours, eMTBs offer an incredible experience.
This article will take a look at the qualities that make for a great electric mountain bike, using Cannondale's Moterra Neo platform of eMTBs as an example. Born from Cannondale's decades of cutting-edge mountain bike design experience, Moterra Neo models are seriously fun, fast, and flowy electric trail rigs.
Powerful Assistance
While there are many companies building electric motors for bikes, when it comes to powering eMTBs, the list of proven, durable drive systems gets pared down quickly. To deliver the premium ride experience its riders are looking for, Cannondale uses industry-leading drive systems from Bosch and Shimano to power its Moterra Neo models.
Most Moterra Neo models utilize Bosch's most powerful eMTB drive system – the Performance Line CX – to deliver a ride experience you simply have to feel to believe. With up to 85Nm of available torque, it can boost your pedaling output by up to 340%, with a natural, intuitive feel to keep you comfortably in control in any situation. An even lighter "Race" version of this system, with an extra-kick Race Mode, comes on the LAB71 version of the Moterra Neo, as well. Plus, the Bosch SmartSystem controller puts the ability to change assist modes at your fingertips, so it's easy to optimize performance for changing conditions.


Battery Life
A powerful motor is nothing without an equally powerful battery, and having to constantly worry about running out of battery life is never fun. That's why most 2023 Moterra Neo models have been upgraded to the latest Bosch SmartSystem 750Wh battery, which provides considerably more battery capacity than earlier 630Wh batteries.
With that upgrade, you can explore the furthest trails, do more laps at the bike park, or simply ride longer. Plus, the battery is removable, so you can easily charge it on or off the bike.
Full Suspension
When it comes to unlocking the potential of an electric mountain bike, full suspension is essential to the experience. With front and rear suspension smoothing the bumps, you stay in control and can make the most of every trail.
Cannondale's Moterra Neo models offer 150mm of front and rear suspension travel, which is ideal for powerful climbing and confident descending on virtually any trail. Premium forks and rear shocks from companies like RockShox feature air springs for easy adjustability and low weight.
For riders who want to go ever bigger, Moterra Neo LT models stretch the travel to 170mm of front travel, and 165mm of travel in the rear with an ultra-plush coil spring rear shock. This makes Moterra Neo LT the perfect bike for ripping technical downhills, park riding, and hitting big lines.
Most Moterra Neo models benefit from Cannondale's exclusive Proportional Response suspension design. It's the only suspension design approach that takes rider size into account, with custom suspension kinematics and geometry for each frame size. The result is better traction, more efficient pedaling, and more active suspension under braking for every rider, regardless of size.


Intuitive Handling
The frame is the heart of any electric mountain bike, and it's tasked with a tough job. It must be stiff and strong enough to deal with the combined power of the rider and motor, and deliver consistent, predictable handling on both uphills and downhills. It's a big ask, which is why Cannondale relies on the strongest lightweight frame materials available, including sophisticated carbon fiber and advanced aluminum alloys.
Moterra Neo frame geometry leverages Cannondale's more than 50 years of mountain bike design experience. It delivers precise handling that experienced riders demand, with confidence-inspiring stability to keep newer riders progressing on the right path.
Durable Drivetrain & Components
Designed to be ridden in the dirtiest, dustiest conditions imaginable, electric mountain bikes can be incredibly hard on drivetrain components such as derailleurs, cassettes, and chains. That's why Cannondale specifies proven, durable drivetrains from Shimano and SRAM, powerful hydraulic disc brakes, and wheels and tires designed to handle the power and weight of an aggressive eMTB rider.
To provide additional protection for the motor and battery, Cannondale equips Moterra Neo models with a sealed battery cover and burly, trials-style skid plate.
The Bottom Line
Whether you're looking for your first electric mountain bike, or want to upgrade from your current ride, Cannondale's 2023 Moterra Neo and Moterra Neo LT eMTBs are ready to take your riding to the next level. With the range and capability to get you wherever you want to go – and have maximum fun doing it – they bring true mountain bike feel to the trail every time.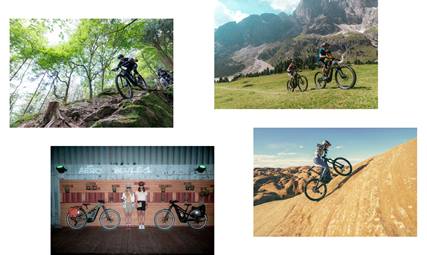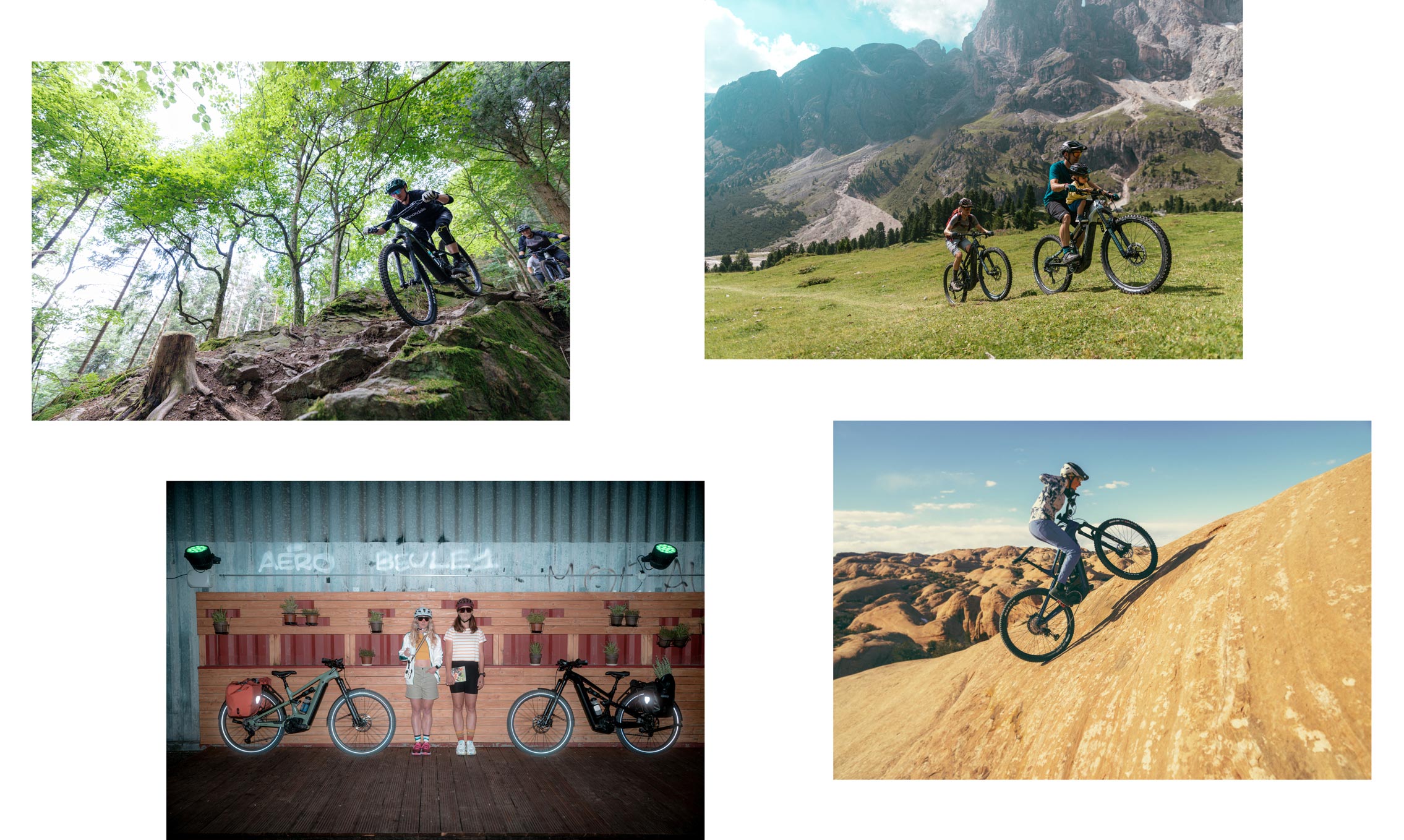 Like what you see?
Learn more about the bikes featured in the story above.
Add another bike to compare