Women's Mountain Bikes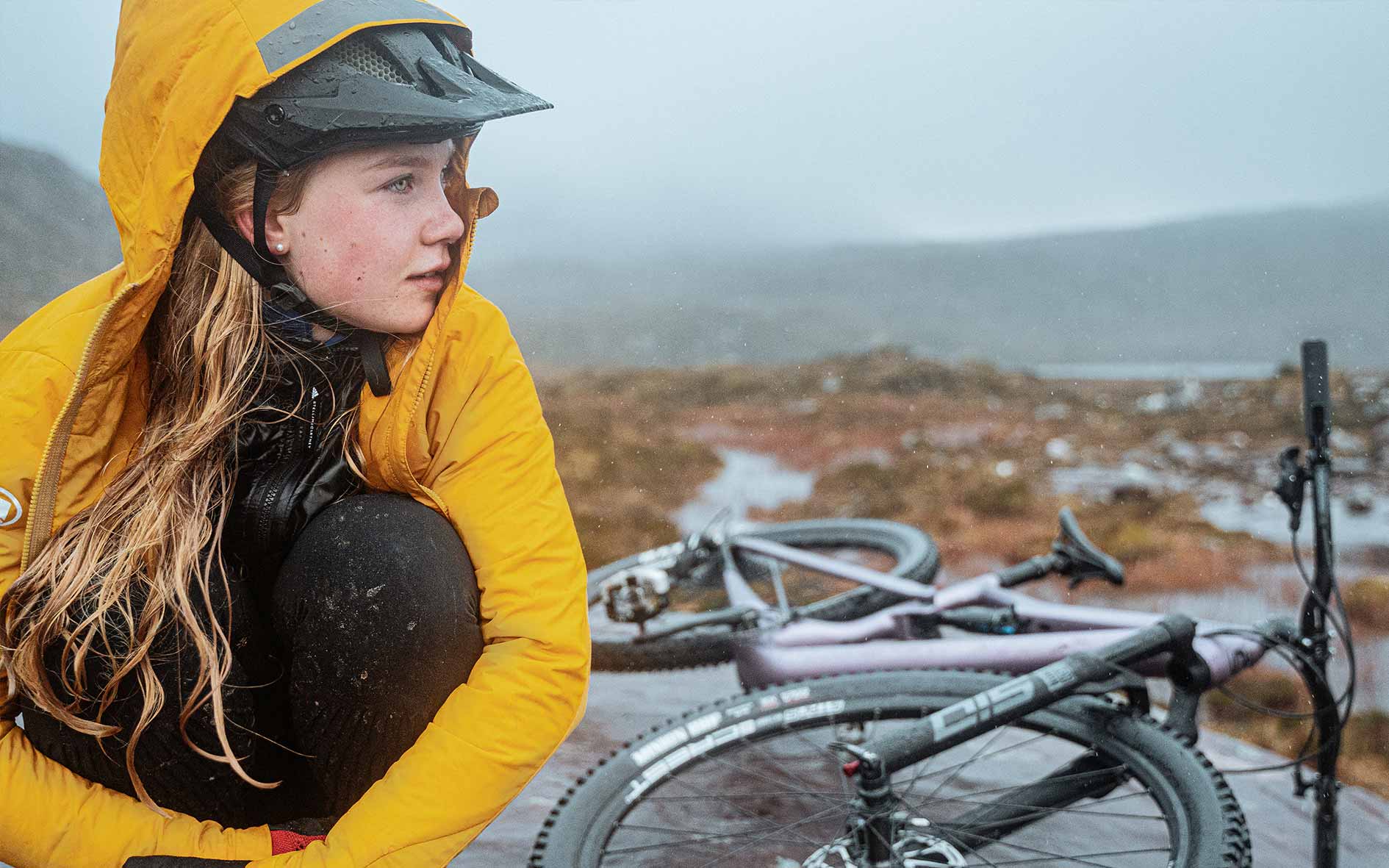 Shop women's mountain bikes by Cannondale for bikes designed specifically with women in-mind.
While women have enjoyed riding mountain bikes for decades, it hasn't been until relatively recently that manufacturers have started offering specific women's mountain bike models. That begs the question –– do women really need women's mountain bikes?
For some riders, a women's mountain bike might be the best choice, but for some it may not. Today we'll look at the differences between women's and unisex mountain bikes, and discuss what type of rider will benefit most from choosing a women's mountain bike.
Cannondale leads the industry with eight different women's mountain bike models, with both front-suspension and full-suspension options, plus our unisex mountain bike line has options that will appeal to many women. Regardless of which trail you want to ride, there's a Cannondale mountain bike that's perfect for you and the riding you want to do.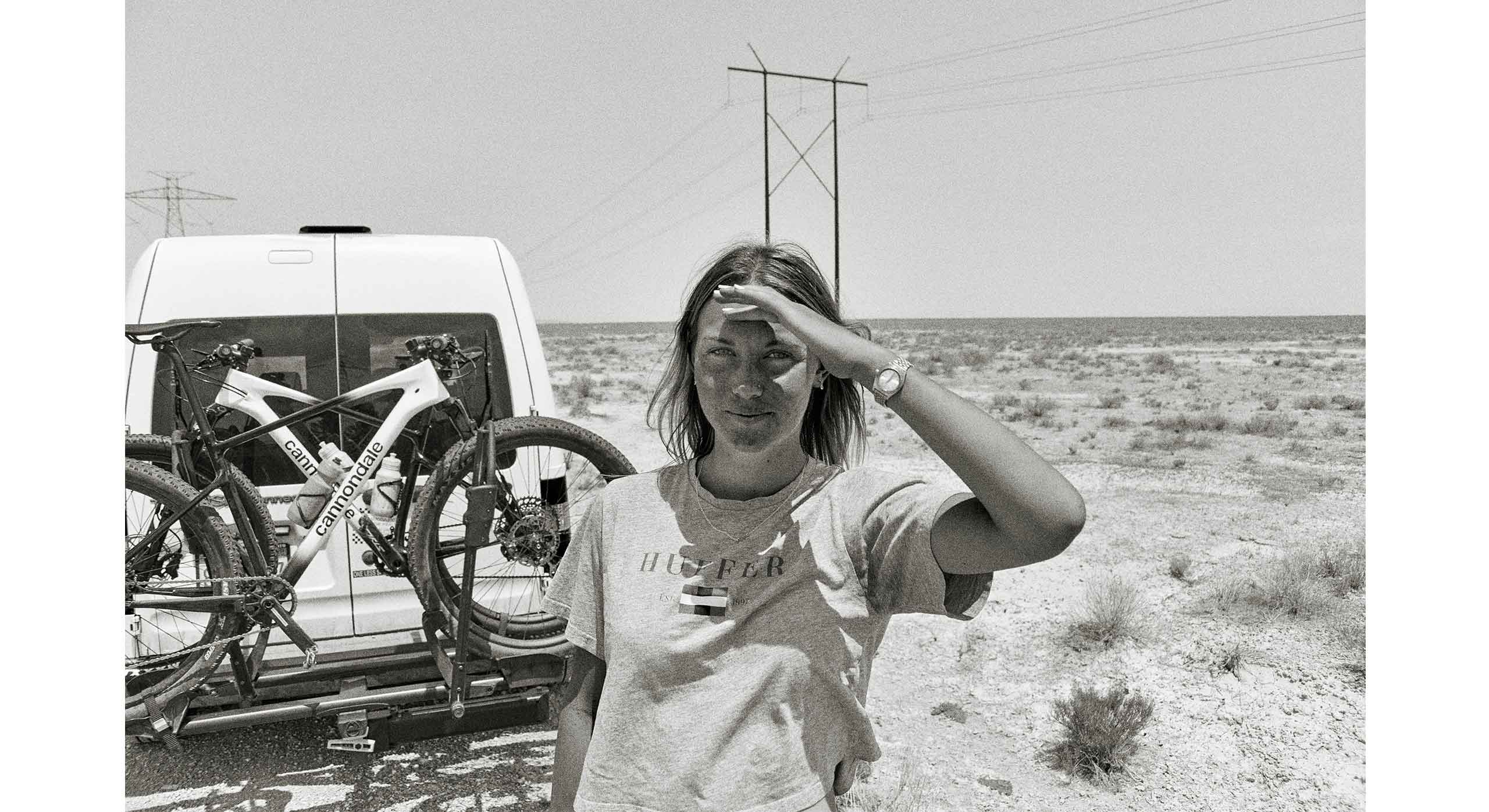 What Are the Differences Between Men's and Women's Mountain Bikes?
In many cases, the differences between unisex and women's mountain bikes are in the details, parts specifications, and available colors. On some women's bikes such as the Cannondale Trail, smaller frames get an extra bend in the top tube to maximize standover clearance.
While frames may be similar between unisex and women's models, details such as available frame sizes, stem lengths, handlebar widths, grip diameters and seat styles will change to better accommodate smaller riders. In addition, suspension-equipped women's mountain bikes will often feature revised suspension tuning to work better for a lighter weight rider.
As a result, smaller, lighter women will typically benefit most from choosing a women's mountain bike. The specific benefits of a women's mountain bike will start to become less important for riders standing 5'6" tall or more.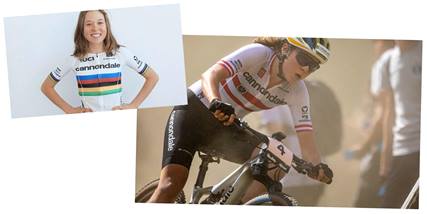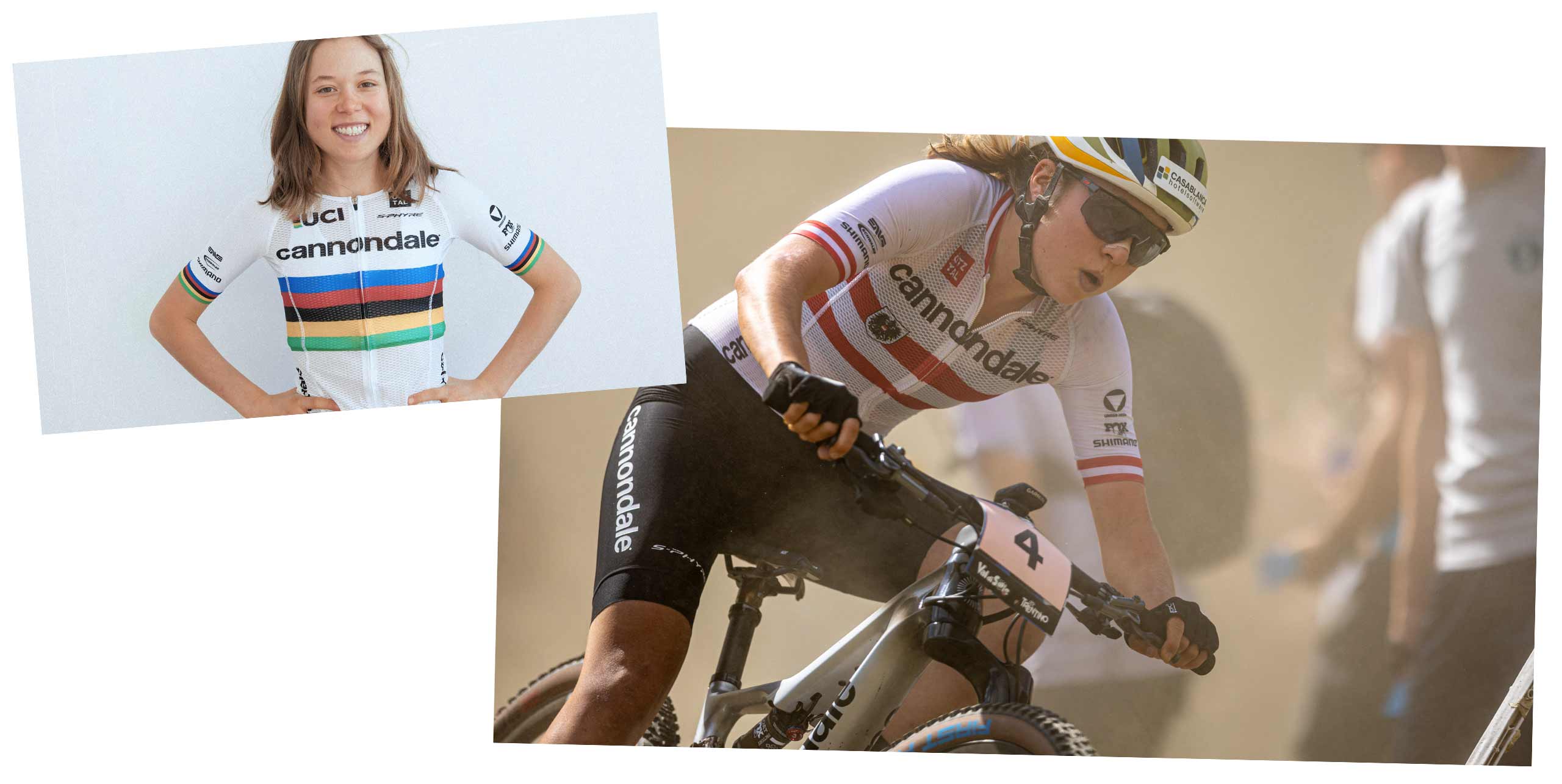 27.5- vs. 29-inch: What's Better for Women?
Today's mountain bikes generally use either 27.5-inch or 29-inch wheels, which is larger than the 26-inch wheels used on early mountain bikes. These larger diameter wheels roll more easily over bumps, adding stability and confidence to the ride.
The answer to the question of which wheel size is right for a female rider boils down to her height, and the size of bike she rides. Cannondale women's mountain bikes typically use 27.5-inch wheels on extra small and small size bikes (riders between 4'6" and 5'4"), while medium and large sizes use 29-inch wheels. This gives every rider a proportionally correct wheel size for their height, ensuring balanced, confident handling and an awesome feel for the trail.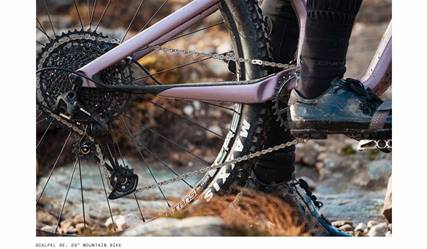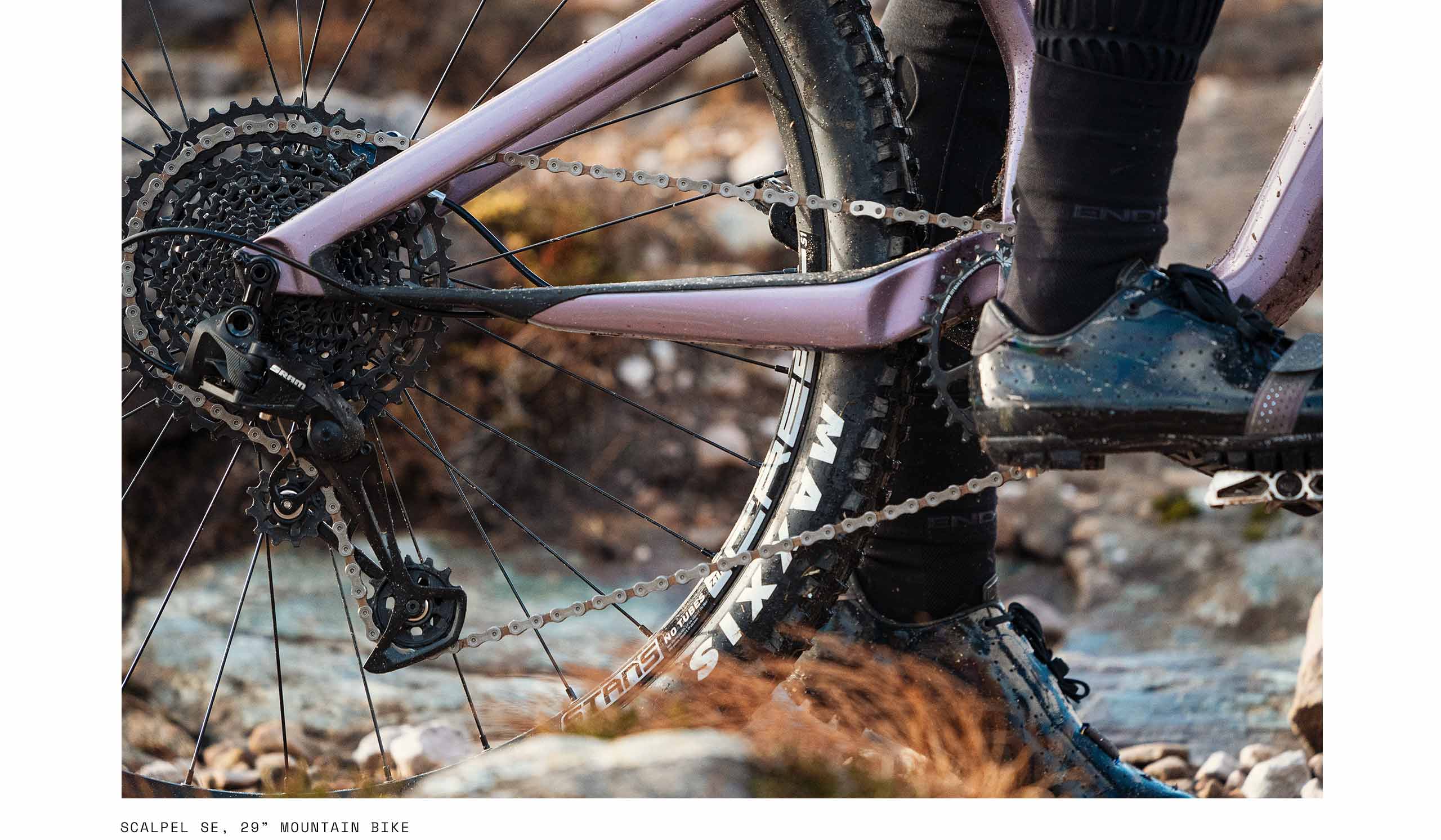 Do I Want Suspension?
Today, most mountain bikes sold have either front-suspension (aka 'hardtail'), or full-suspension, with shock absorbers at the front and rear. The decision of which type is 'better' is largely a personal decision, rooted in the terrain you want to ride, your goals, and to a certain extent, your budget, as full-suspension is generally more expensive than a bike with front-suspension.
If you frequently ride in rough terrain, a full-suspension mountain bike like the Cannondale Habit Carbon 2, or the Cannondale Scalpel Carbon SE 1 will provide the smoothest ride possible. The Scalpel Carbon Women's SE will appeal to riders looking for a cross country and trail bike that's equally adept in competition. And the longer travel front- and rear-suspension of the Habit Women's Carbon 2 is the best choice for trail riders who like to climb, but live for the descents.
For many riders however, the simplicity of a hardtail is tough to beat. Whether it's rider preference, or simply that the trails don't warrant full-suspension, a lot of riders today choose front-suspension bikes as their main rides. Cannondale offers an incredible six different women's models of its Trail hardtail, starting at just over $600.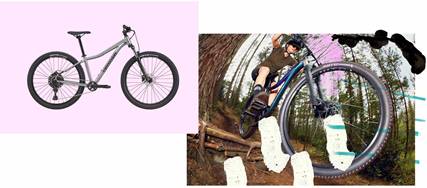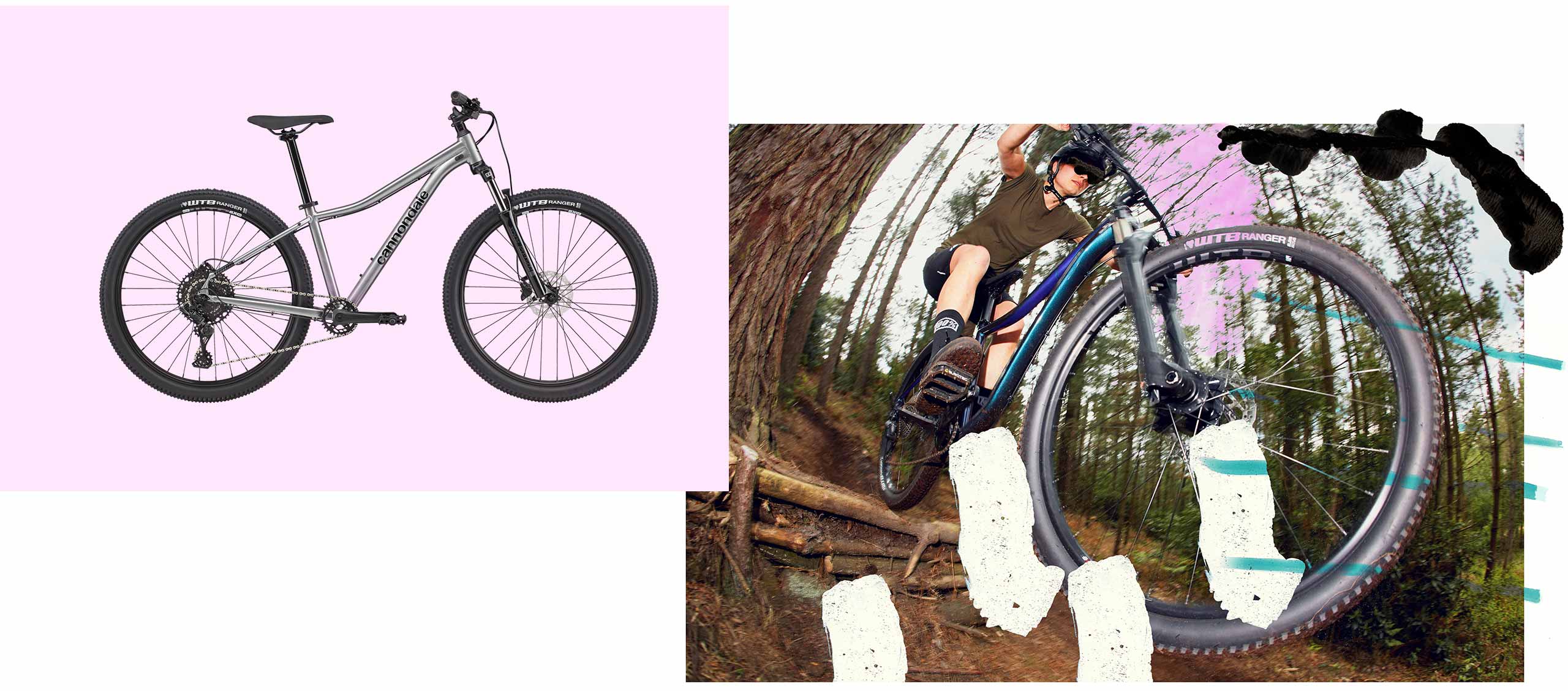 What Do I Get as I Move Up in Price?
Generally, as you move up the price range, mountain bikes will get lighter, stronger frames, higher quality suspension components, and drivetrains with higher quality parts and a wider gearing range.
This is easy to see as you review the specifications of Cannondale's Trail mountain bikes for women. Each of the four Trail Women's models use the same SmartForm C3 alloy frame, but as you move up the line, suspension travel grows from 75mm to 100mm, and you upgrade to more powerful hydraulic disc brakes. Drivetrain components go from 2x7-speed on the Trail Women's 8, to a wide-range 1x10-speed on the Trail Women's 5.
Moving from the Trail Women's 5 to the Trail Women's SE 4 upgrades to Cannondale's premium SmartForm C2 alloy frame, with a longer travel 120mm suspension fork and tubeless-ready WTB wheels.
Cannondale's premier women's mountain bike, the Trail Women's SE 3, adds an upgraded RockShox suspension fork, an ultra-wide range 1x11-speed Shimano Deore drivetrain, and a dropper seatpost. It's everything you need in a hardcore women's hardtail mountain bike.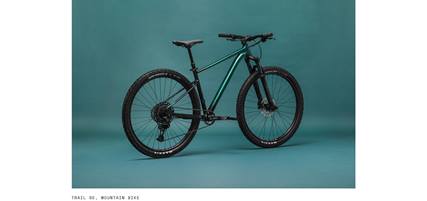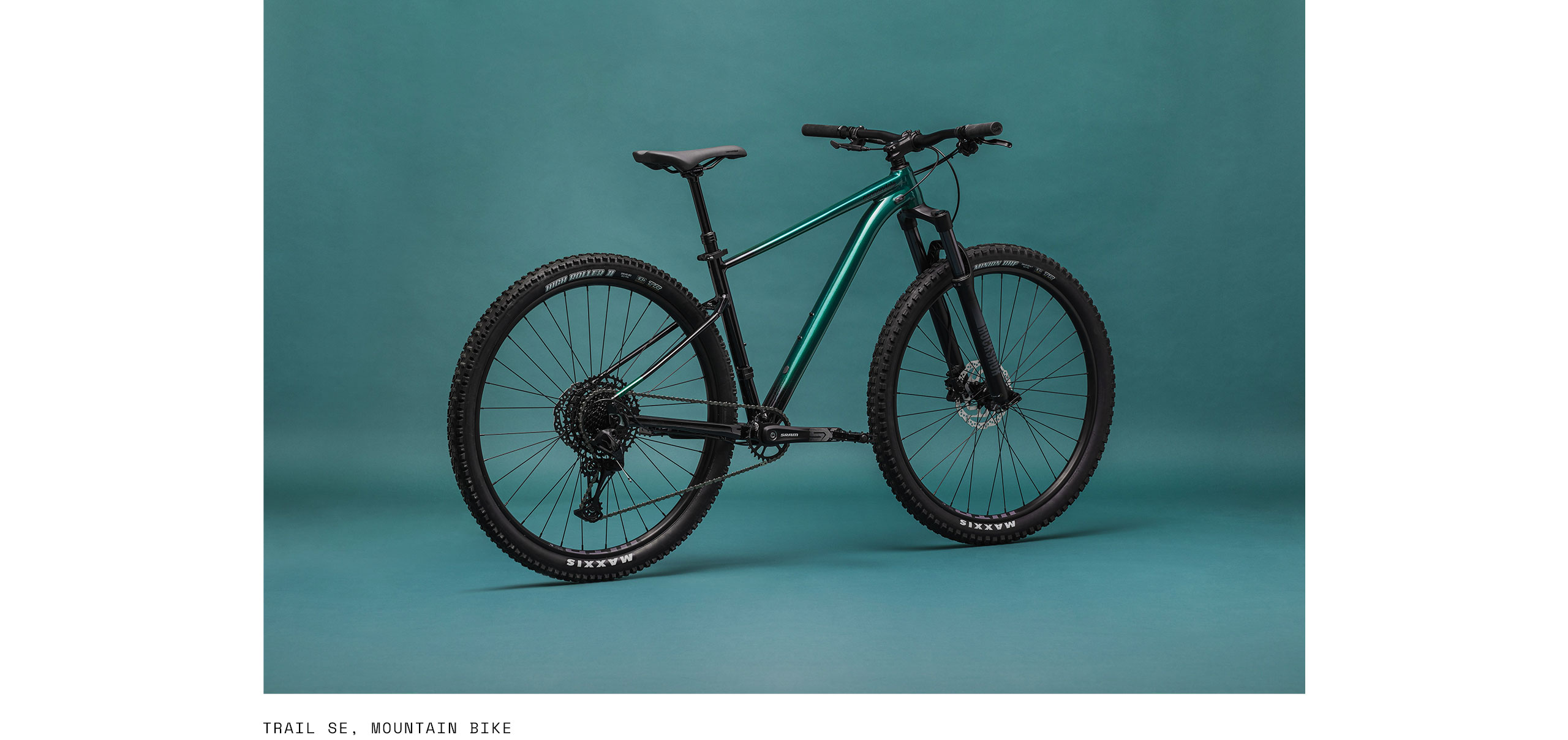 Do I Need a Women's Mountain Bike?
Realistically, the modifications Cannondale makes to its women's mountain bikes are going to be most beneficial for women who are from 4'6" to 5'6" in height. If you're taller than 5'6", it may be worth test riding both the unisex and women's versions of the bikes you're considering and choose the one that feels best to you. There's no one perfect solution for every woman. That's why test rides are so valuable. One ride can tell you more about a bike than an hour's worth of reading, so get out there and test ride some bikes!
Like what you see?
Learn more about the bikes featured in the story above.
Let's find you a bike.
Still not sure which bike is right for you? Use our bike finder.
Go to bike finder
Add another bike to compare